IN HONOR AND MEMORY OF A BRAVE SOLDIER, BROTHER, SON, AND FRIEND.
SP4 Stanley D. Ross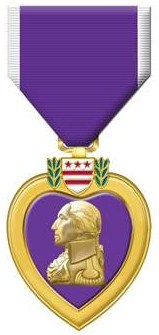 When you're eighteen with your whole life ahead of you, it's not a common thing to think of death or dying.
For my brother and thousands like him, this would be his fate. Plucked from a small southeast Iowa farm, just out of high school, my brother heeded the call of duty and left the safety and warmth of his family for Vietnam.
He was a proud soldier who became a member of the elite and historic, 199th Light Infantry Brigade, Charlie Co, 2/3.

He, like so many from that war, were dismissed as just another casualty of an unpopular war— a grave marker in a small town.

It is my hope that we never forget and we do everything we can to honor their memory and sacrifice.
A grateful sister,
Karen Ross Epp
Company HQ, Charlie Company, 2nd Battalion, 3rd Infantry Regiment, 199th Infantry Brigade (Sep)(Lt) Camp Frenzell-Jones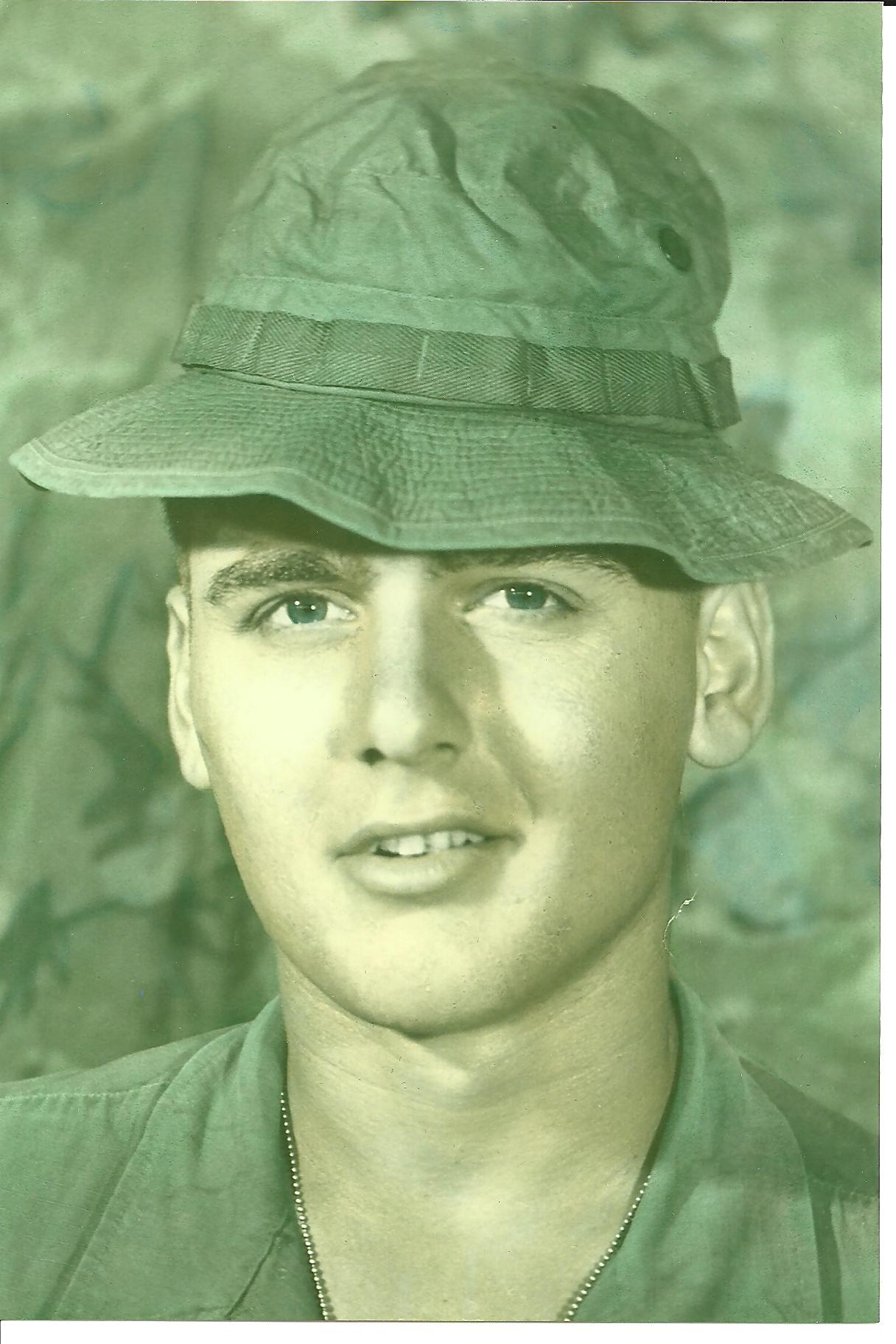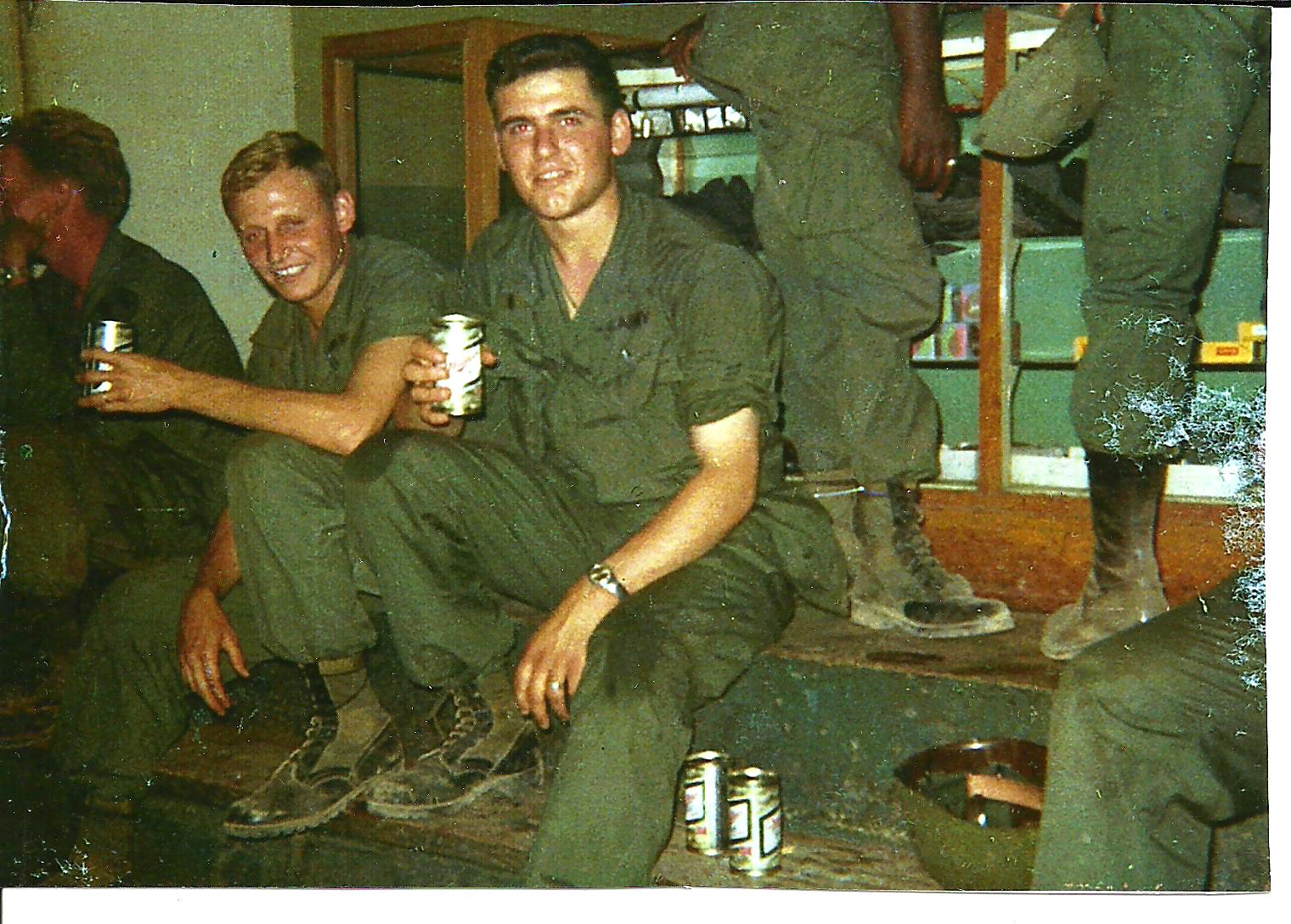 Stan Ross (right) with friend, Robert Rhodes, just before reporting to their separate units. Stan went to the 199th and Rhodes was assigned to the 101st Airborne where he was wounded on Hamburger Hill.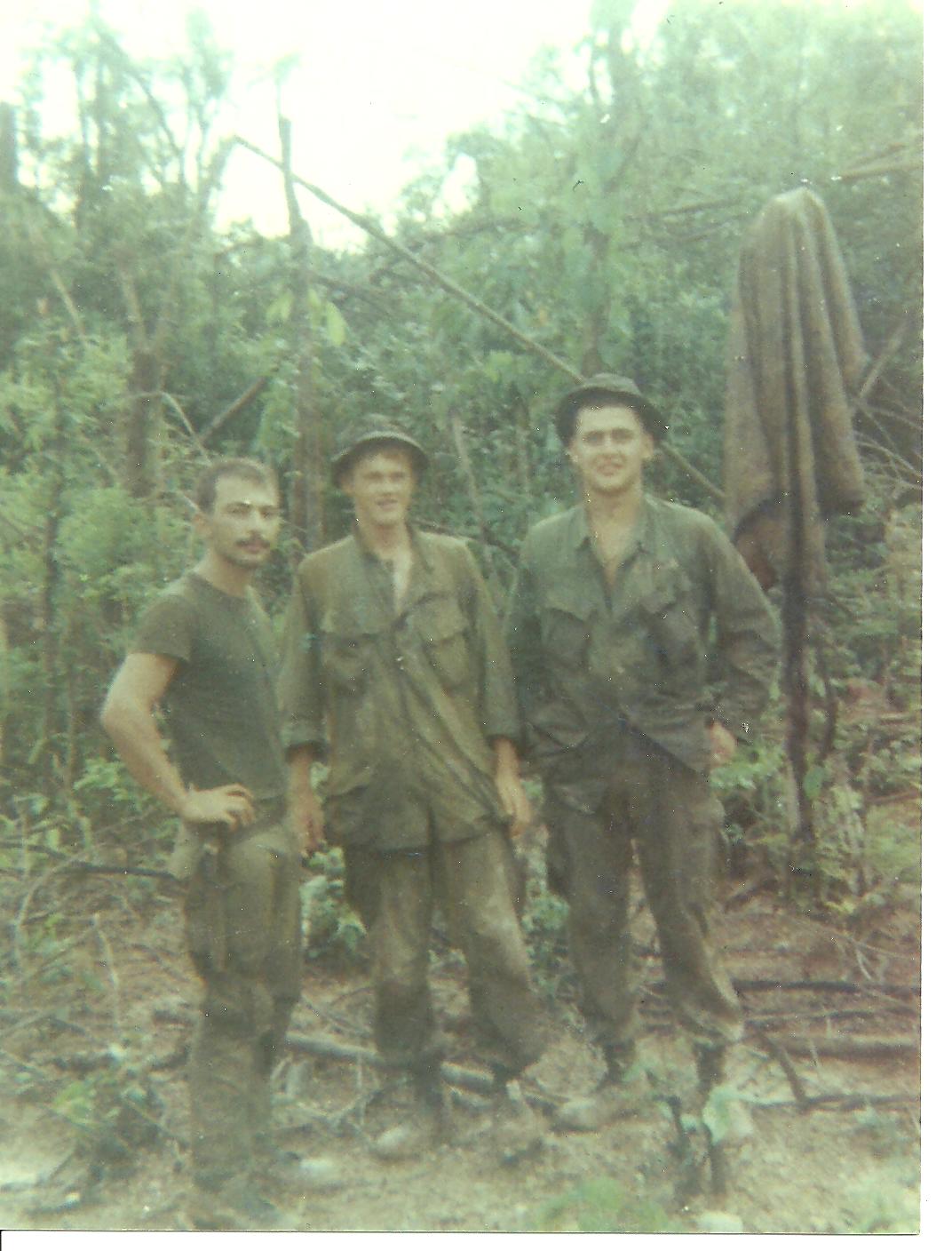 Greg Breeckner, Jayson Dale and Stan Ross drying out after a hard night's rain.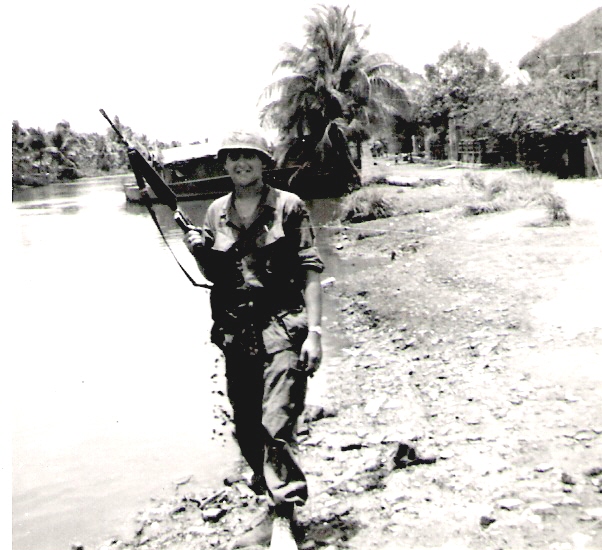 Stan on guard duty shortly after being assigned to the 199th.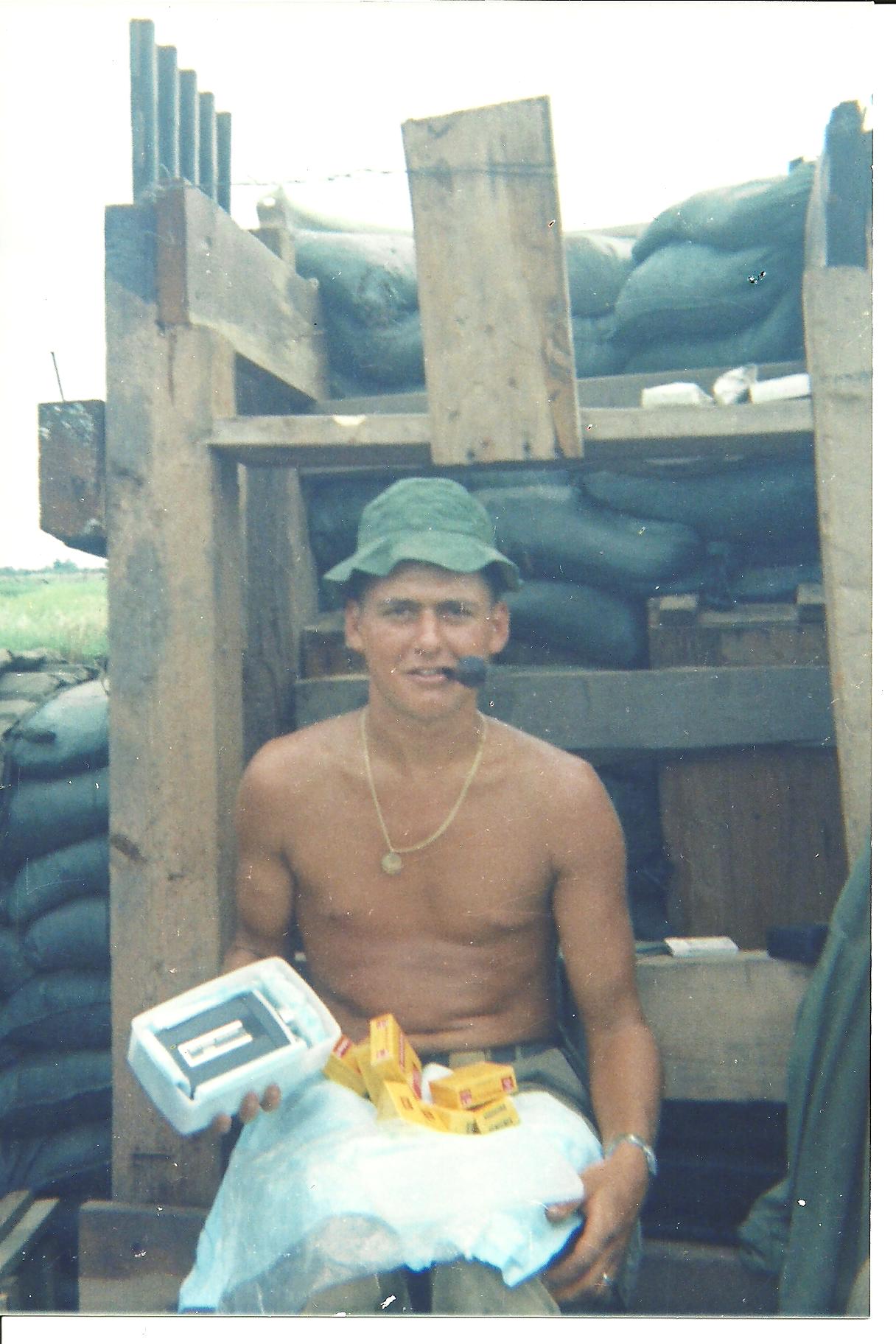 Stan opening a camera and film sent to him by his mother early in his tour. He was an avid amateur photographer.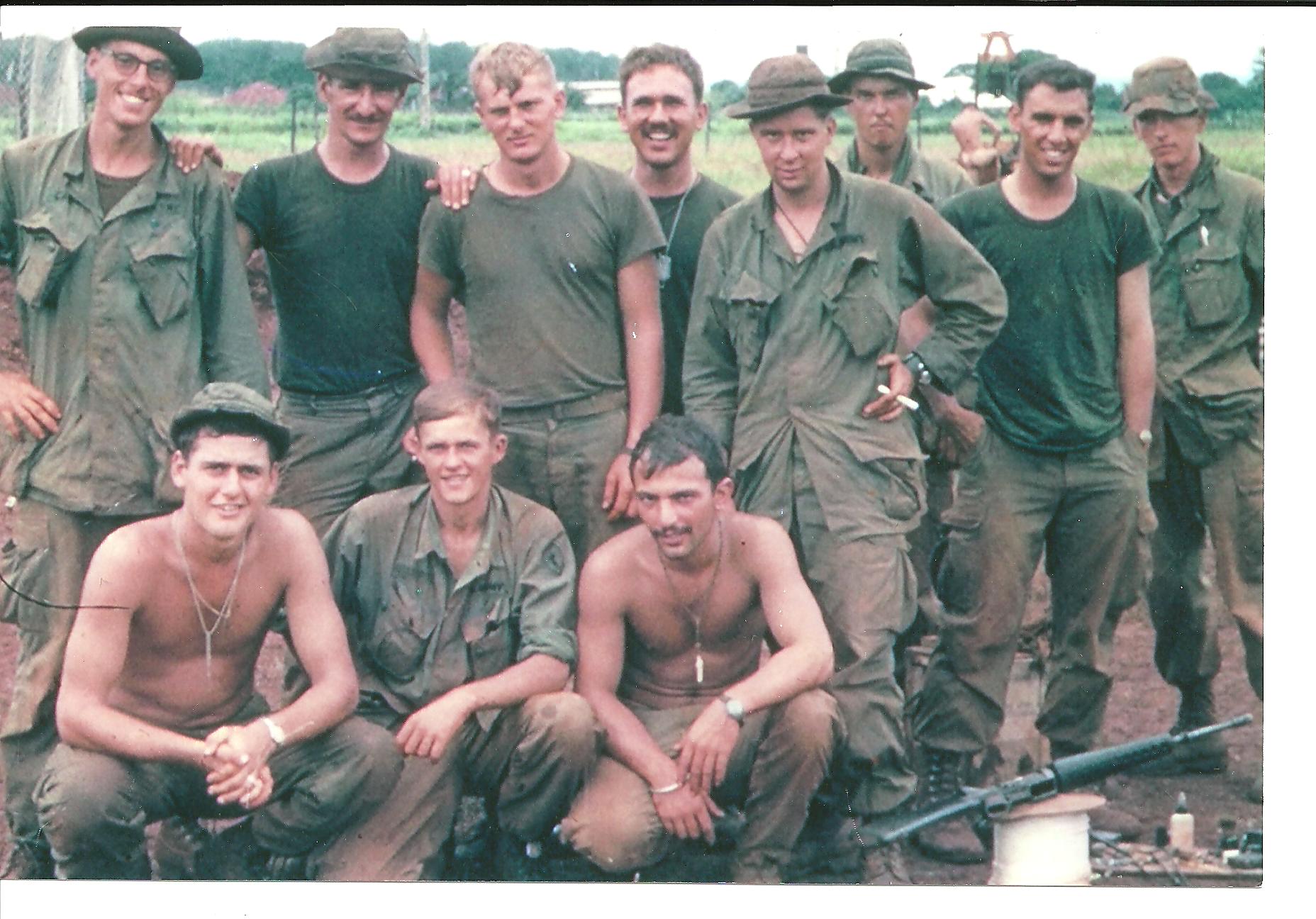 First squad, third platoon, C/2-3 Infantry.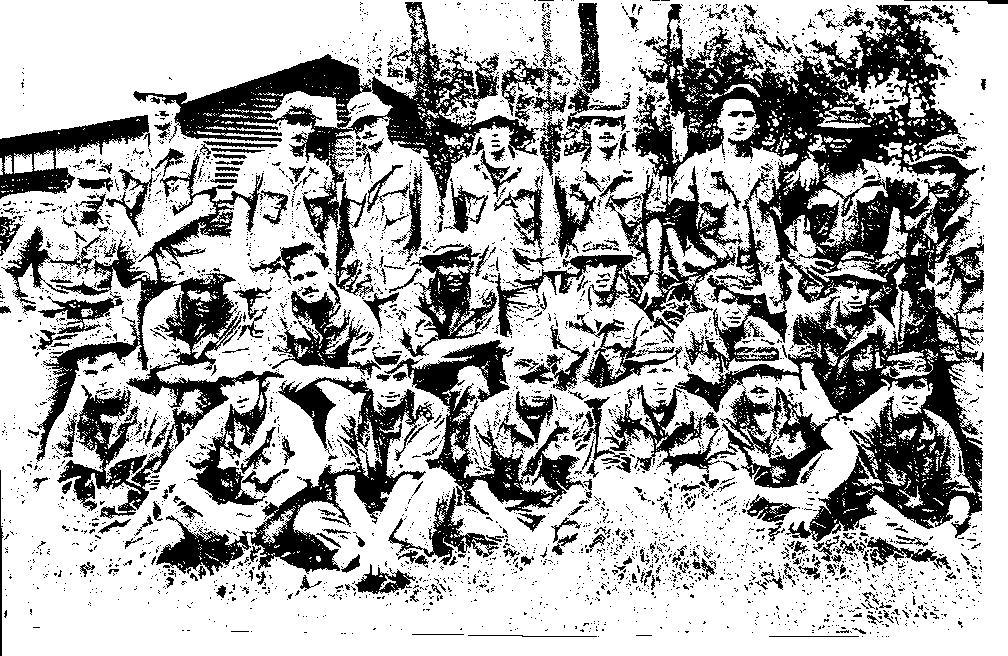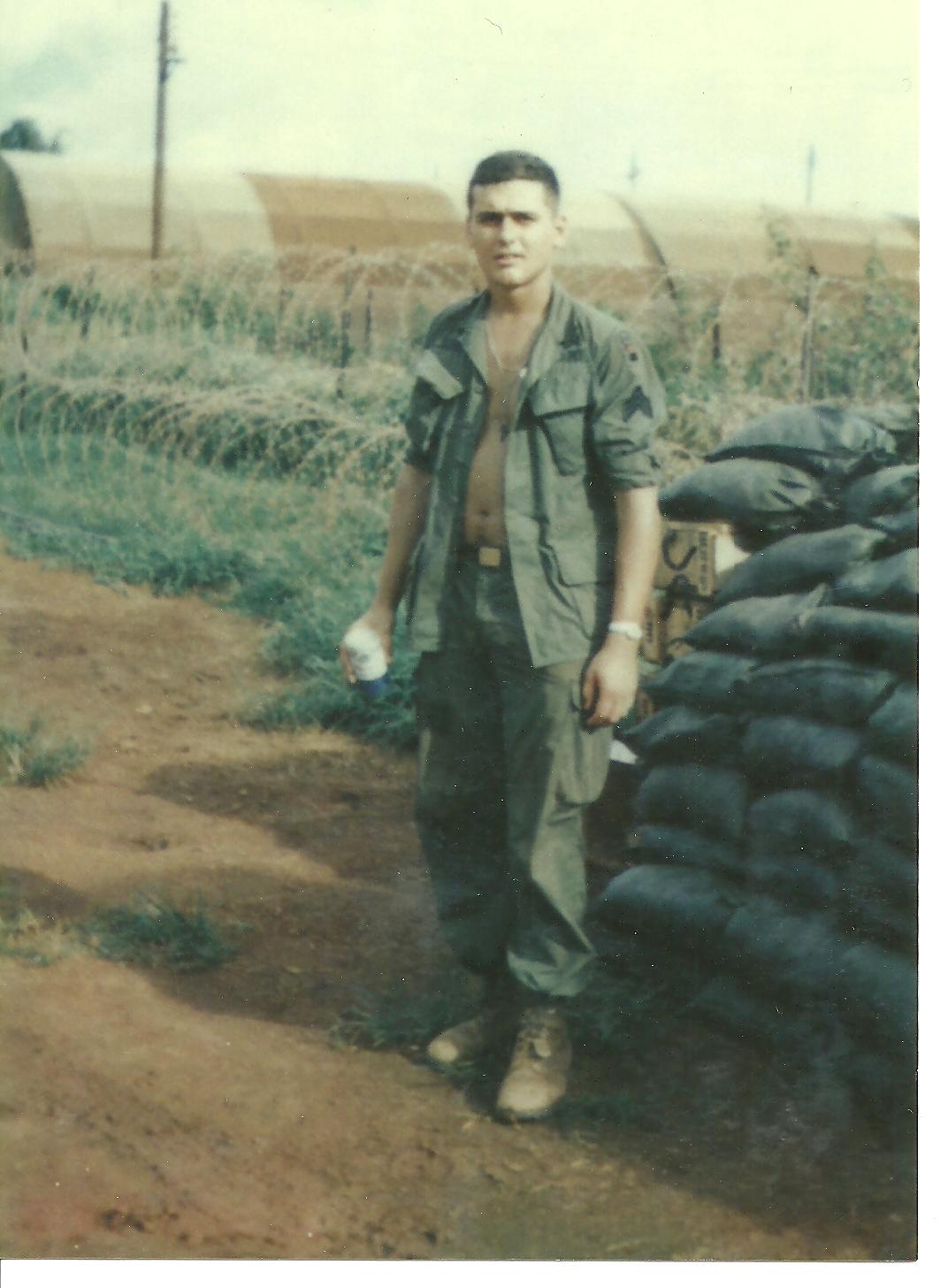 Stanley Ross shortly after promotion to E-5.
Nearly 60 soldiers gather to remember Vietnam.
Hope Hodge
Jacksonville Daily News
The barbecue Saturday afternoon could have been a family gathering, with three generations of people comfortably chatting, laughing, and munching buffalo burgers under canvas tents. But although the men present counted each other as brothers, many had not seen each other for 40 years.
In 1969, the soldiers of Charlie Company of the 2nd Battalion, 3rd Infantry Regiment in the 199th Light Infantry spent nearly a year in a tour of duty in Vietnam. Because of strong and diligent leadership, the unit lost only four men. But one of the casualties was Stanley Ross, an SP4 squad leader who was killed in action Oct. 20, 1969, at the age of 20.
Around 2005, Ross's sister, Karen Ross Epp, began to compile her brother's story for a book. In the process, she began to get in touch with others from the company, becoming the catalyst for a reunion four decades in the making.
The first attempt at reuniting the unit was a 2006 gathering in Mt. Pleasant, Iowa. About 15 veterans showed up with their families making a group of about 50.
Since then, many have stayed in touch through e-mail and phone calls, cross-referencing to find others in the company using Epp's book, "With Love, Stan," and a book platoon leader Michael Lee Lanning compiled from his own 1969 journal entries, "The Only War We Had."
Saturday, nearly 120 people, including about 60 men from the company and their families, came from as far away as Hawaii, British Columbia, and Seattle to meet at the Holly Ridge home of the company's captain, Jim McGinnis. The guidon the men had carried with them in 1969 flew proudly near the tents. McGinnis called the reunion with his men "indescribably delicious."
"All these boys out there know that I have a real place in my heart for each of them," he said.
Roger Deforest, a Hillsdale, Mich., resident who worked as Lanning's radio telephone operator, said being rejoined with the unit felt natural.
"After you get over the first initial emotional reaction — after five minutes, you pick it up like you just came out of the field," he said.
Lanning, who now lives in Phoenix, said the men had quickly formed groups of two or three to ask each other, "you remember that day?" They would compare notes, often finding each had a slightly different memory of specific events in the war.
For some at the gathering, it was a time of release and healing, as well as laughter and remembrance. Betty Jackson Jenkins, of Wake Forest, lost her brother Benny Jackson the same day that Stanley Ross died. Jenkins discovered Epp's book through a coworker and was able to meet the men her brother fought with for the first time on Saturday.
On Oct. 18, Jenkins, her parents, and McGinnis returned together to Benny Jackson's grave to lay flowers on it. Jenkins said she believed God had allowed her parents to live long enough to meet their son's captain and his fellow soldiers.
The reunion weekend even contained a surprise for McGinnis, who had helped to plan it for nearly a year.
Friday, the Color Guard from the 1st Infantry Battalion, 3rd Regiment – the troops who guard the Tomb of the Unknown Soldier in Washington, D.C. – came to Holly Ridge to post the Colors and retire them, a small tribute to the company's bravery in battle and enduring loyalty to each other.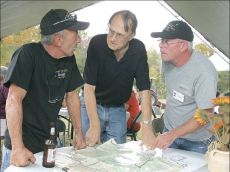 C/2-3 Reunion, Holly Ridge, North Carolina: Greg Breeckner, Michael Lanning, Roger DeForrest.

<img style="width: 100%; height: auto;" src="