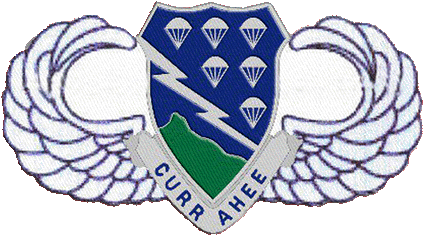 Marvin Shell, Tipton Hill High School Class of 1968, Bakersville, North Carolina

SGT Marvin Shell is the only non-member of the 199th Light Infantry Brigade to be honored and highlighted on the Brigade Main Base website as he served valiantly until being killed in action while walking point in Thua Thien Province on 26 March 1970 with Bravo Company, 2nd Battalion, 506th Infantry, 101st Airborne Division, 1969 - 1970.

SGT Shell was known as a friend, classmate, and fellow soldier by several members of the 199th LIB as they had attended the same high school together in Mitchell County, North Carolina, prior to service in Vietnam.
Jack Gouge (HHC-199th LIB) Ray Moffitt (HHC 3-7) and several other newly returned Vietnam Veterans attended his funeral. He was one of two men from Mitchell County, North Carolina, to be killed in action in Vietnam.