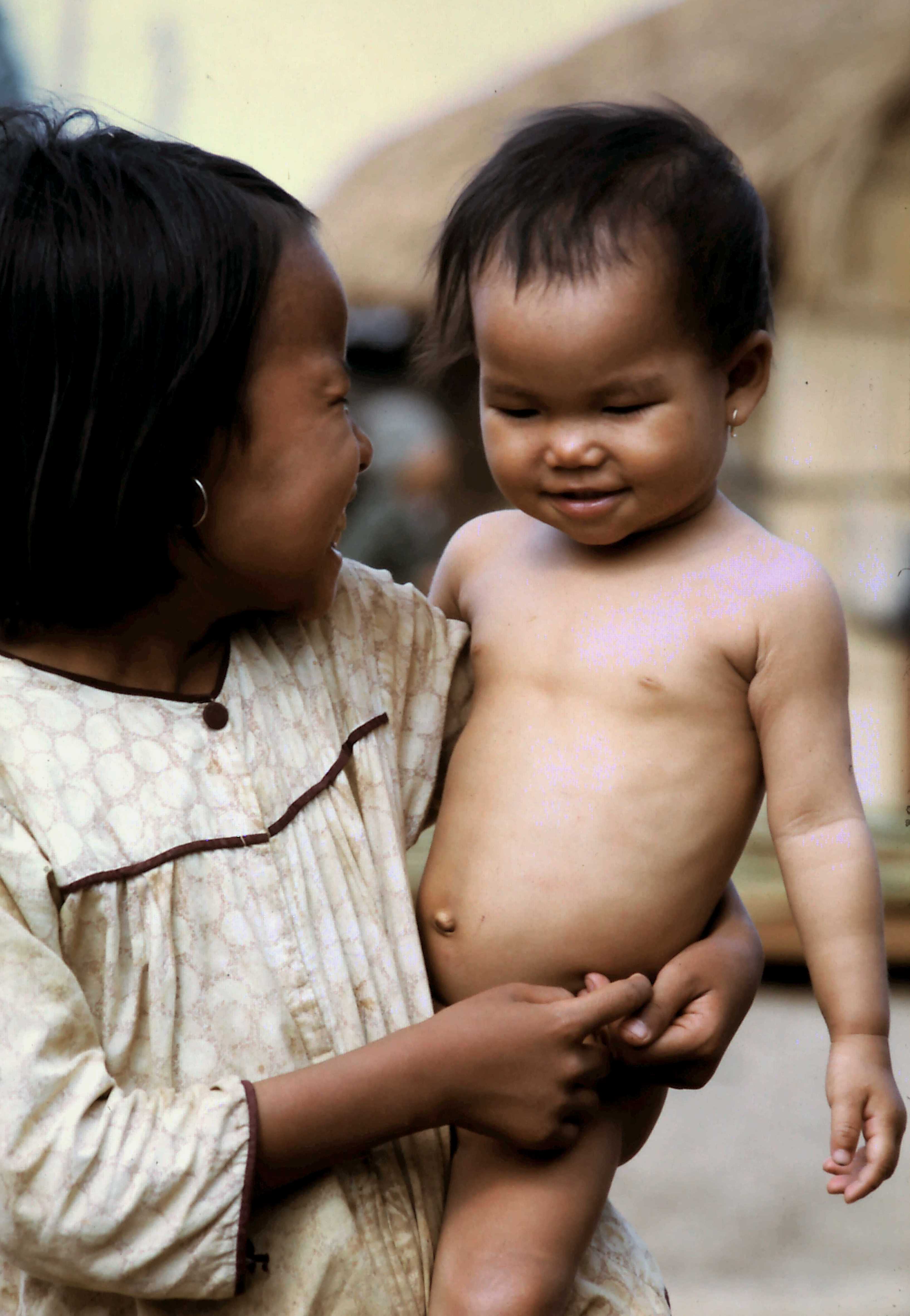 Children in Dinh Quan, 1970.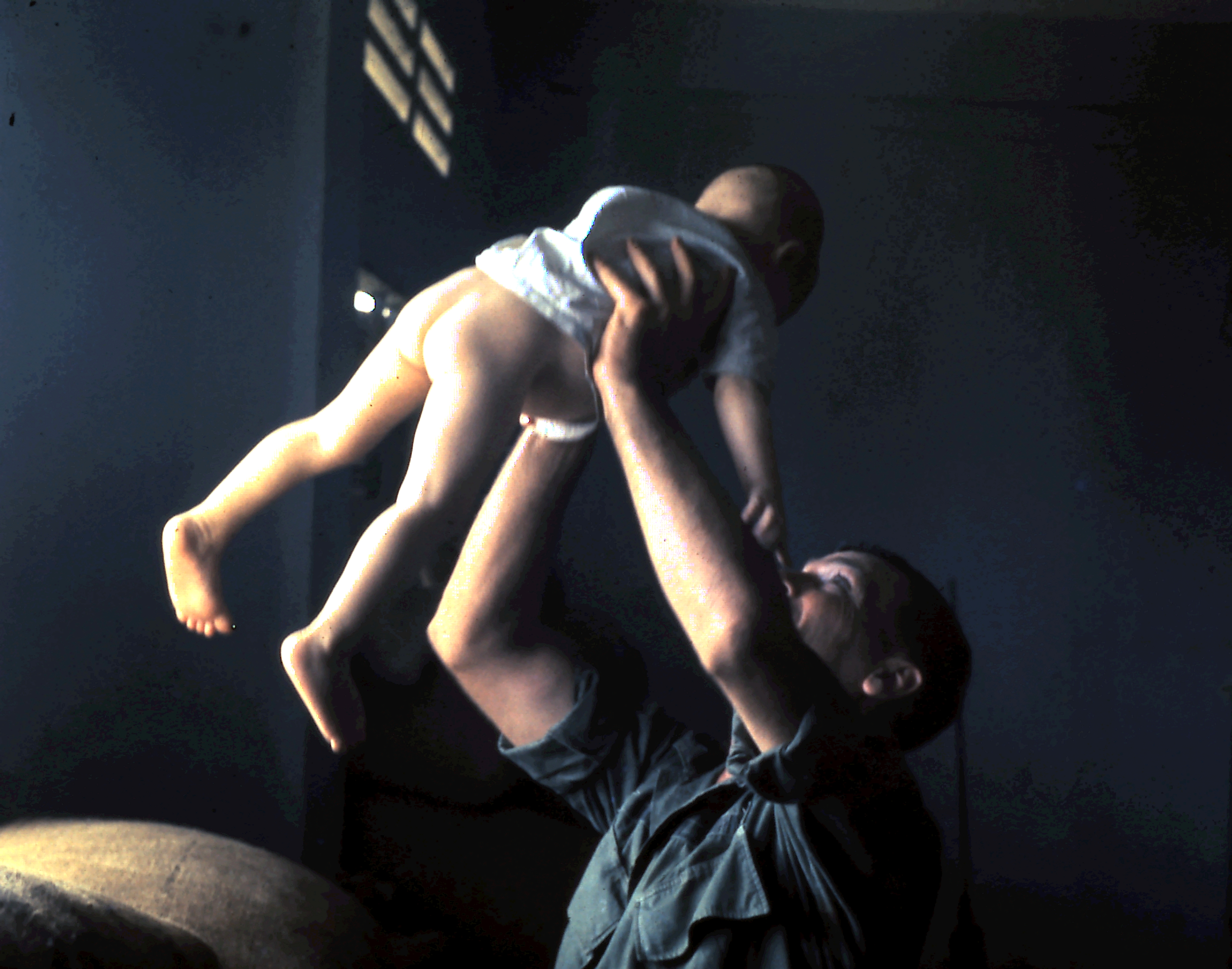 Staff Sergeant Howard, playing with an orphan child in a refugee village where a Medcap was under

way on August 3, 1968.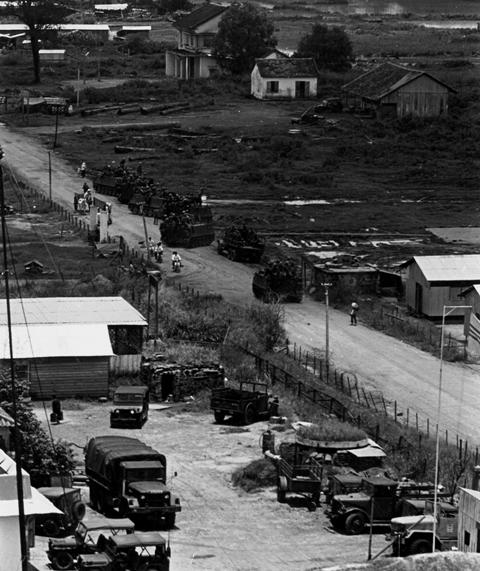 This image appeared in Redcatcher! October 1, 1969. Caption says, "Armored Cavalry assault

vehicles move through a small village while on an operation near Xuan Loc.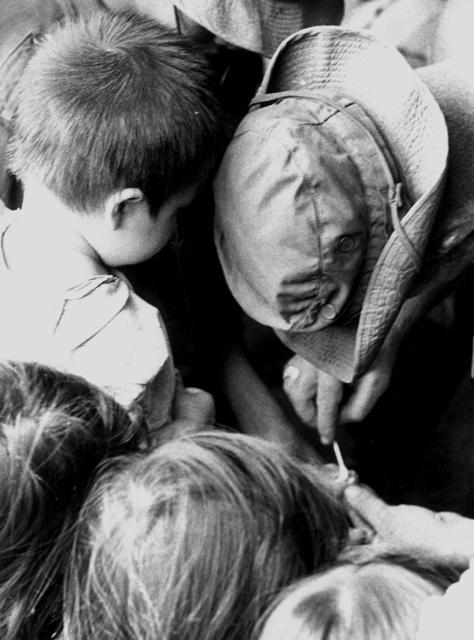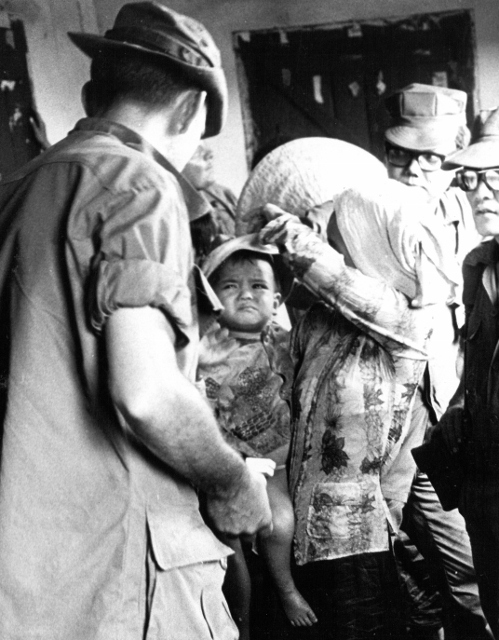 Another photo that probably never made it into our PR efforts for obvious reasons. This was probably

taken in Ho Nai village, north of Long Binh Post/Camp Frenzell-Jones in 1970.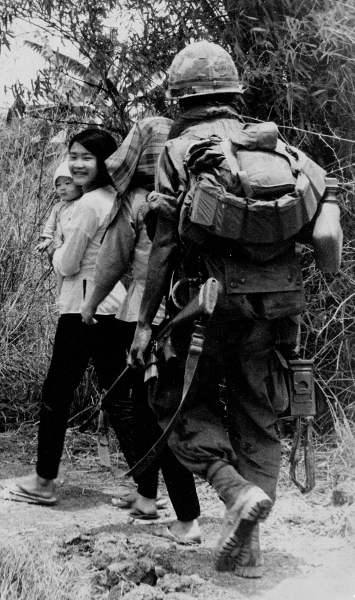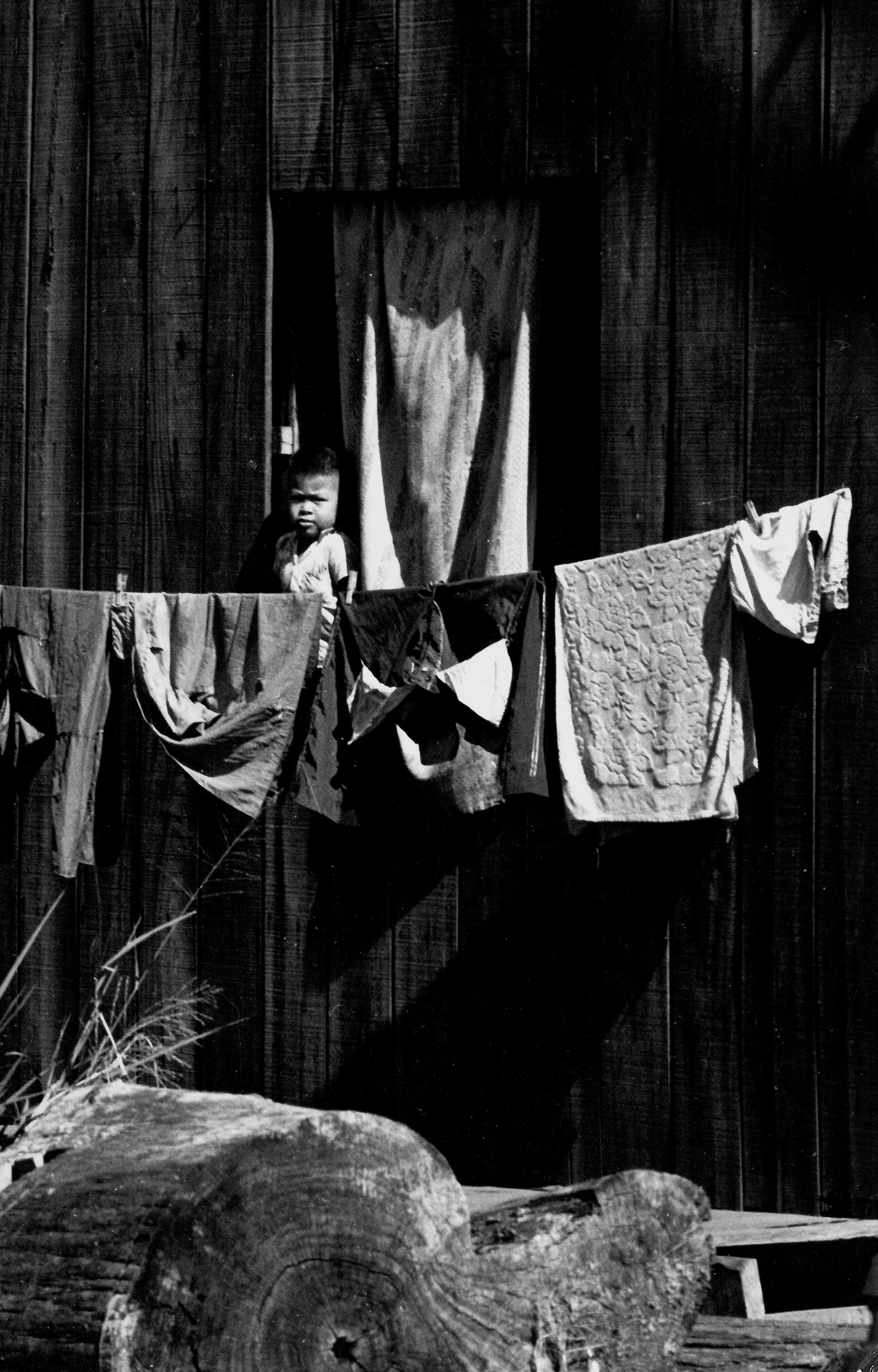 Small child in Dinh Quan Village, 1970.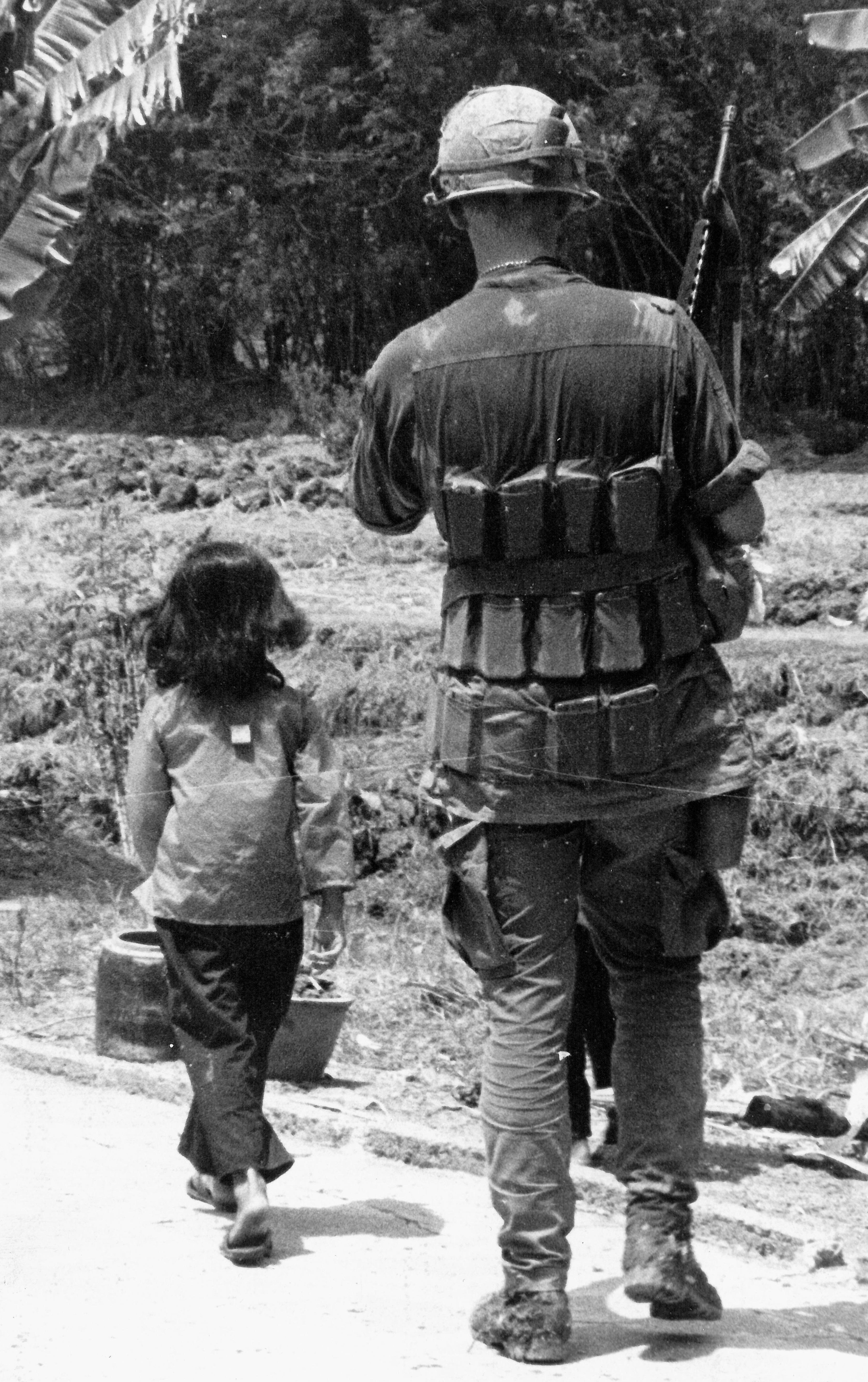 Bob Collins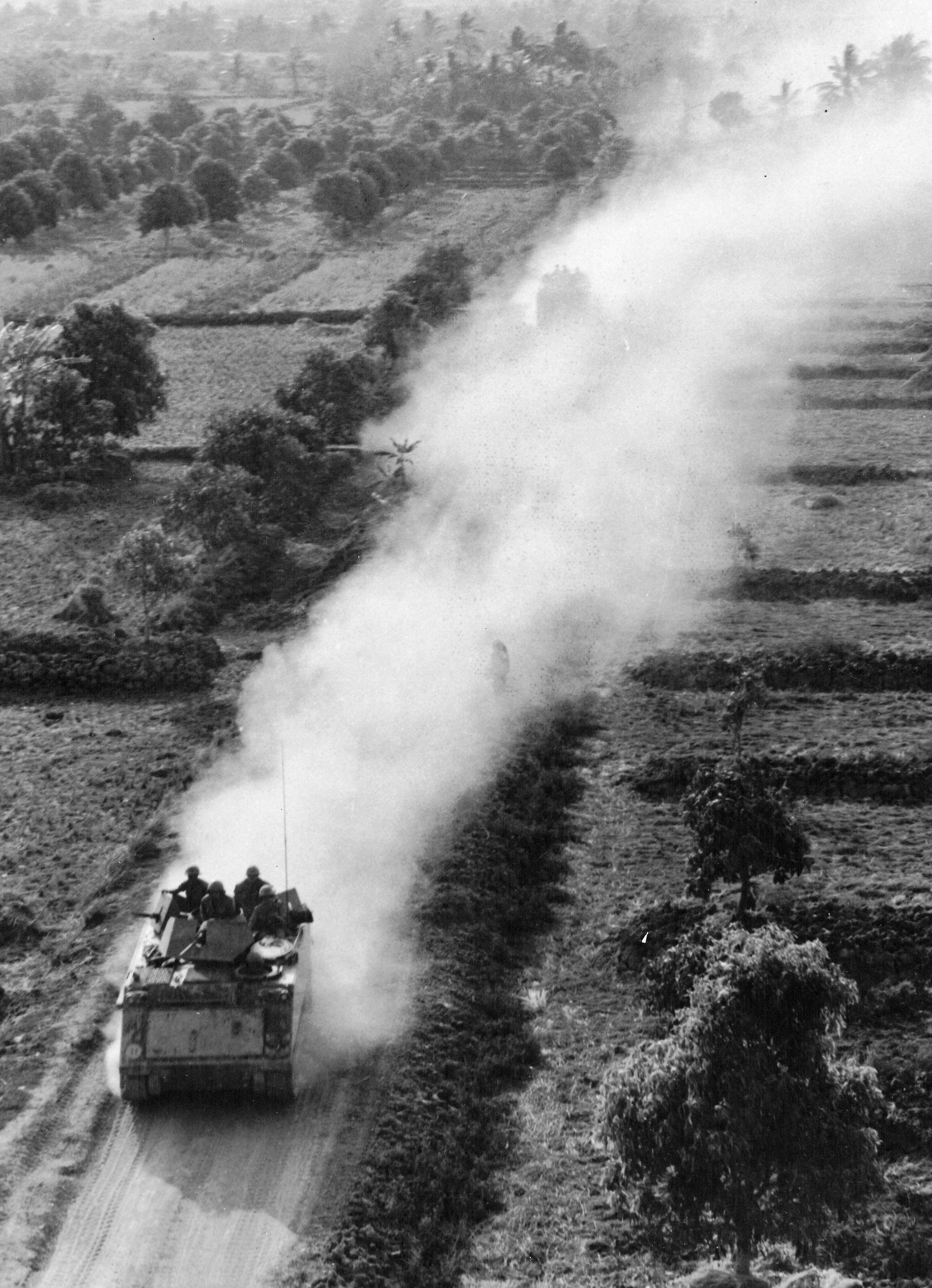 D Troop, 17th Cavalry on the move.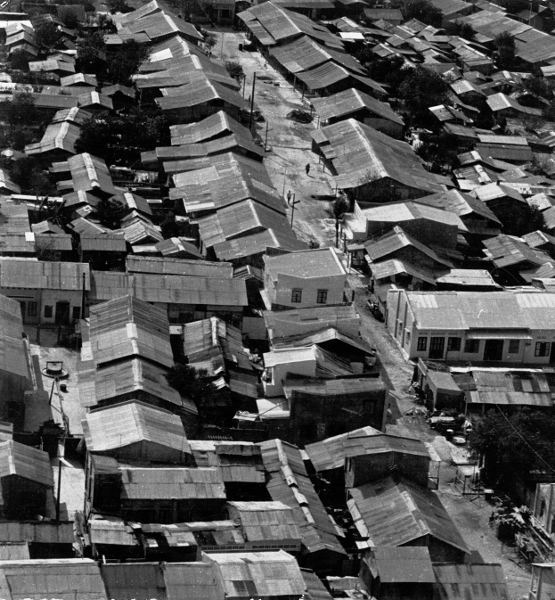 Ho Nai from the air, probably the dry season. 1969.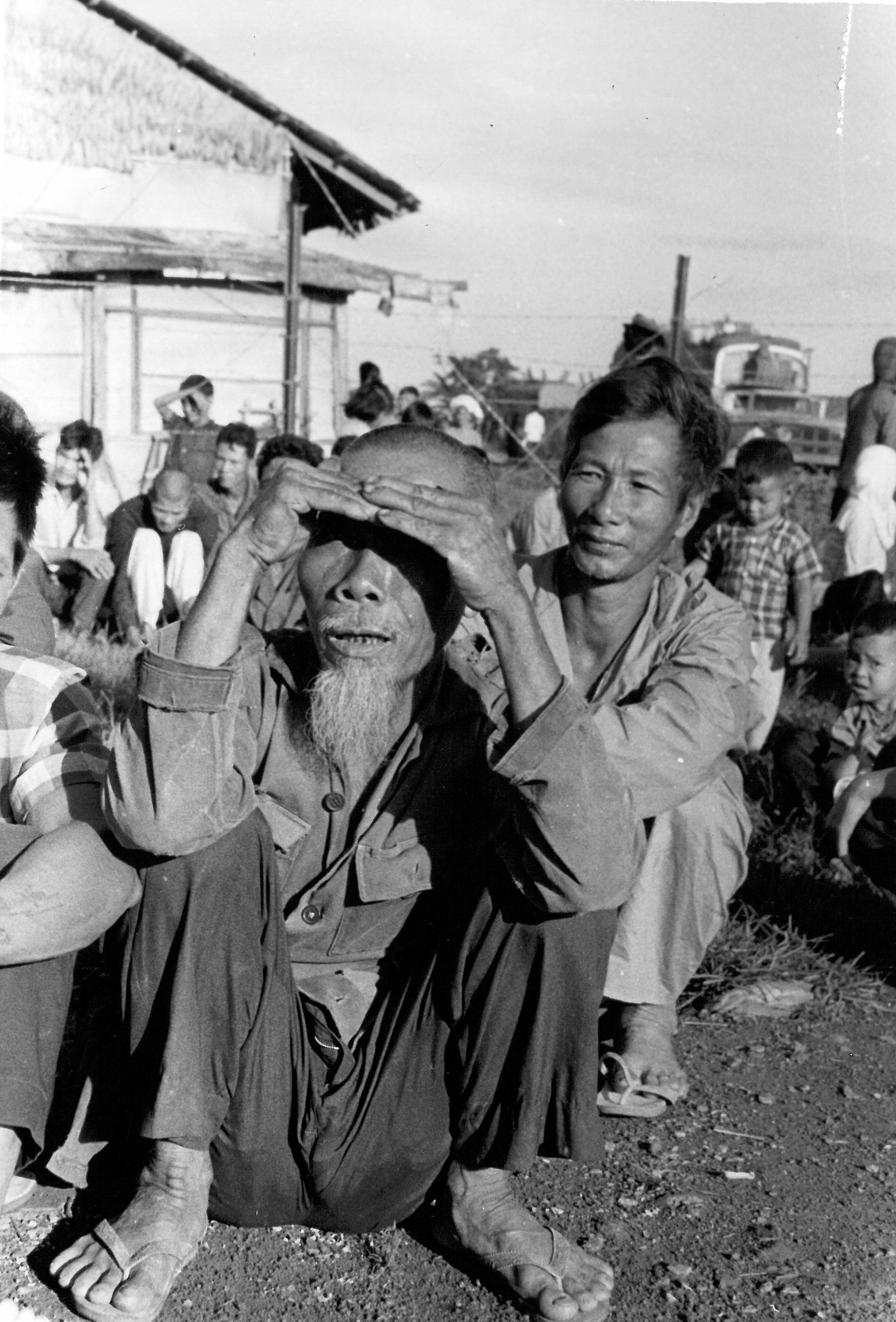 Bob Collins


Dinh Quan in Long Khanh Province, dominated by massive rocks. Whether it was wise to put a ARVN

guard post atop one is a question for a military expert. Note the unlocked gate near the top.


Another view of the same ARVN outpost, Dinh Quan.

This and the next photo are from fall 1969. The machines were supplied by the 60th Land Clearance Company from Long Binh. The idea was to remove strips of dense jungle and then patrol the cuts to impede movement of the enemy, in this case the 274th VC Regiment. The cuts shown here were made in southwestern Long Khanh in support of the 2/3 operating out of several small firebases, including Gladys, Crystol and Willa. Photographer was SP4 Lloyd R. Ross.