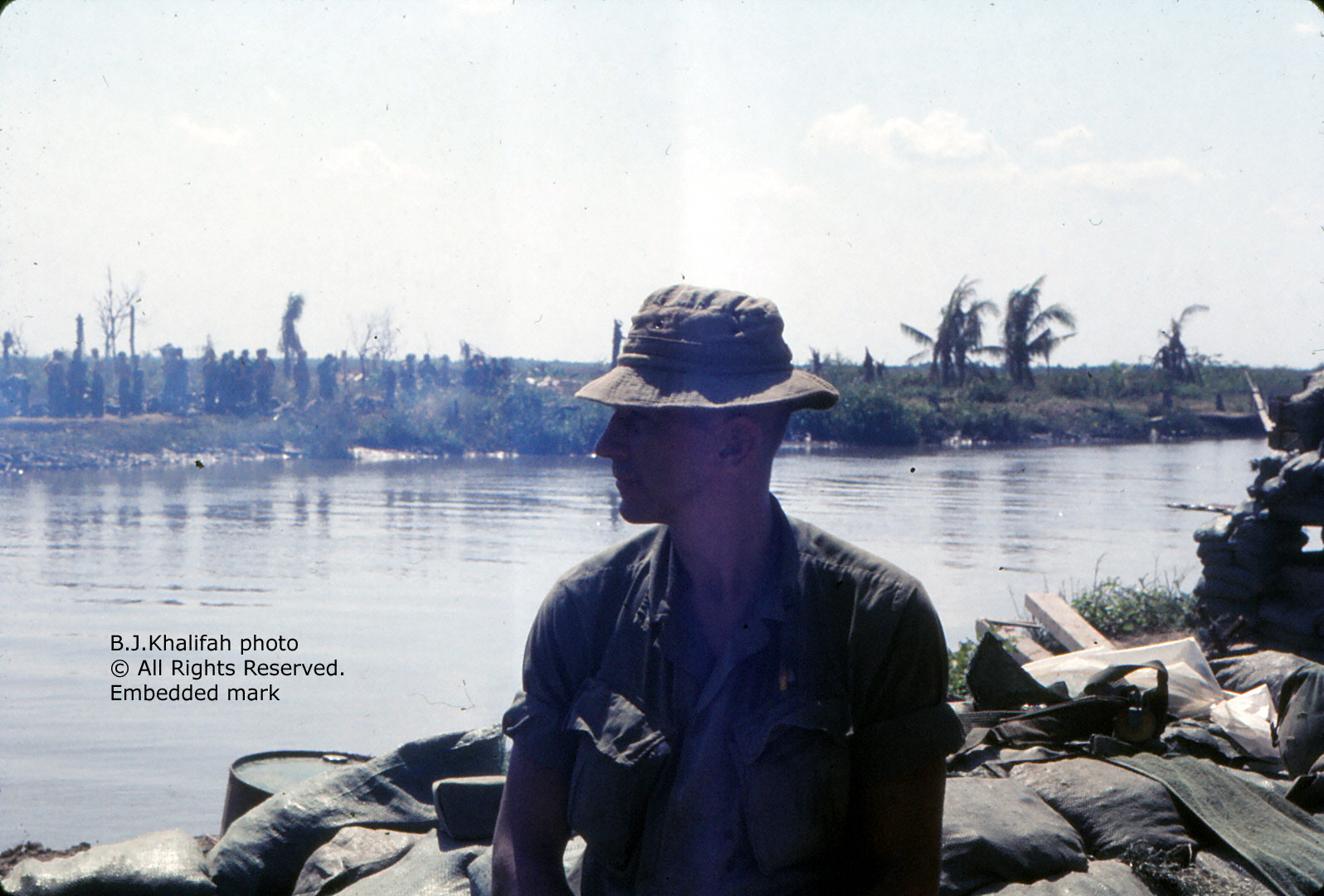 "Top" 1SGT Zurowski aka "SGT Ski," January 1969.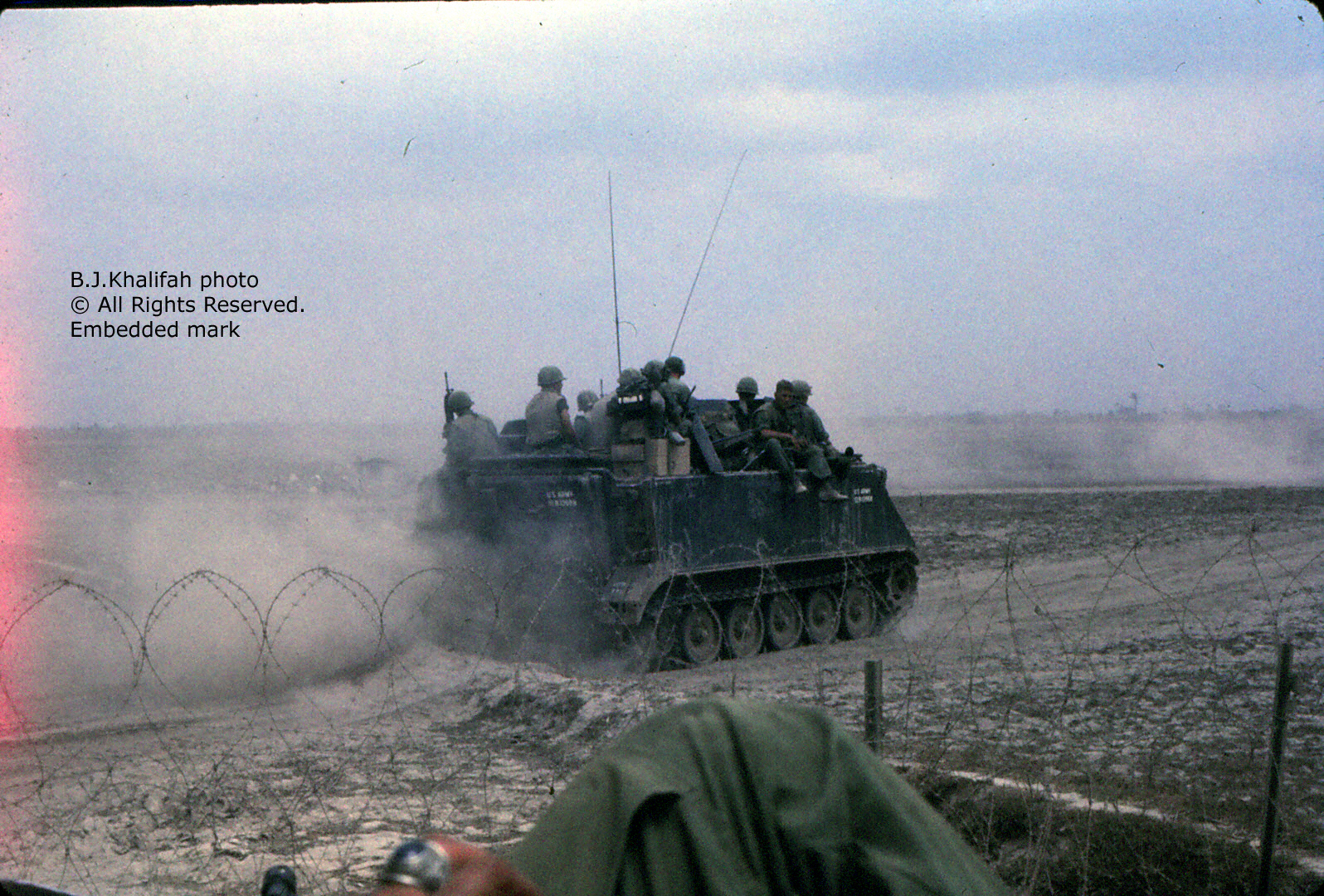 APC's (Armored Personnel Carrier) out in Pineapple region on search and destroy, January 1969.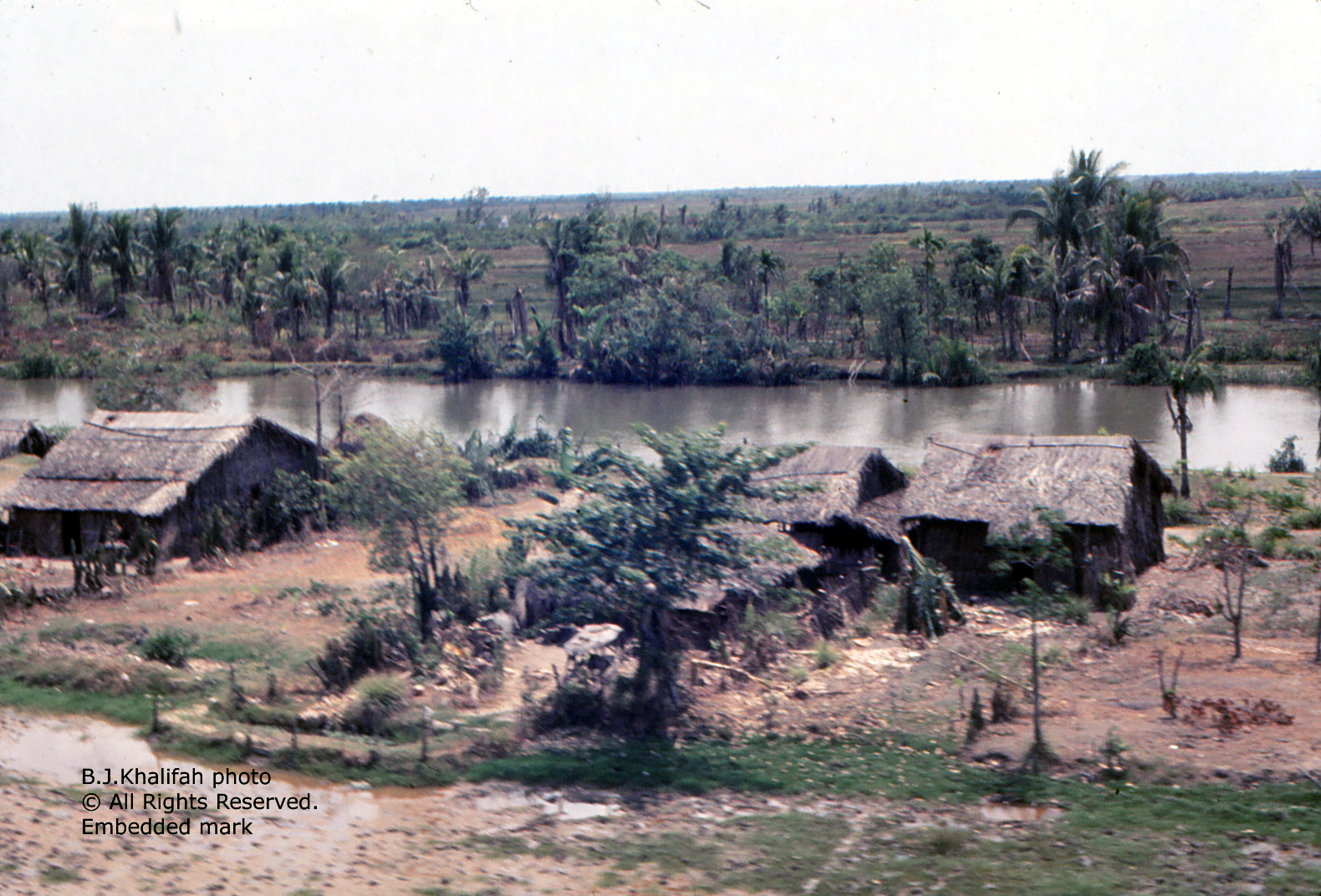 Tan Nhut Village next to FSB Chris, taken from chopper looking south.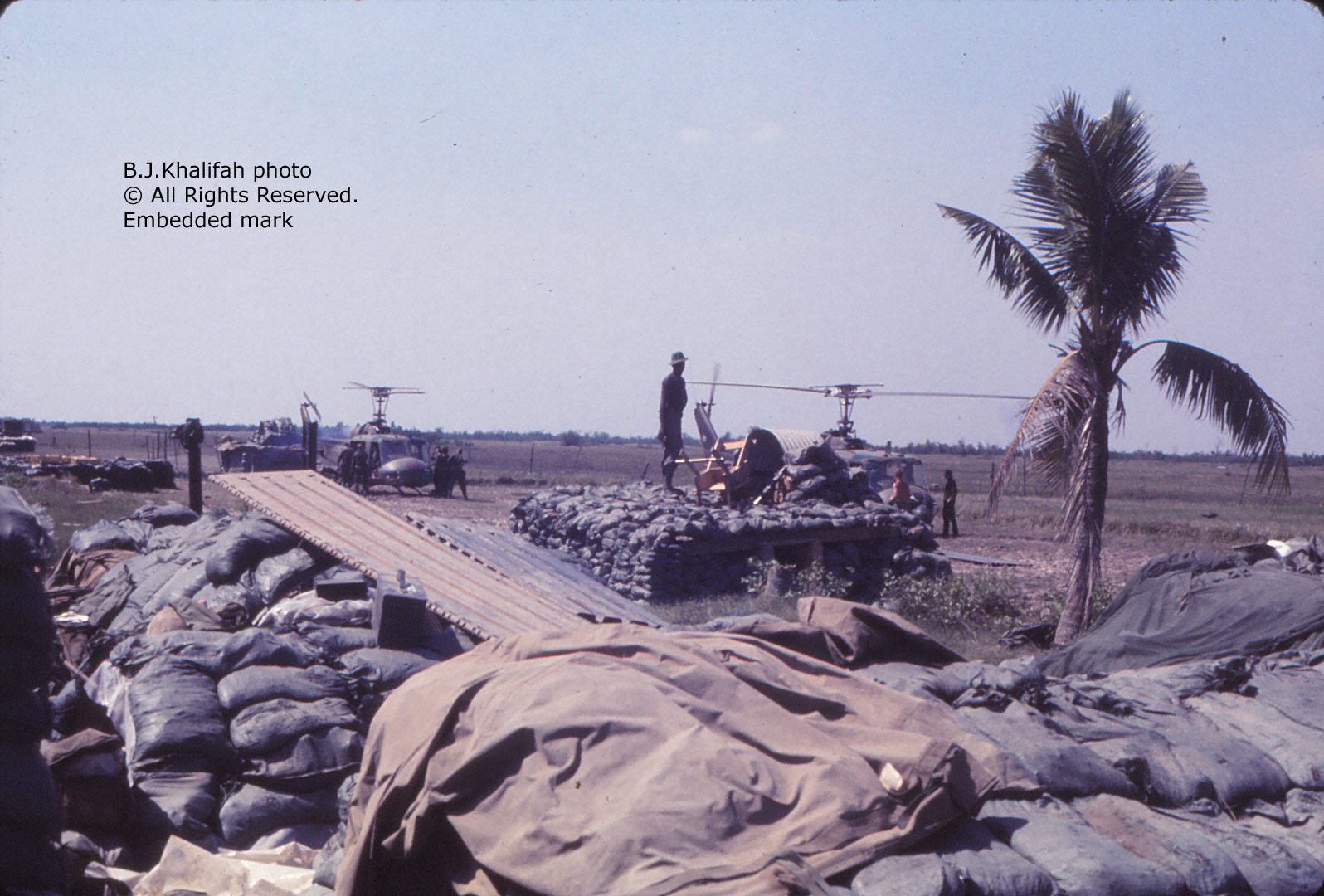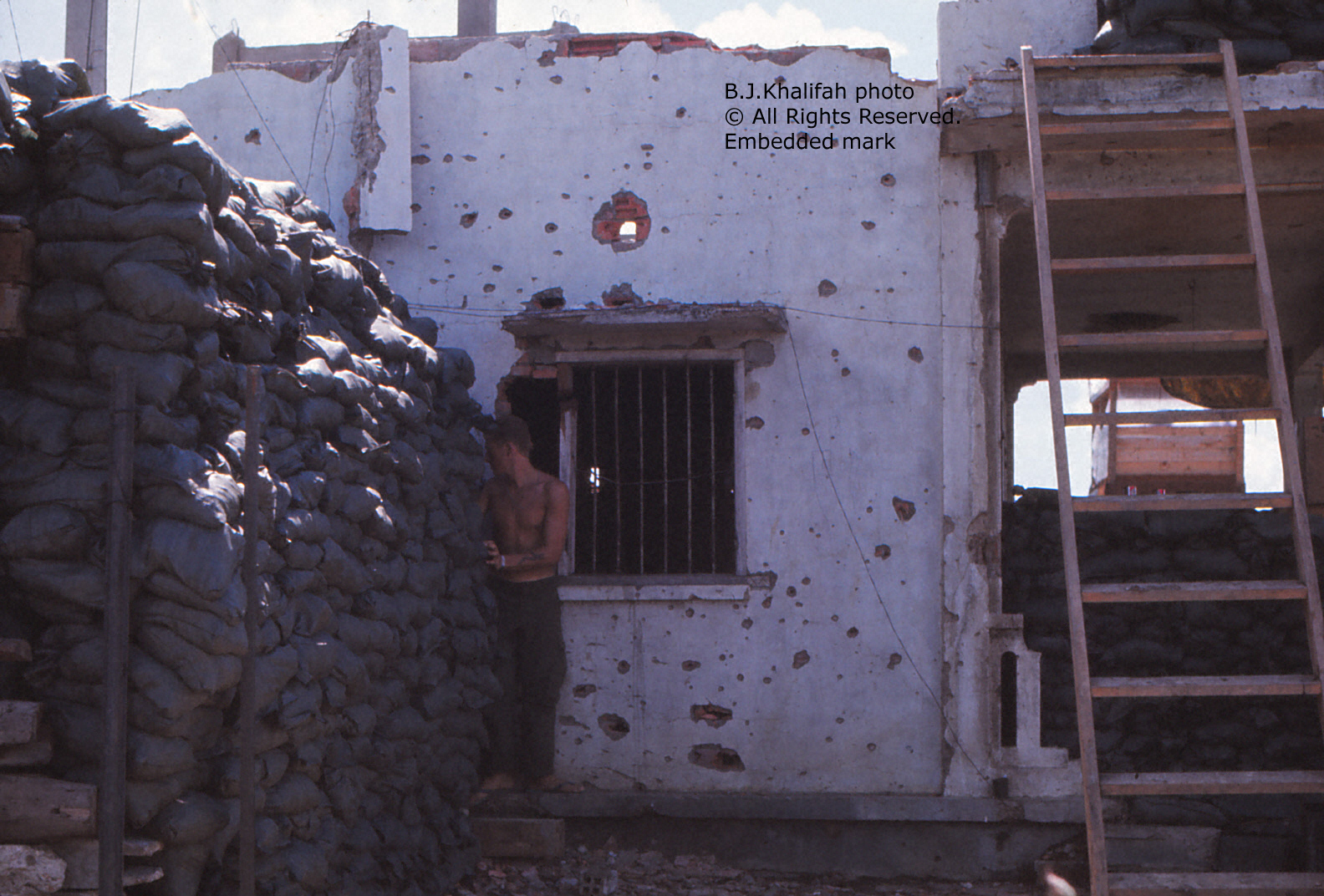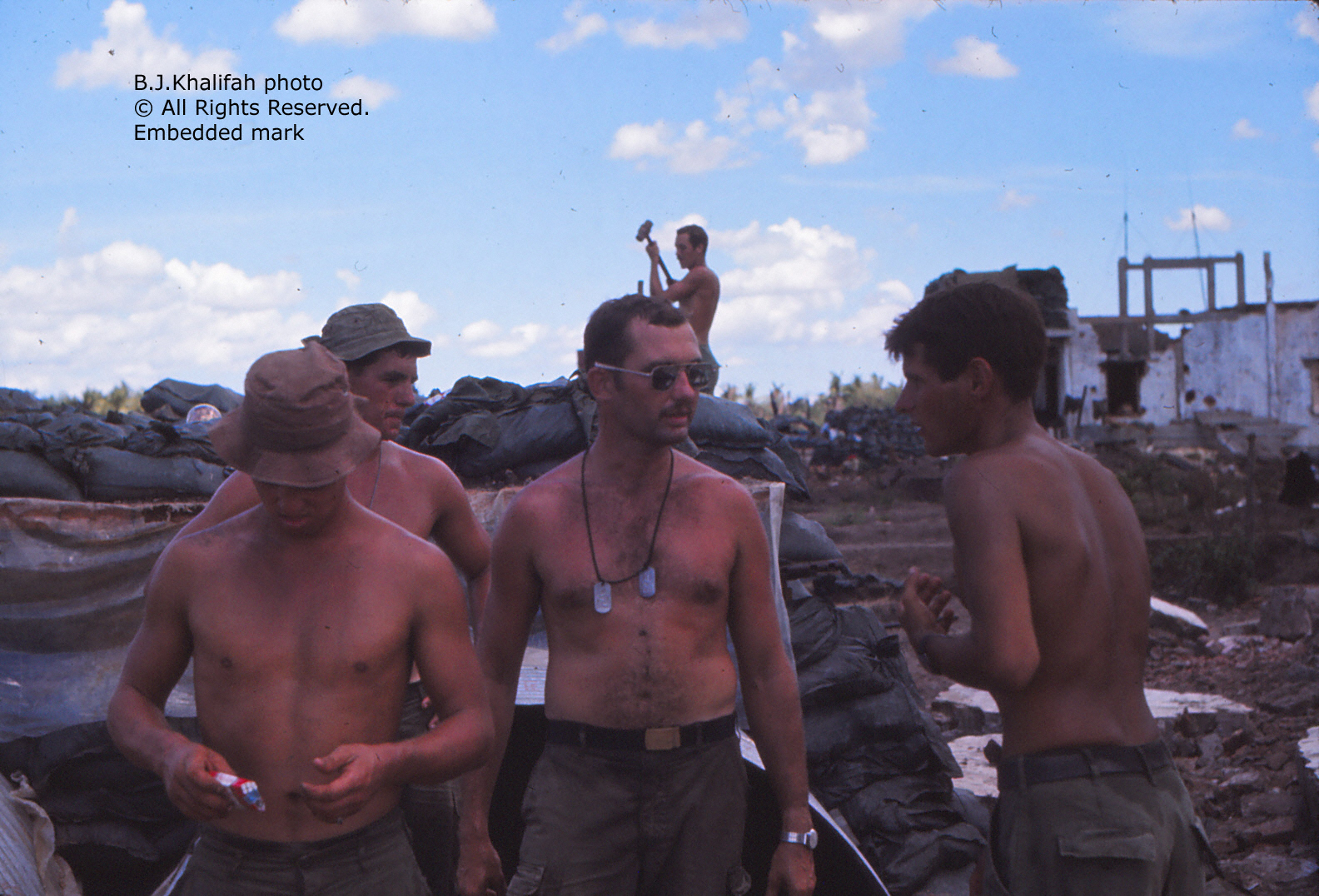 Duplichon, Kossack, Lewis, Osborn, and McDonald.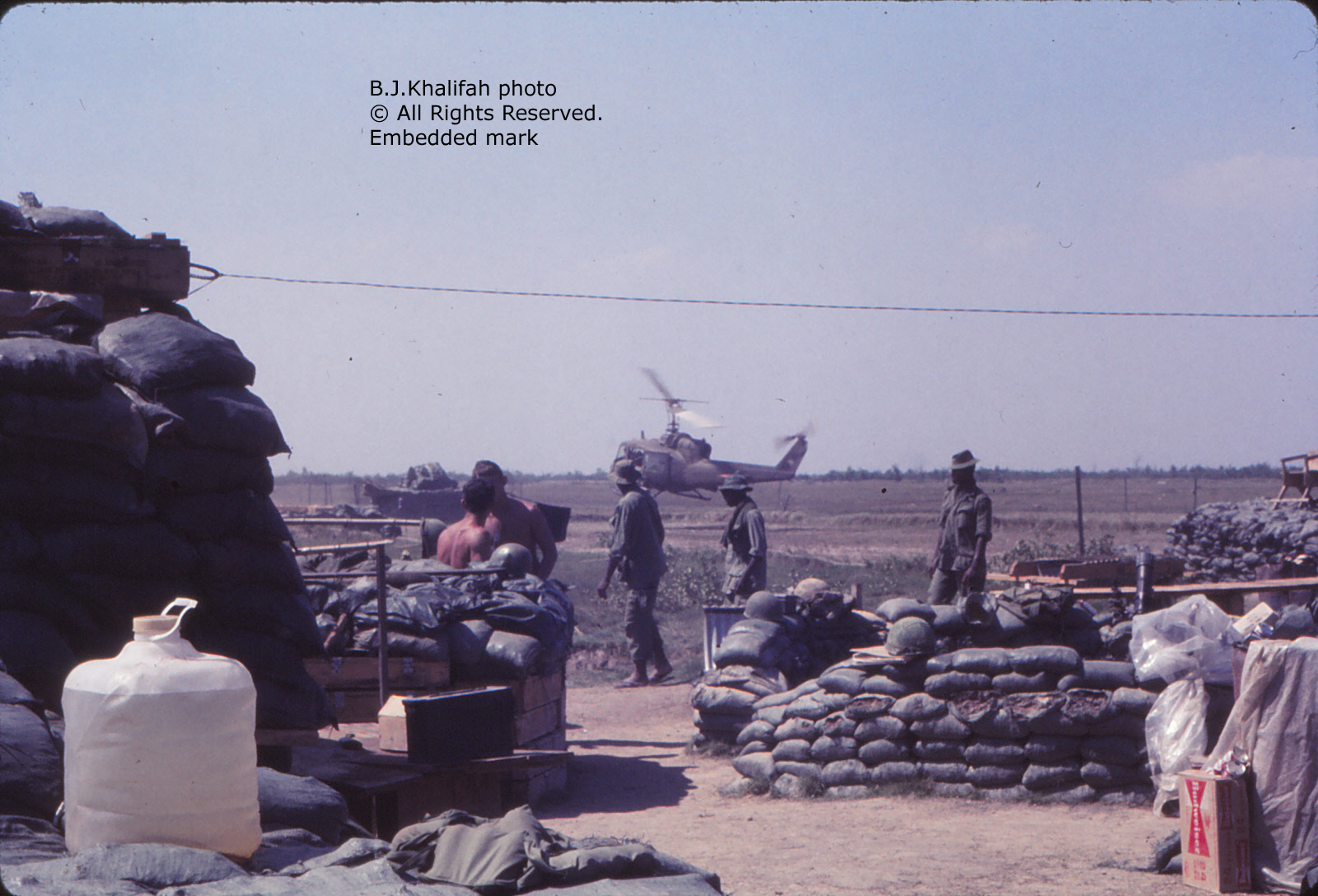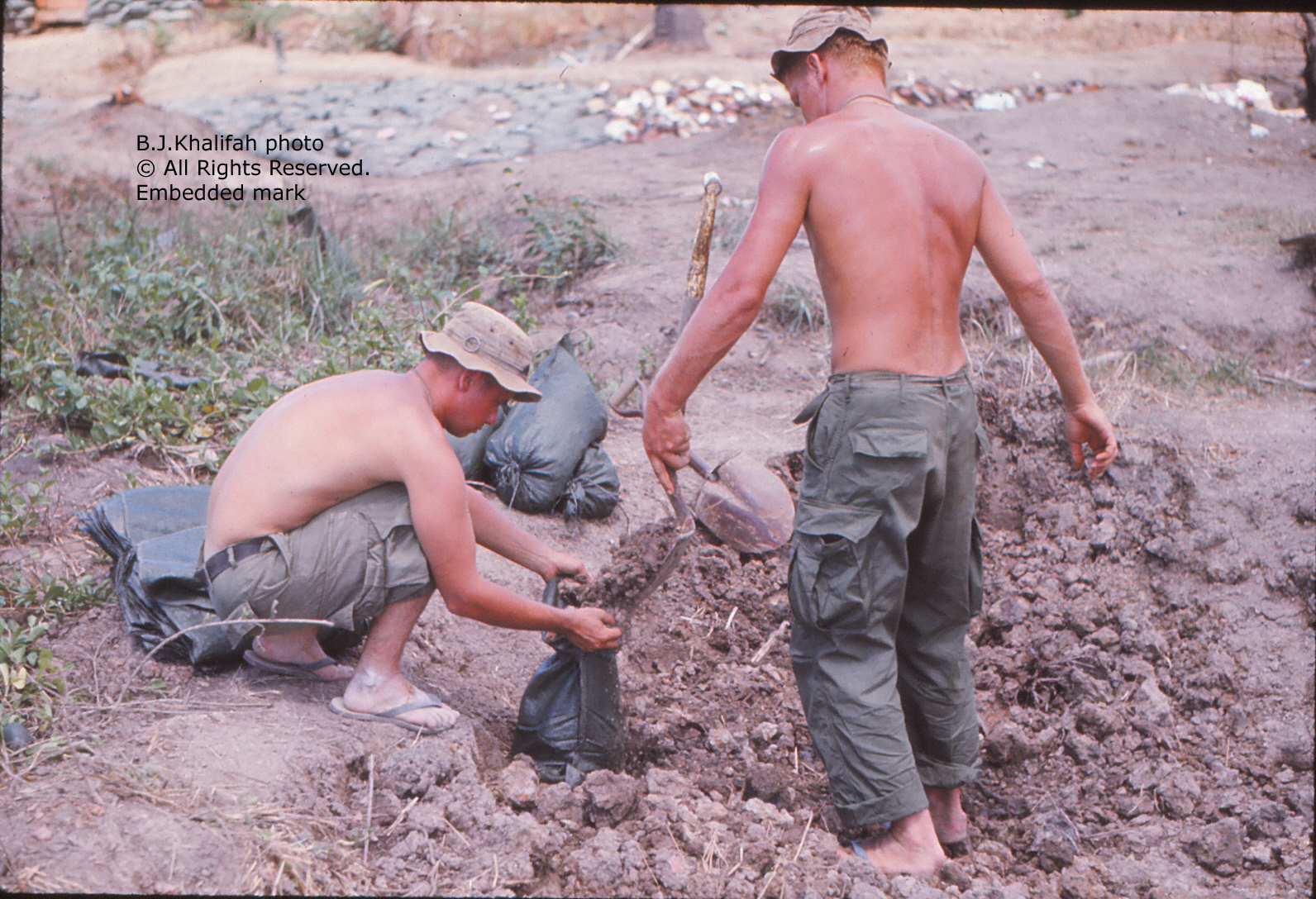 Weber and Kelly filling sandbags.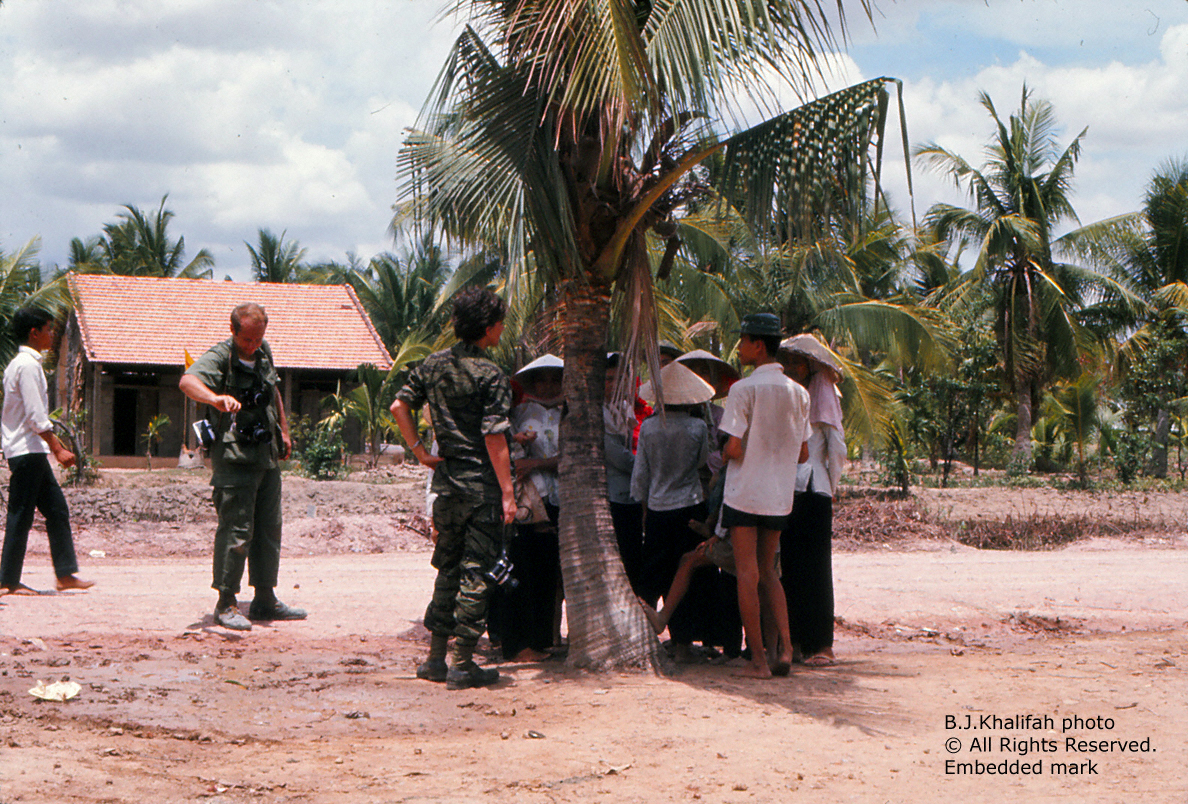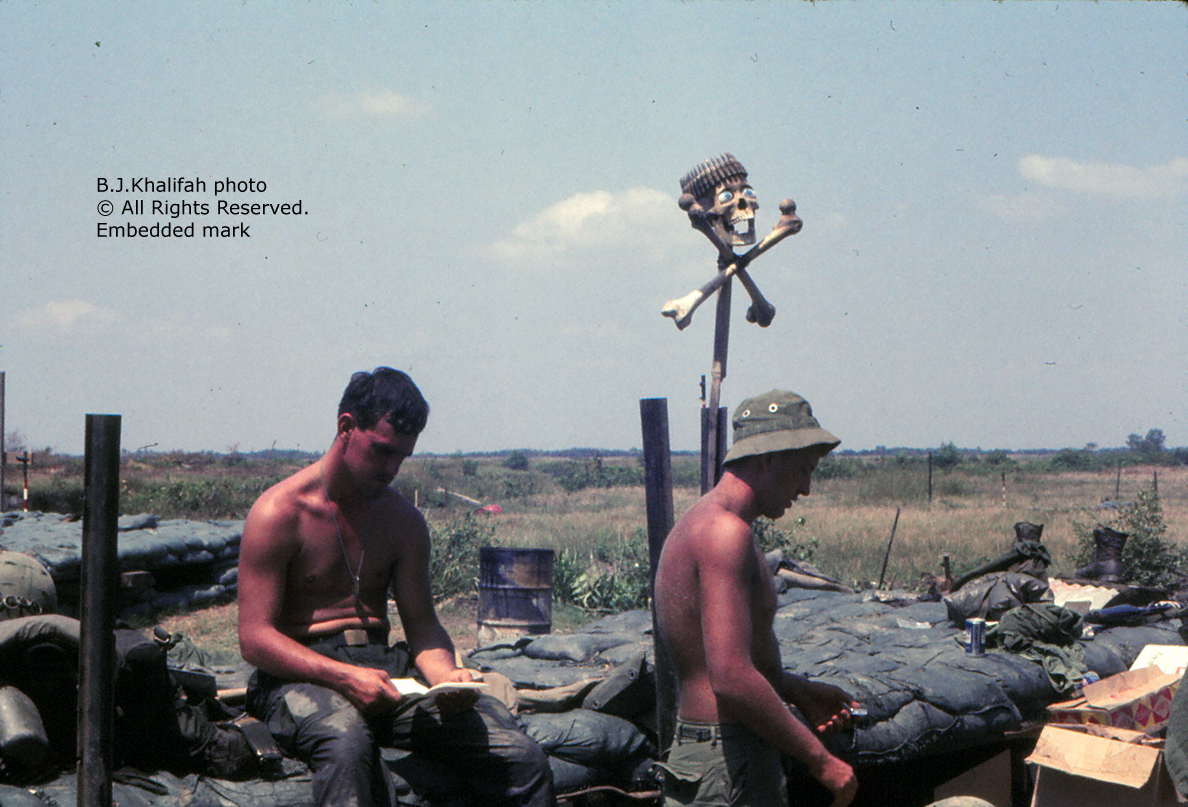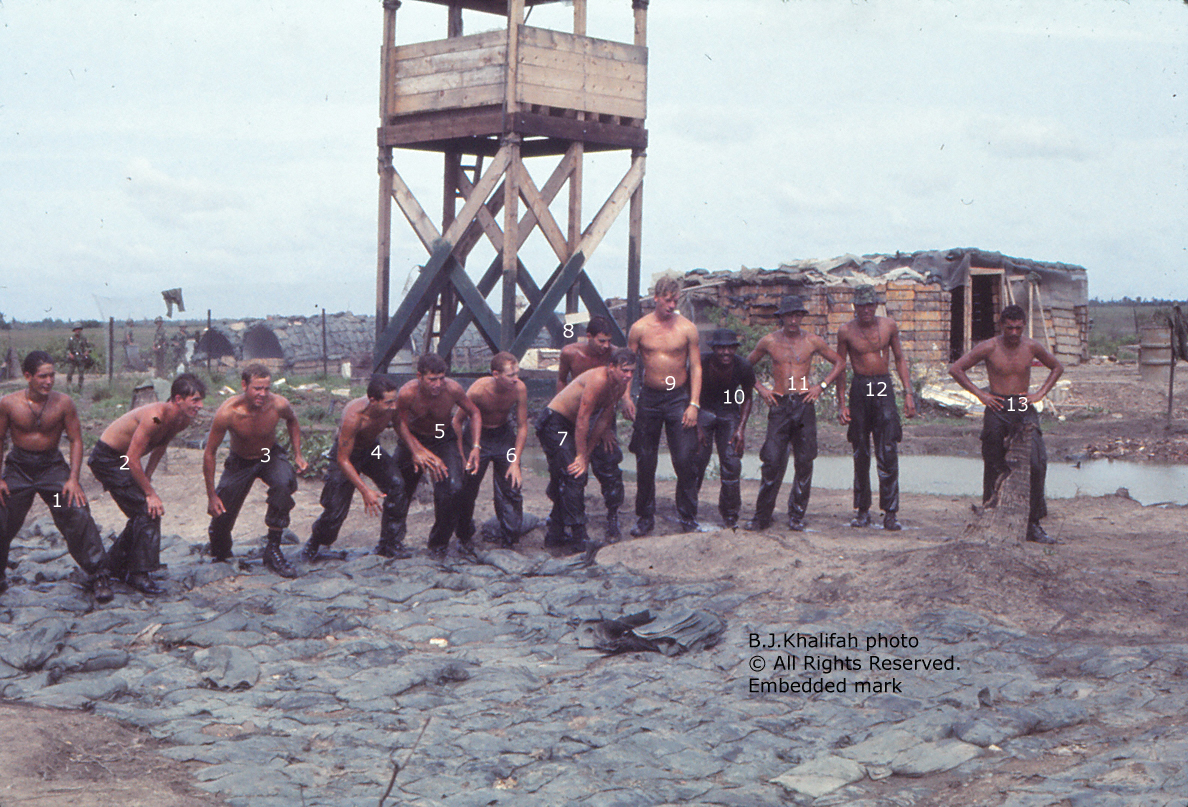 Lining up before jumping in a canal for a swim. 1. Pat Rafferty 2. Richard Phillips 3. Carl Treece 4. Charles Mussman 5. Butch Stevens 6. Steve Steen 7. Ken Richey 8. ? 9. Jay Nealy 10. Hector Perez 11. James Peletier 12. Angel Rivera 13. Angelo Barbagelo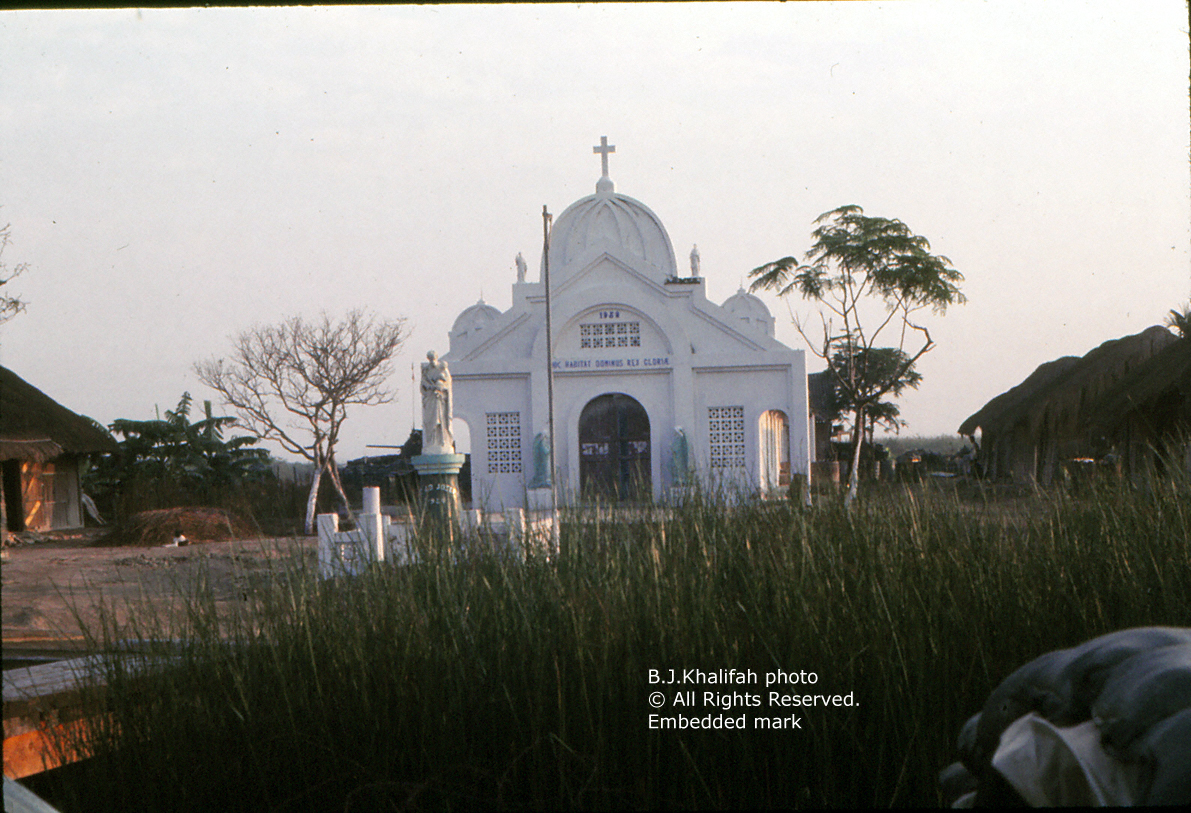 Catholic Church near FSB Stephanie, 1969.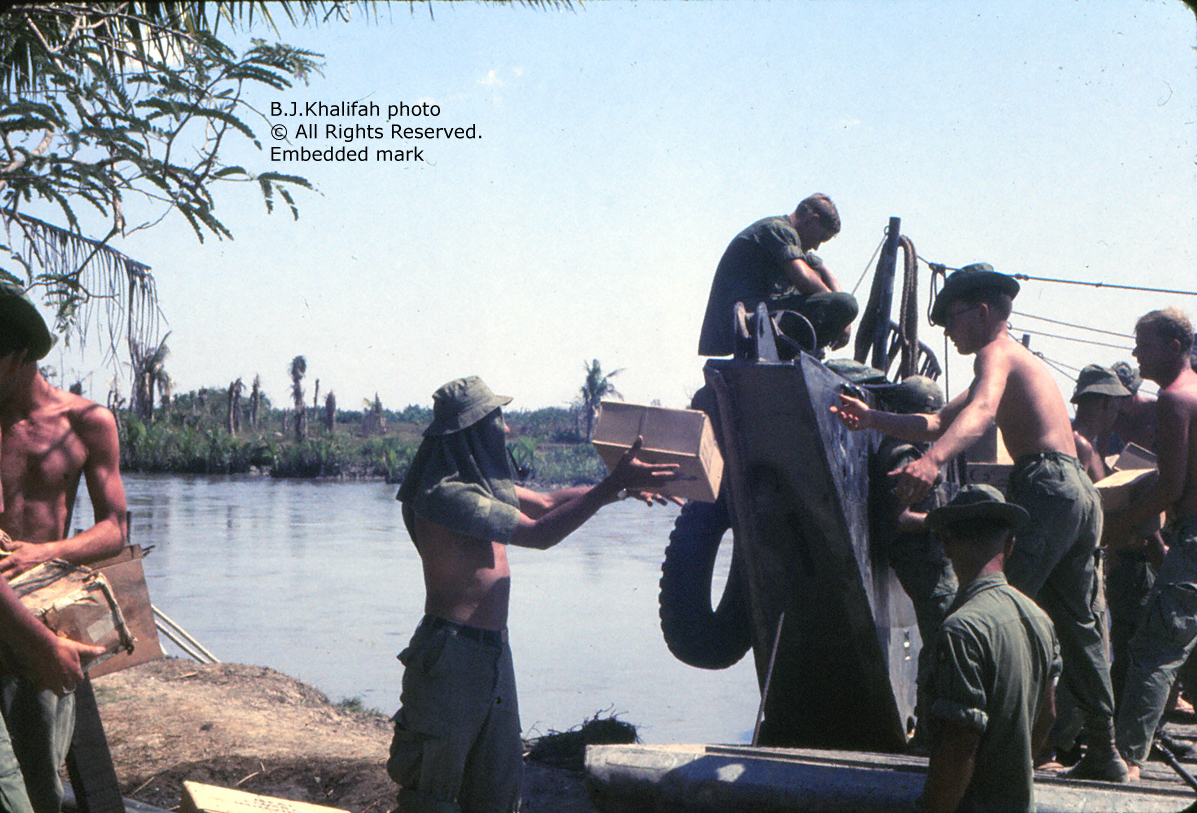 Unloading LST's from canal near FSB Chris.