The Brigade had an incredible array of commanding officers. Three were either killed or wounded during their tenure as CO of the Brigade.

Pictured below is General Frederic Davison, the Brigade CO from 1968 – 1969.


A veteran of World War II and Korea, General Davison became the third black general officer in history and the first black man to lead white troops into combat. For Davison to have done this in 1968, in the midst of the race riots in the US, was nearly impossible. He was revered and respected by all who knew him.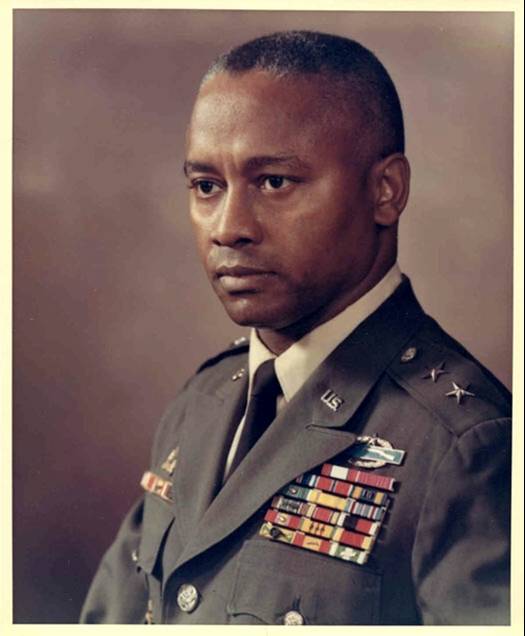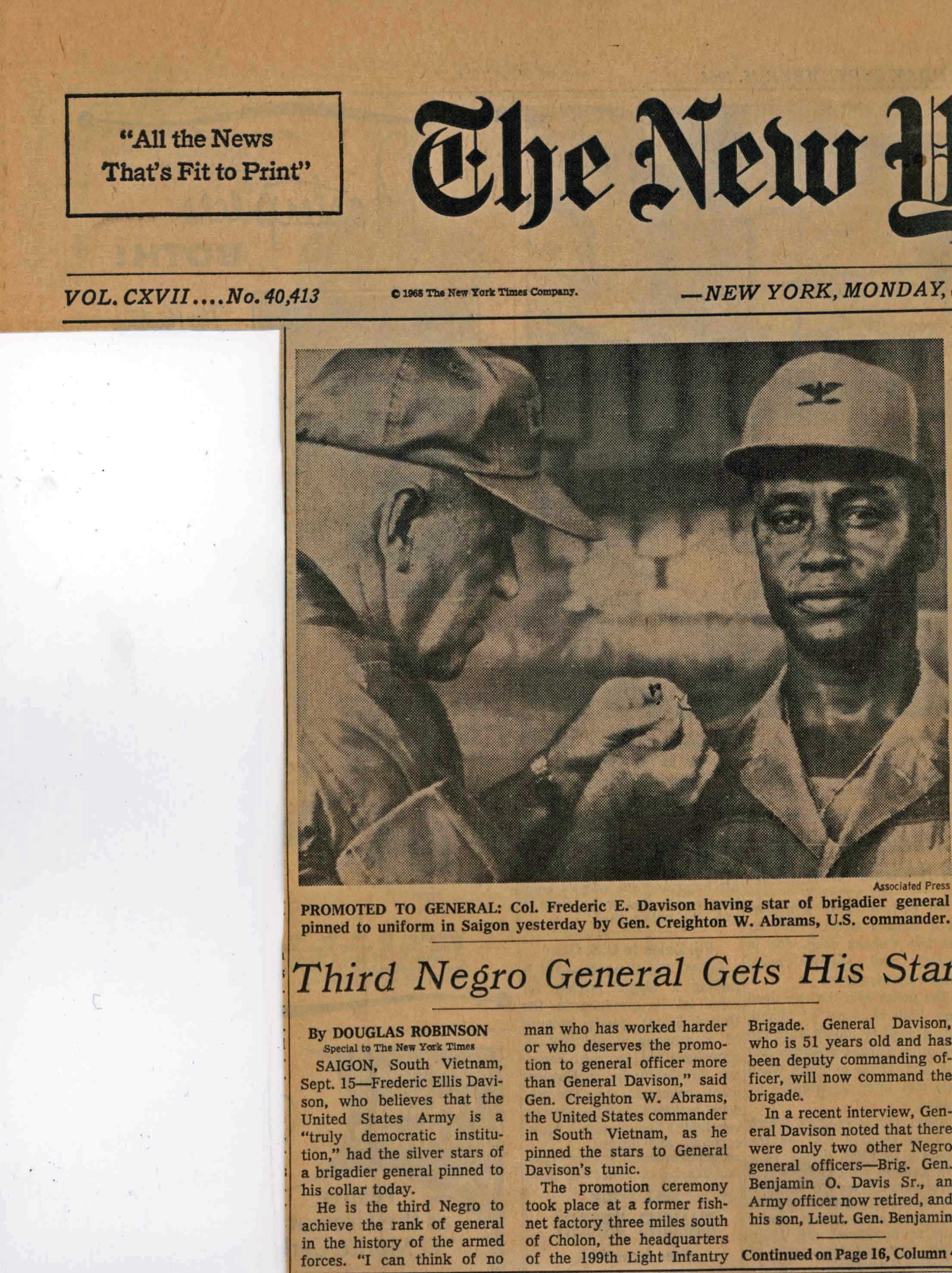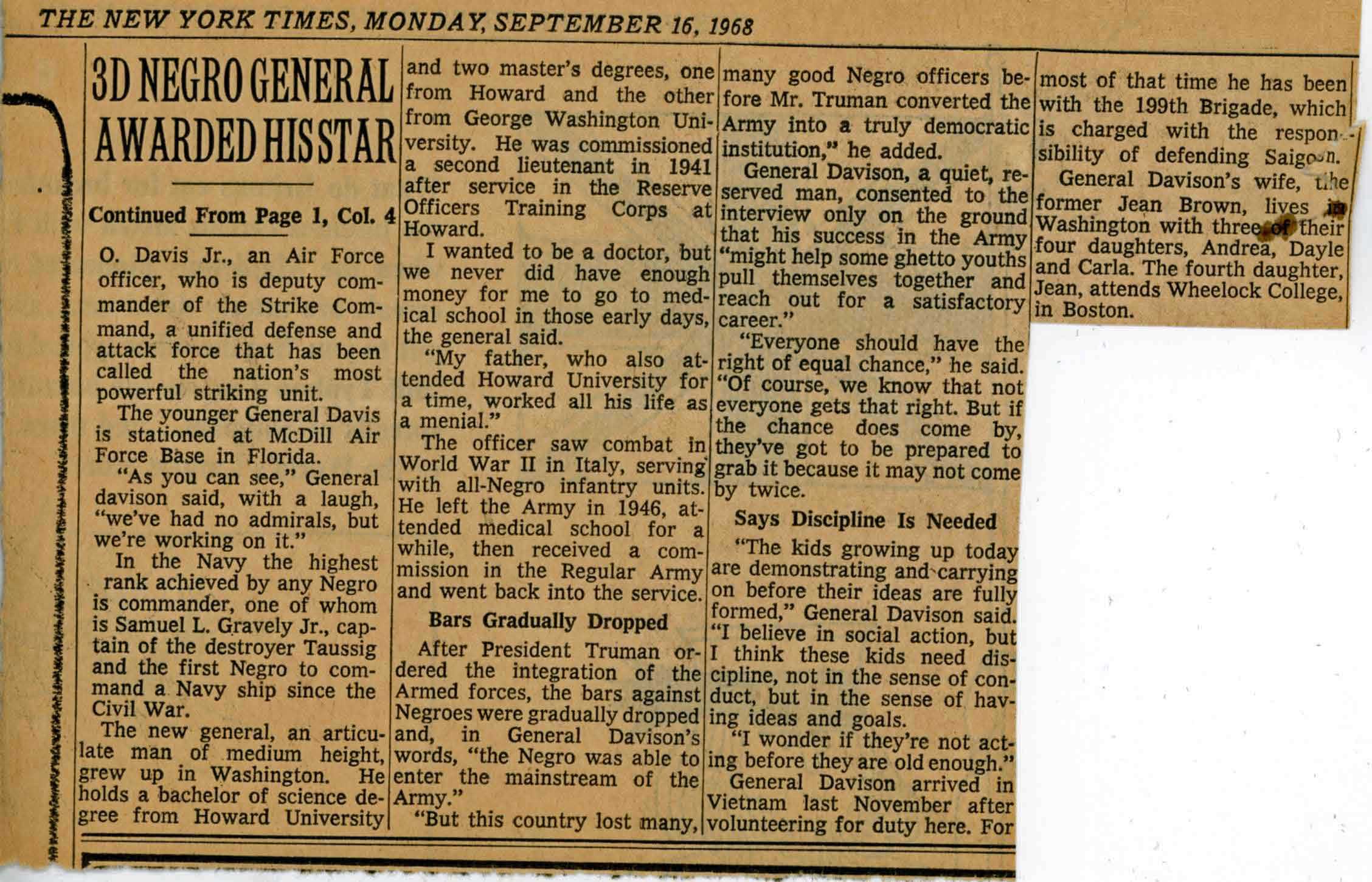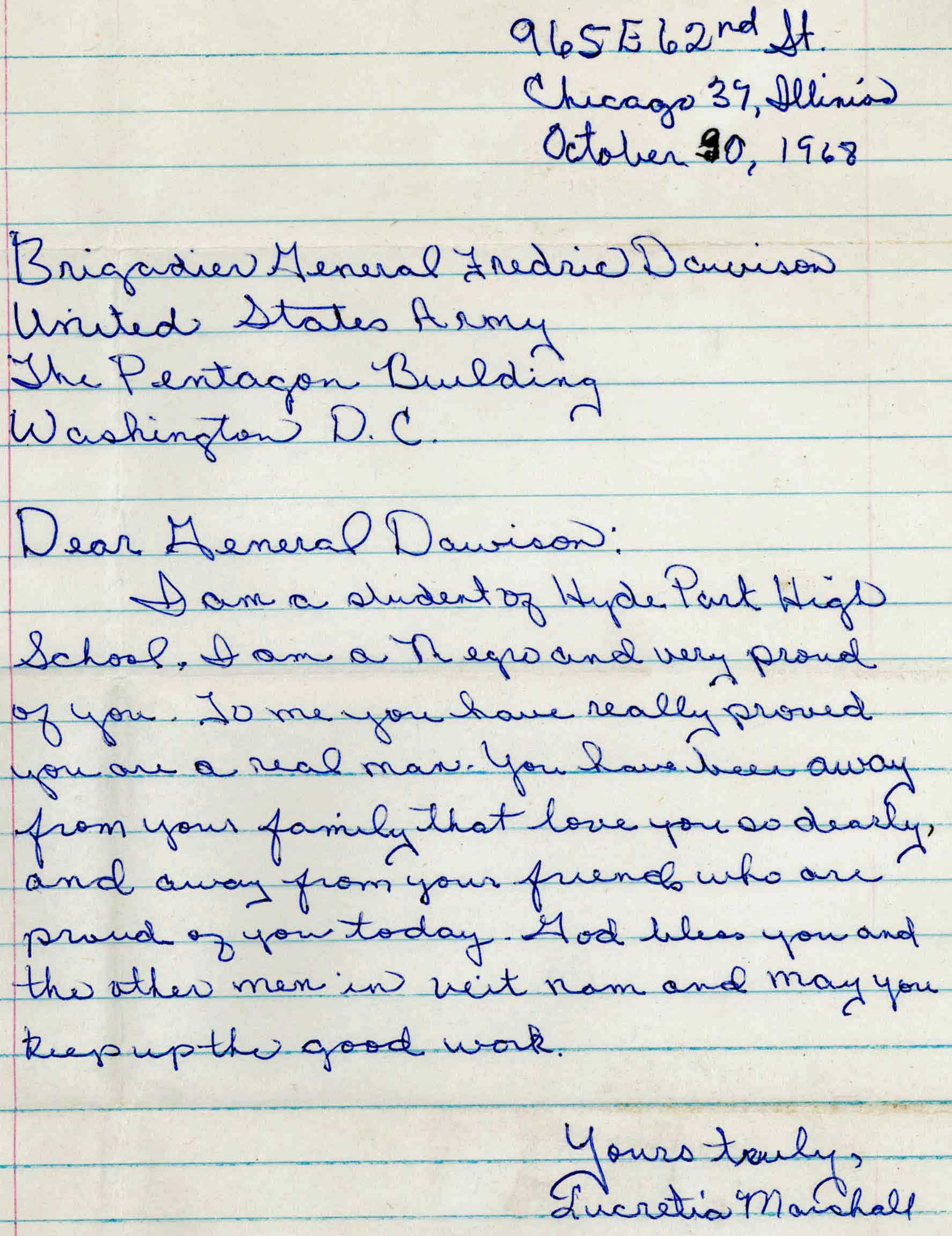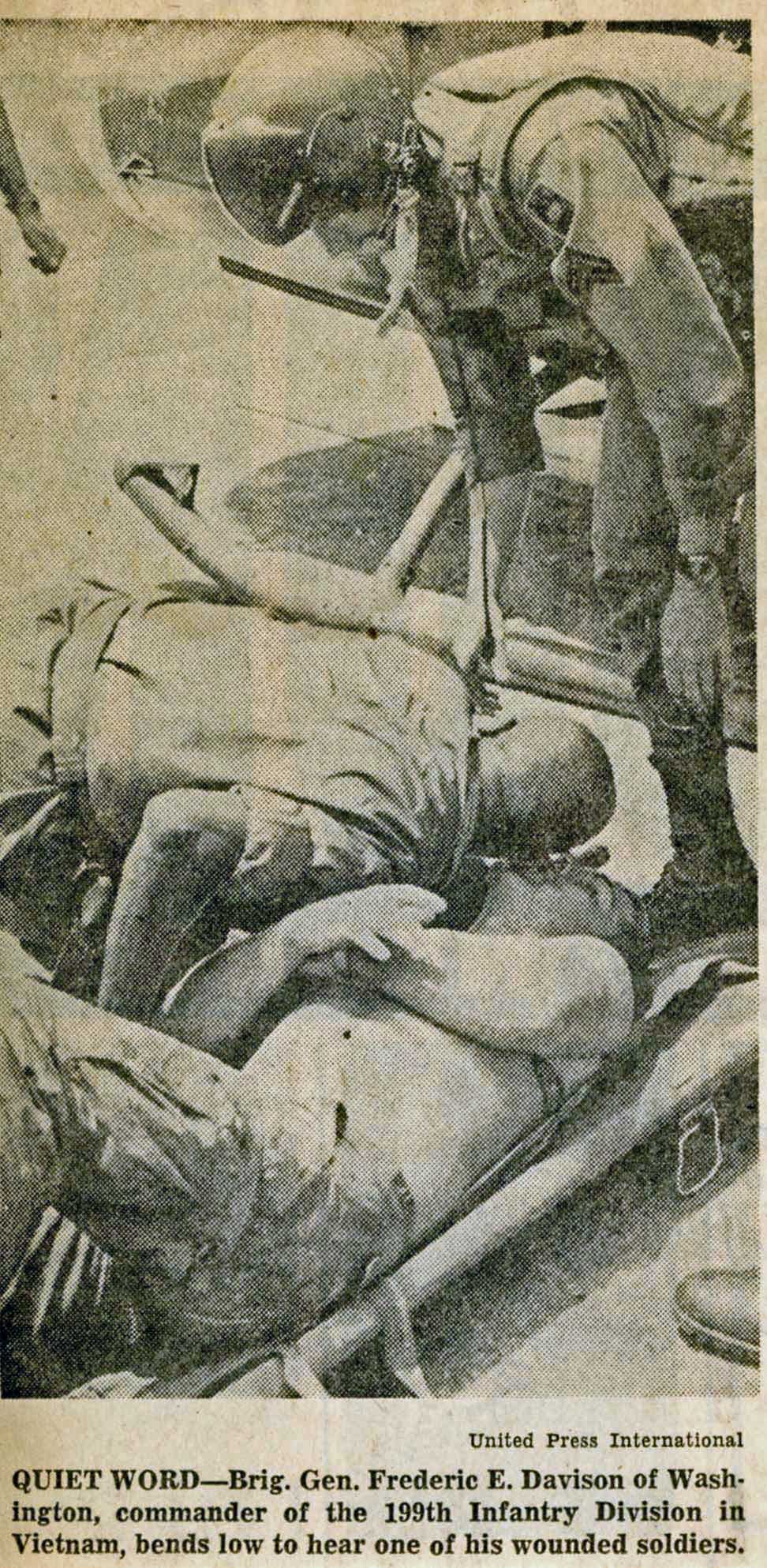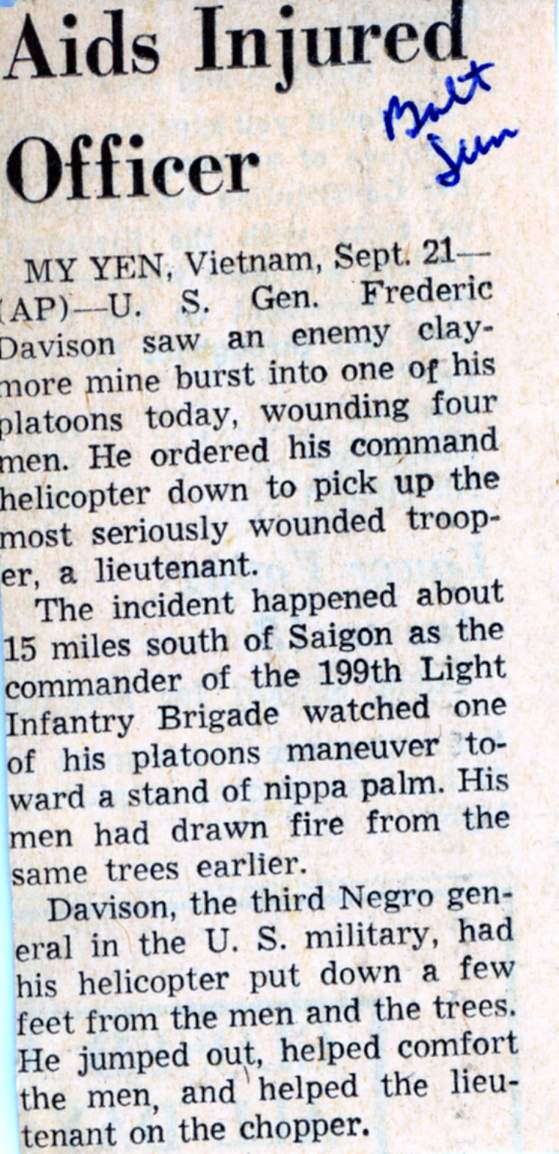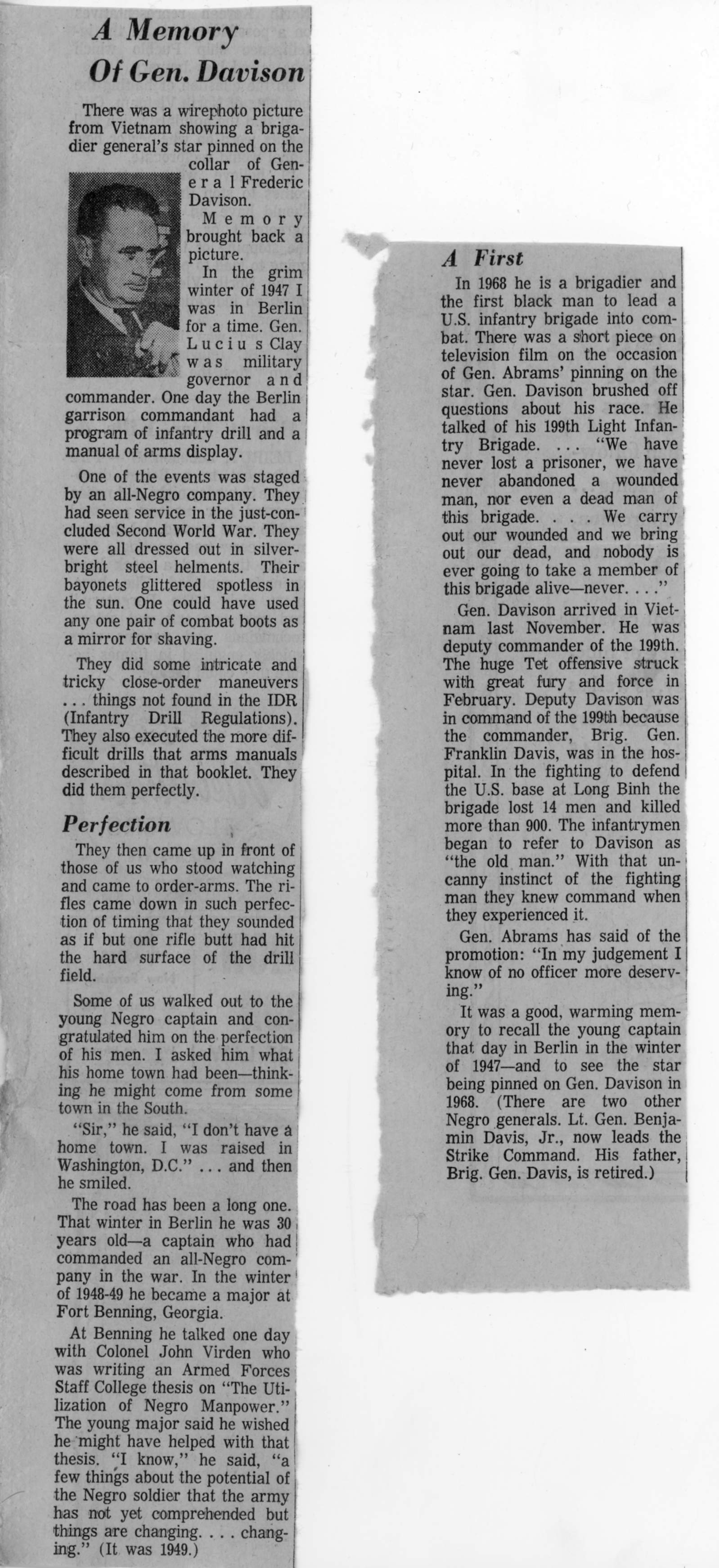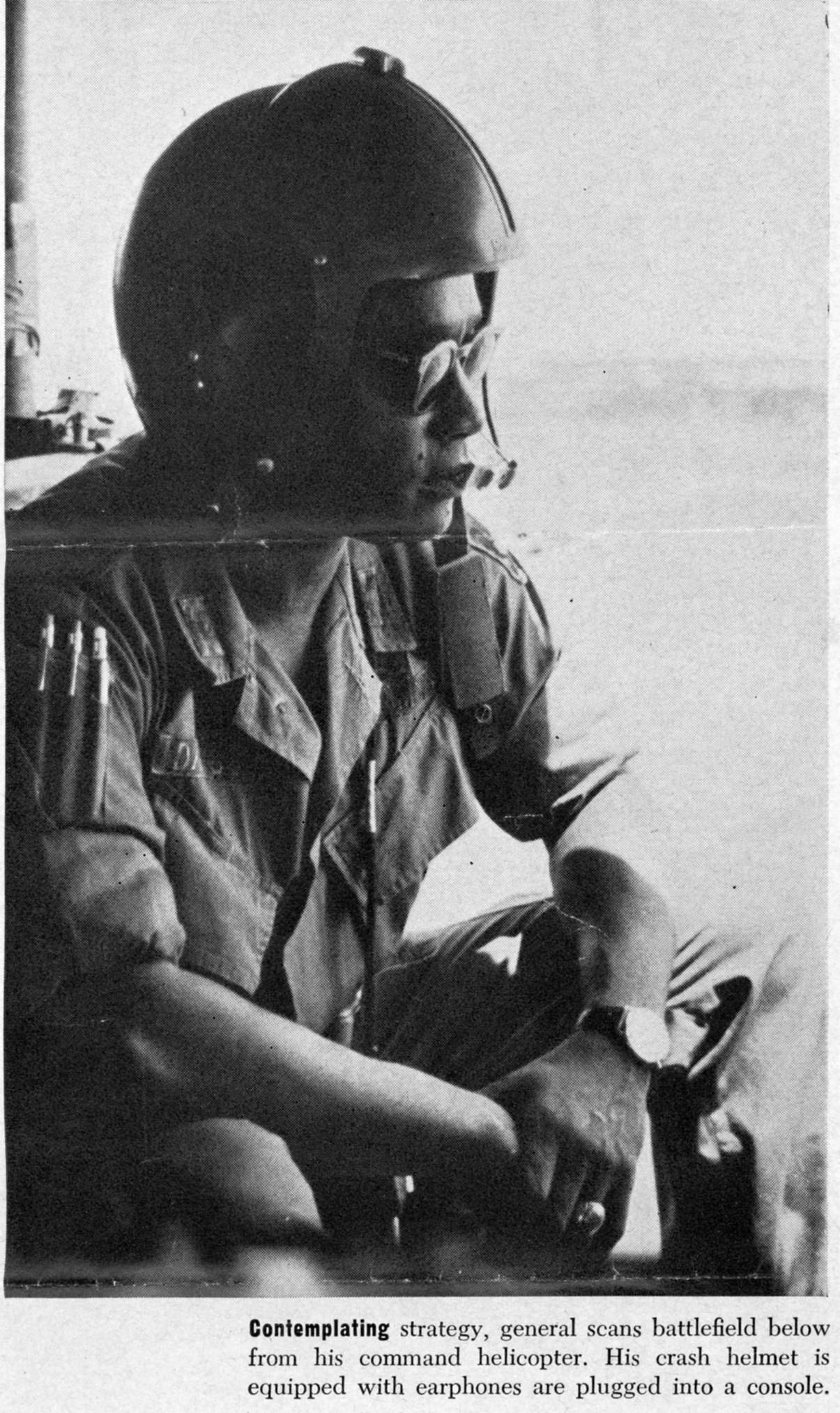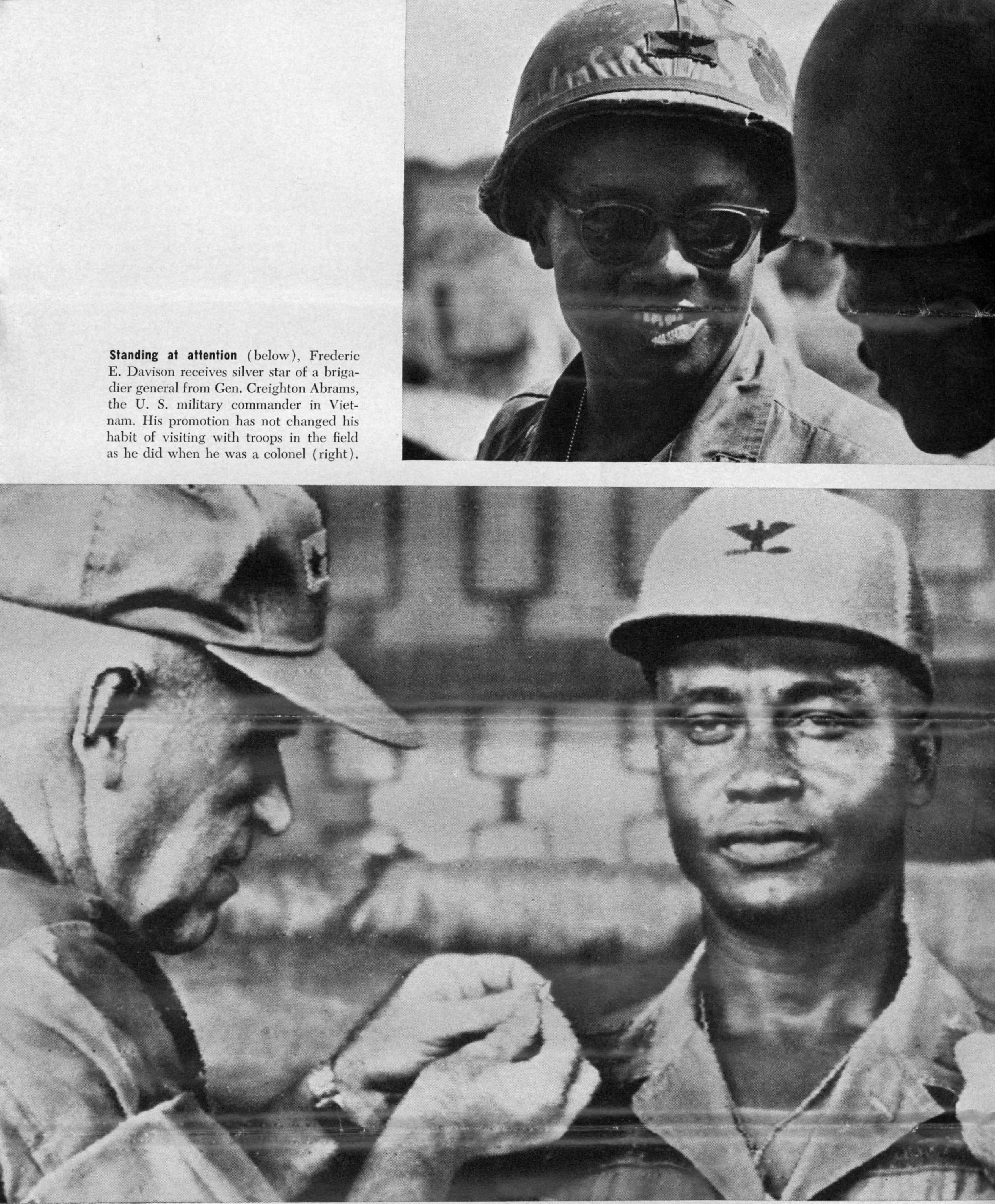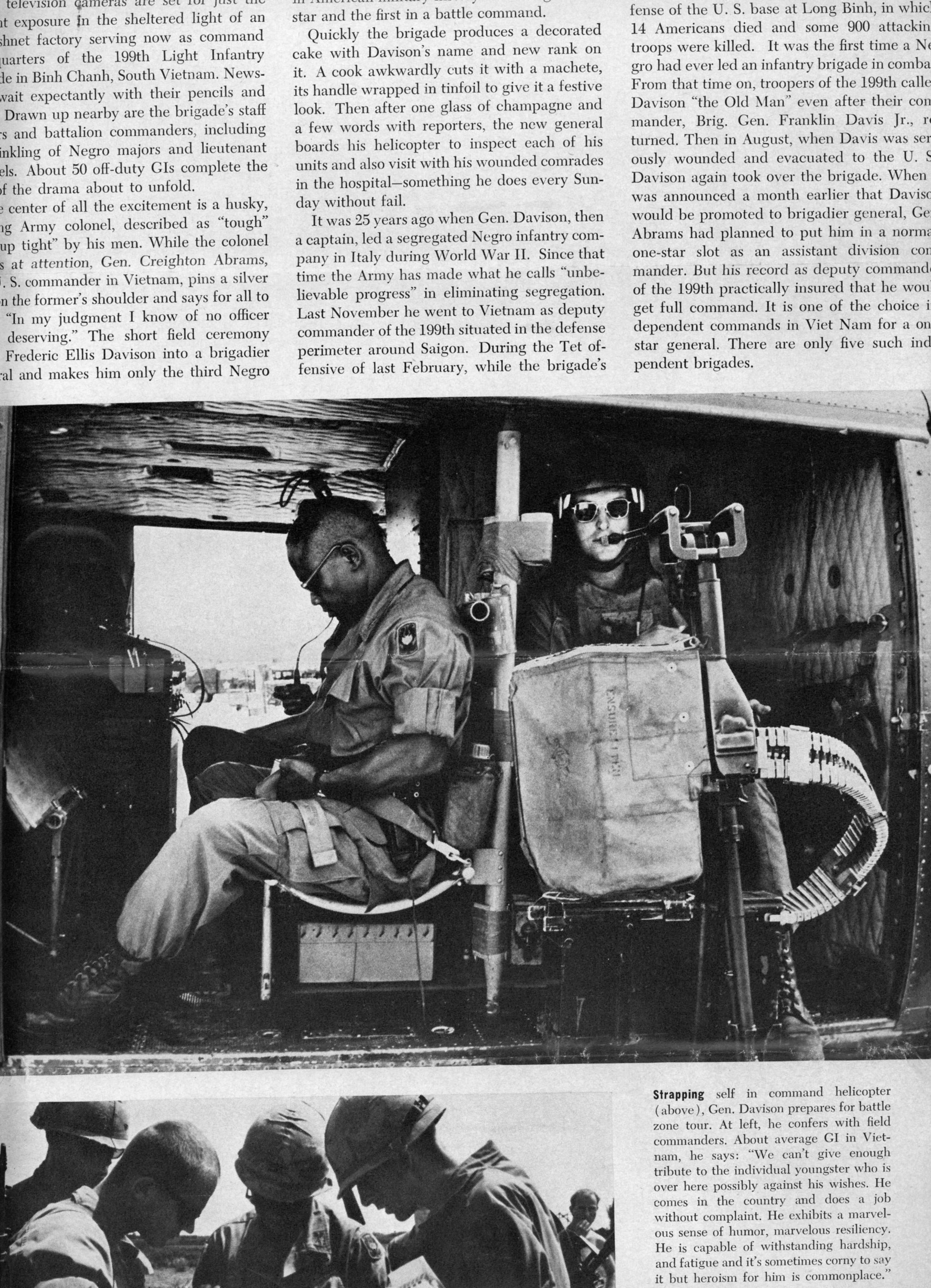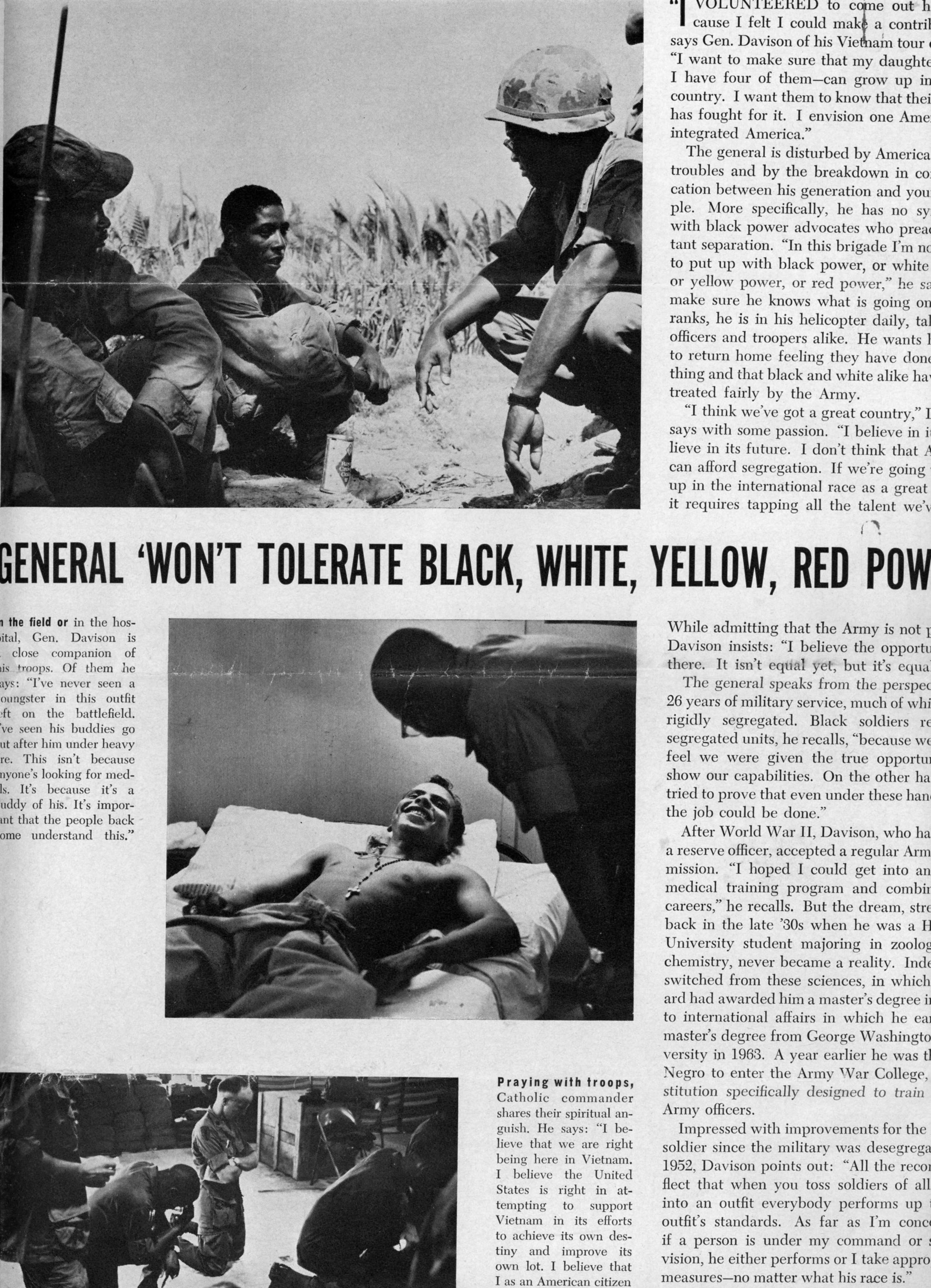 Another respected CO was Brigadier General William Ross Bond.

Another World War II veteran, Bond had served with the infamous 1st Ranger Battalion in the ETO and was actually captured in combat at the Anzio Beachhead, along with the rest of Darby's Rangers, in January of 1944.

Paraded through Rome with the other Rangers, Bond later escaped from captivity and fought with Russian partisans until he could link-up again with American forces.

On 1 April 1970, Bond became the only general officer to die in actual ground combat during the Vietnam War when he was mortally wounded after portions of D Troop, 17th Cavalry fought its way out of a large NVA ambush.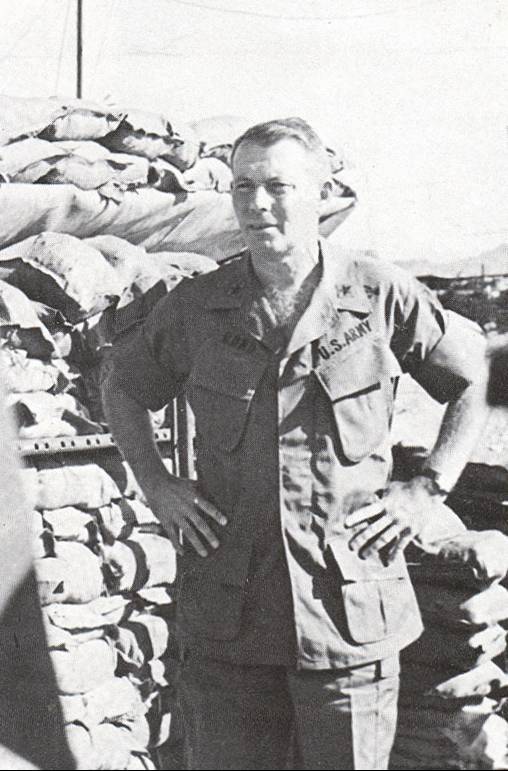 40th PIO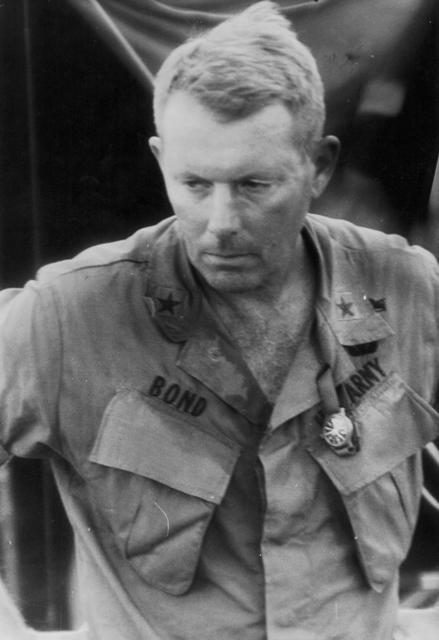 Mortally wounded in action, 1 April 1970
40th PIO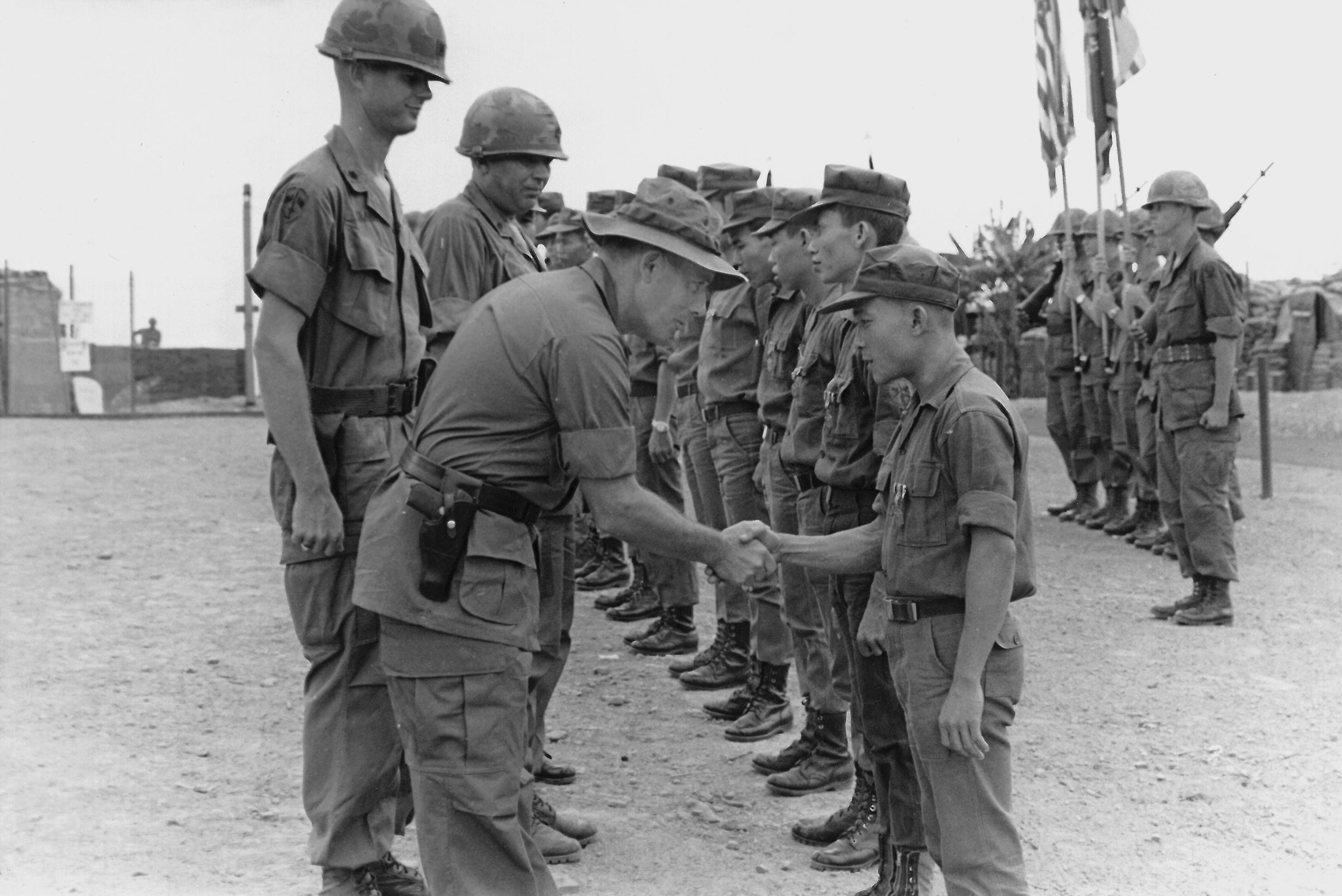 Image by SP4 David Hauser, 40th PIO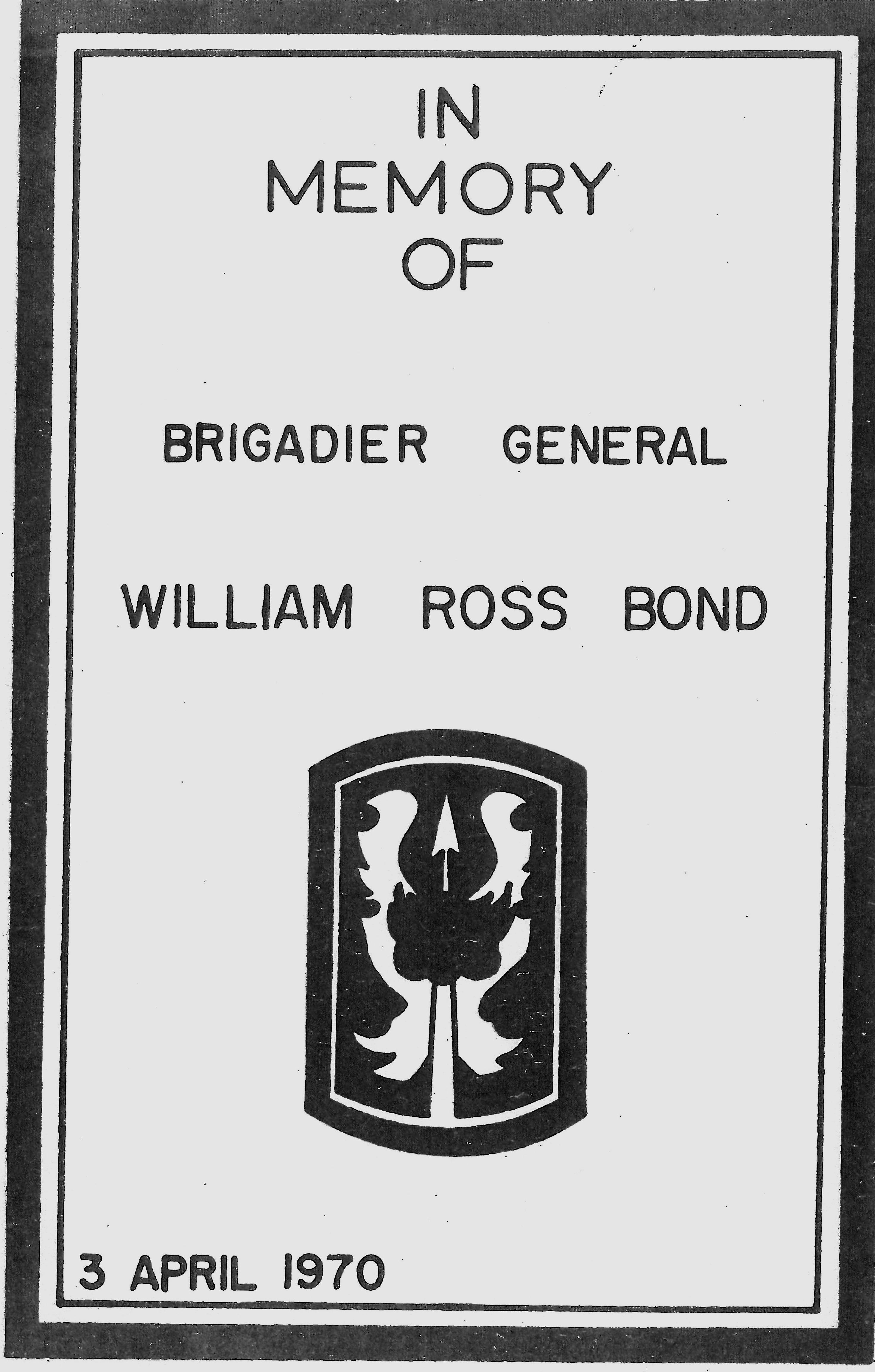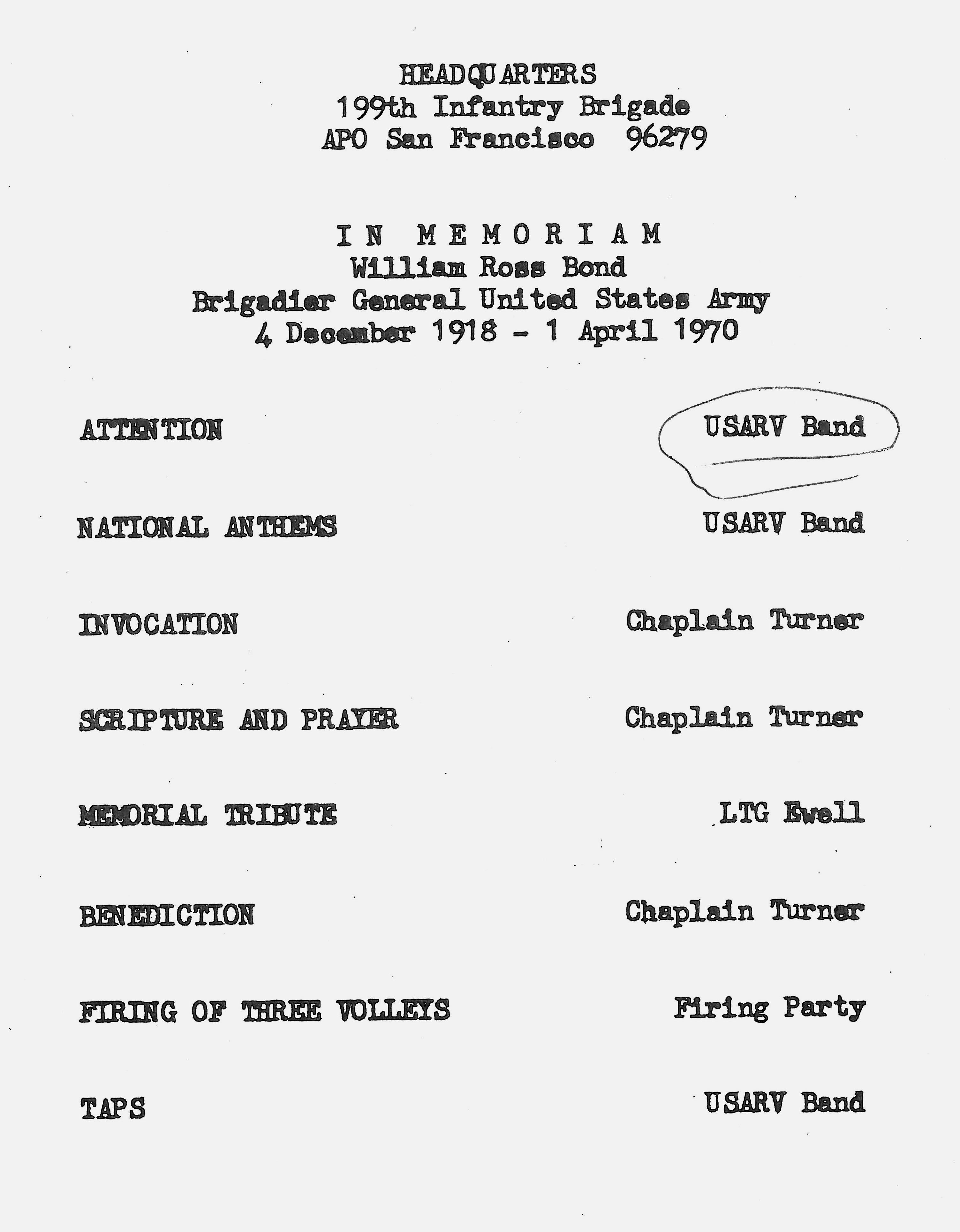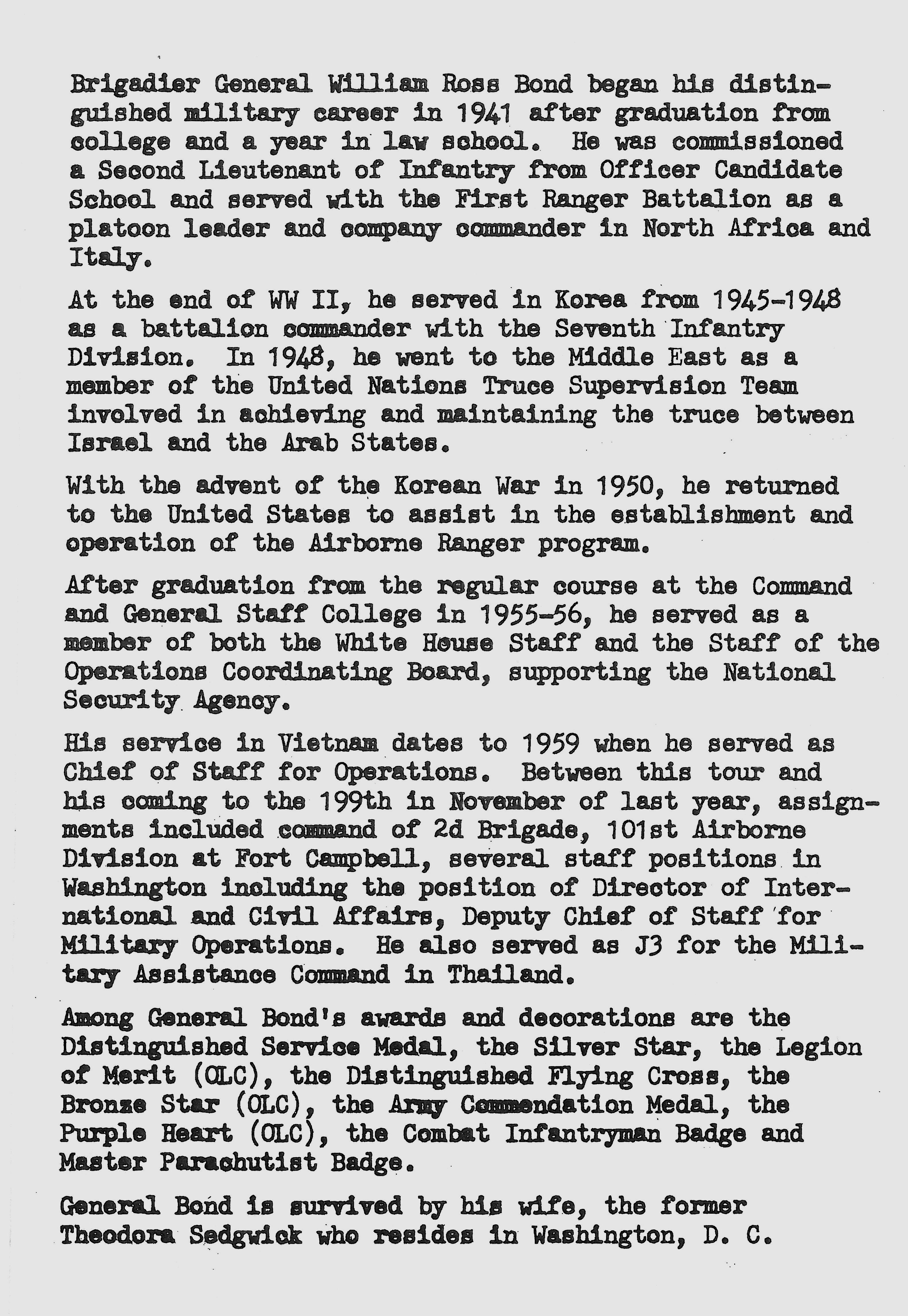 Art Jaeger, 40th PIO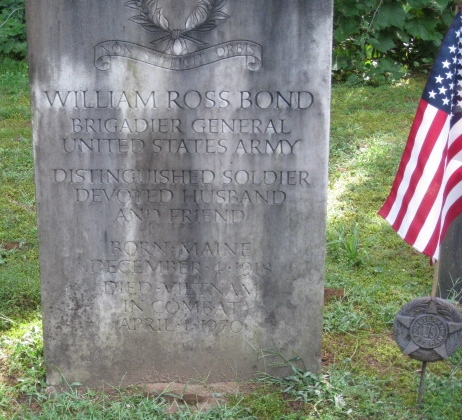 Gravesite of General Bond, Stockbridge, Massachusetts. Image courtesy of COL Chris Henes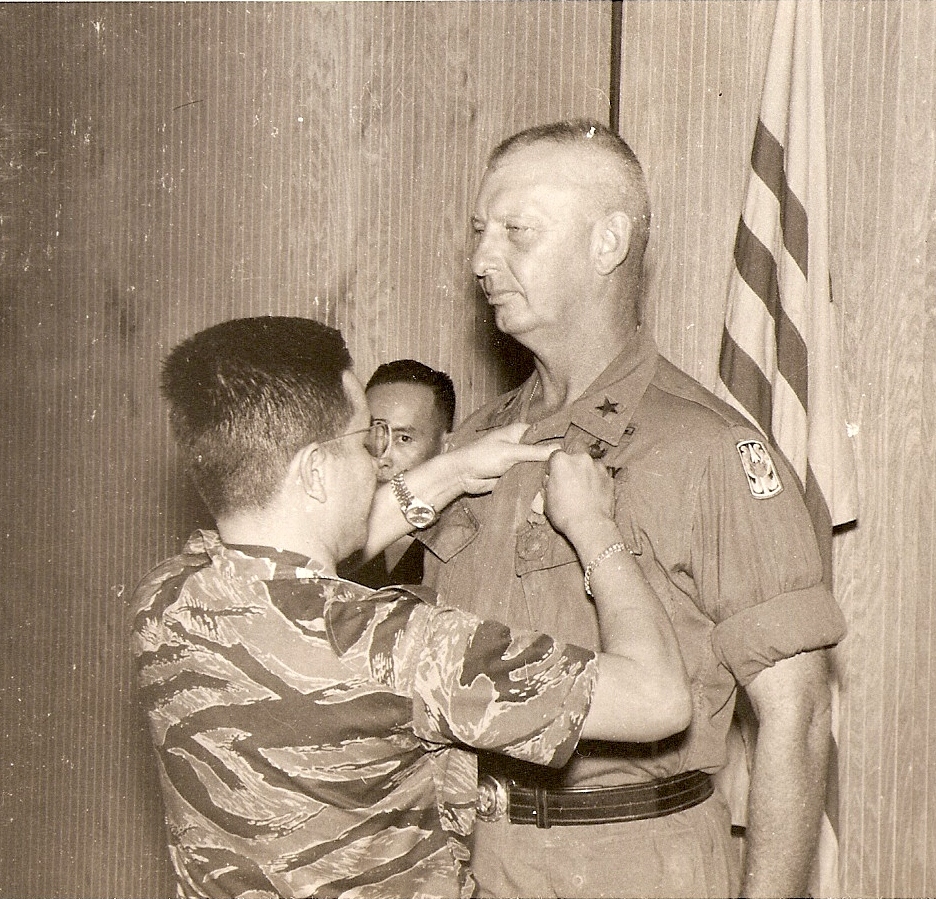 Brigadier General Charles W. Ryner, CO - 199th LIB, November 1966 - March 1967.

40th PIO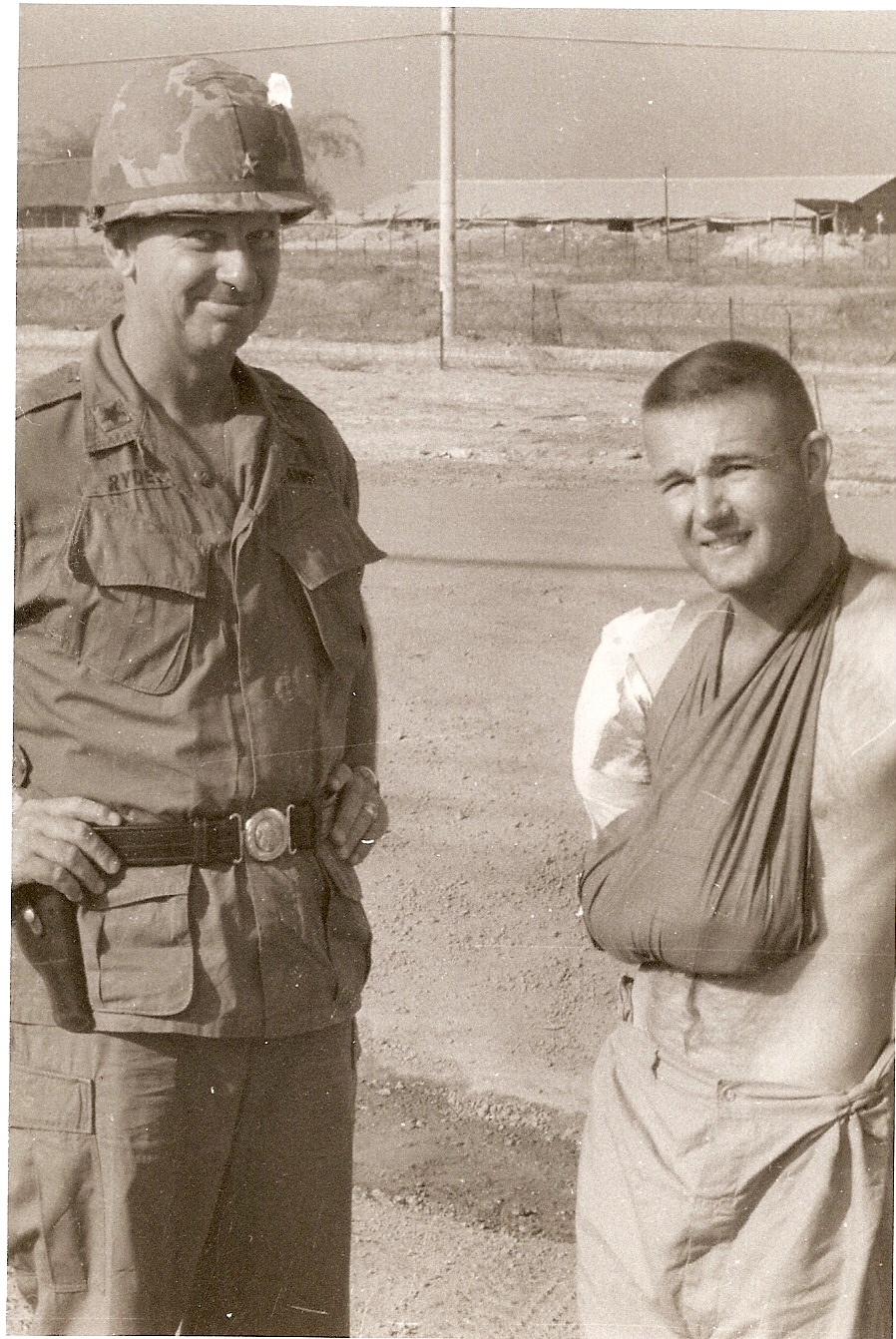 40th PIO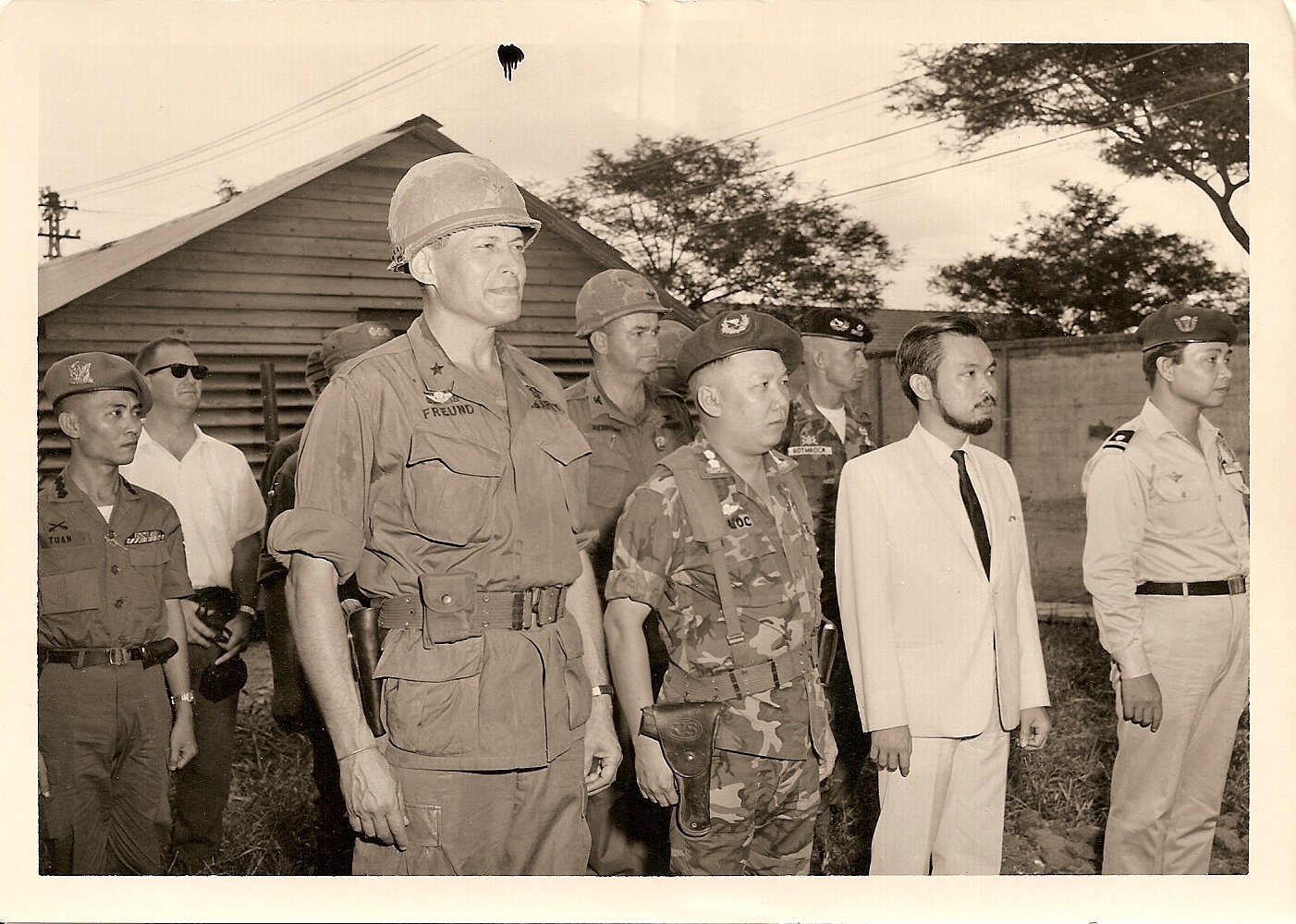 Two Brigade commanders attending a service for the 5th ARVN Ranger Battalion at Cat Lai, 1967. The 199th LIB's first commanding officer, Colonel George Rehkopf (middle, second row) April - November, 1966 and Brigadier General John Freund March - September 1967.
40th PIO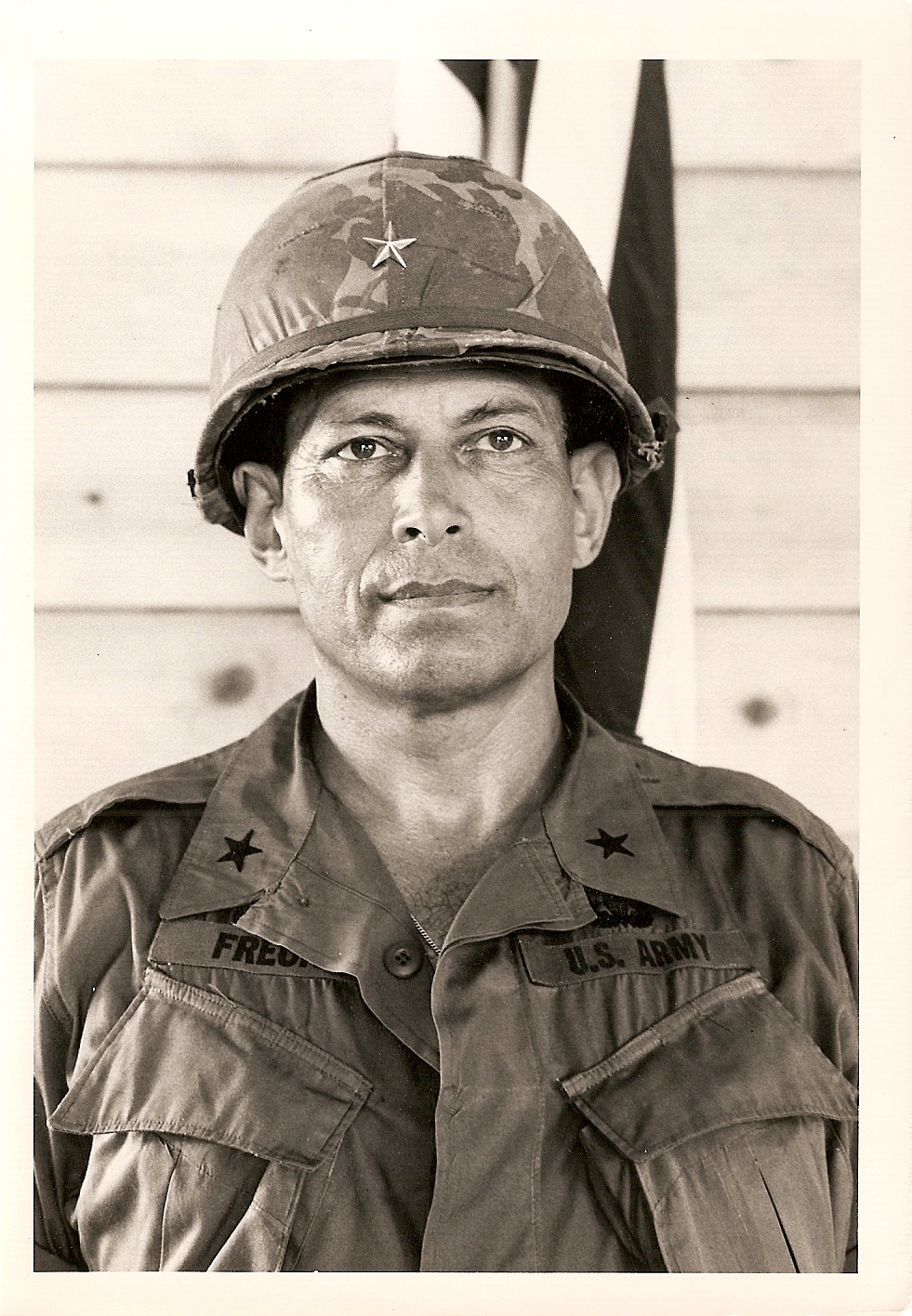 Brigadier General John F. Freund, CO - 199th LIB, March - September, 1967. General Freund was wounded in action on August 7th, 1967 becoming the first of the 199th's three general officers to be injured in combat.
40th PIO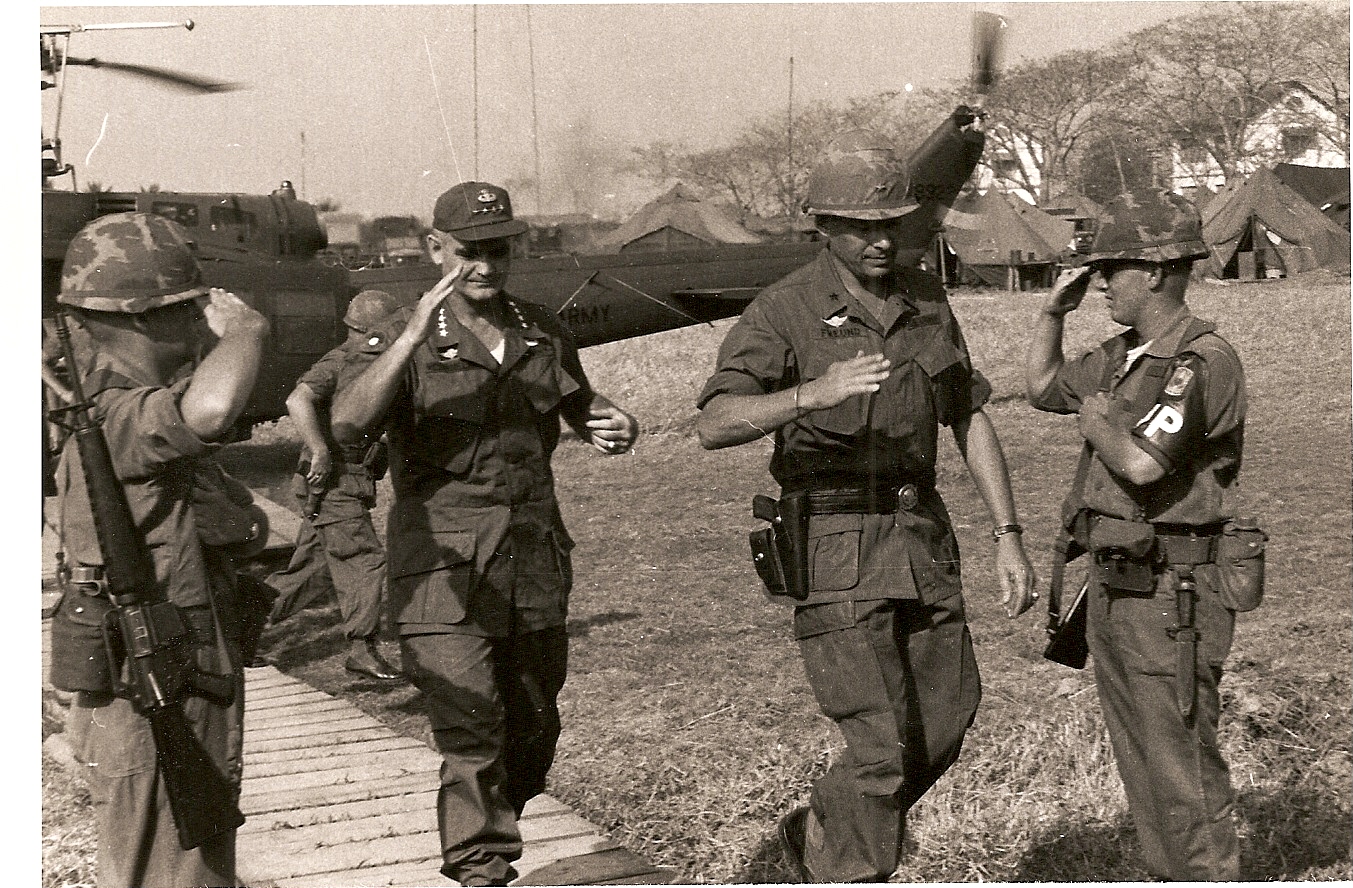 General William Westmoreland and General Freund, Cat Lai, 1967.
40th PIO
40th PIO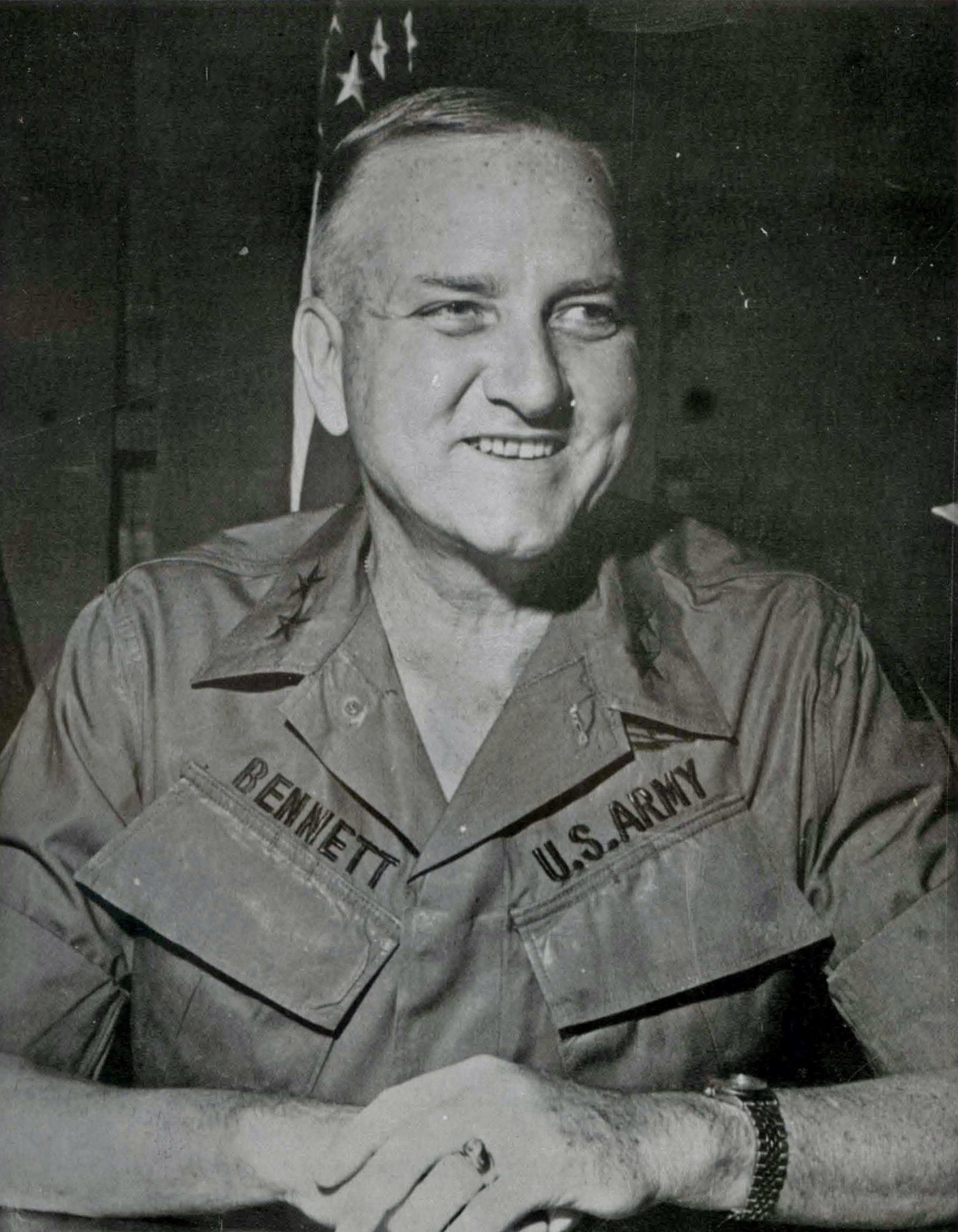 Brigadier General Warren K. Bennett, May - November, 1969.
40th PIO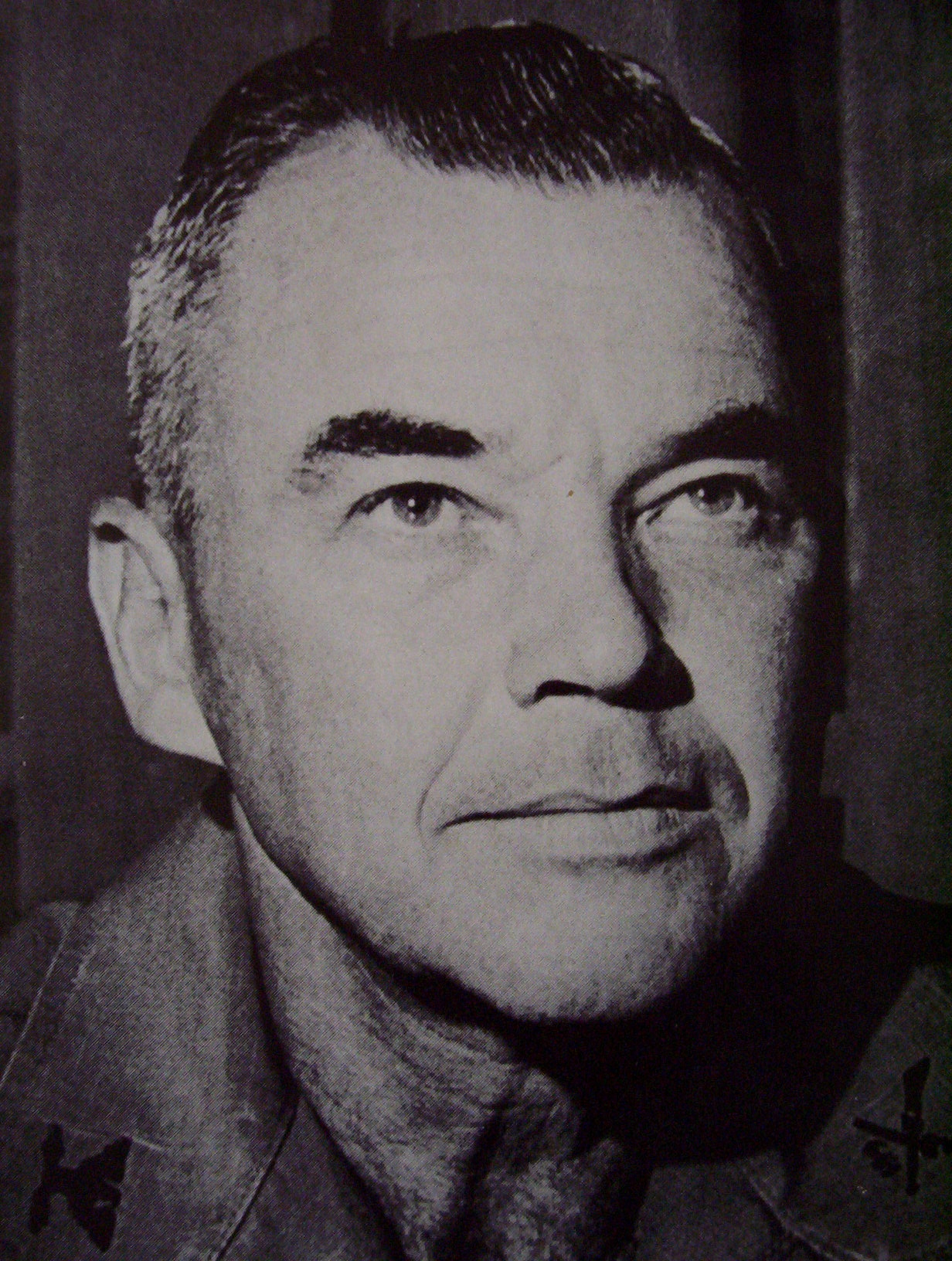 Colonel Robert W. Selton, April - July, 1970.
40th PIO
Colonel Joseph E. Collins, July - September, 1970.
Lieutenant Colonel George E. Williams, September - October, 1970.