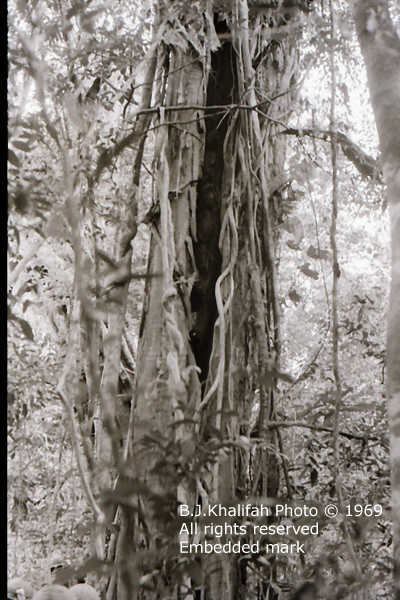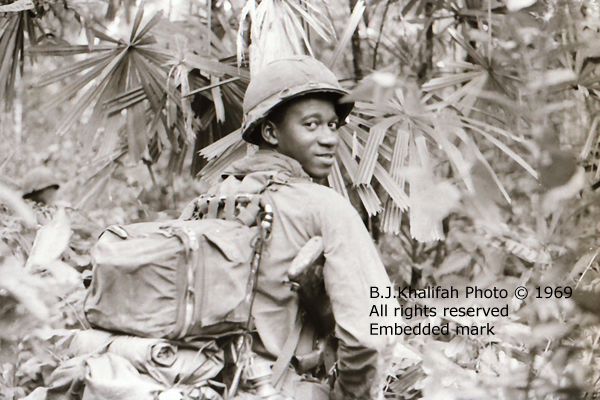 In the jungle near Xuan Loc. I believe that this may be SP4 Reese.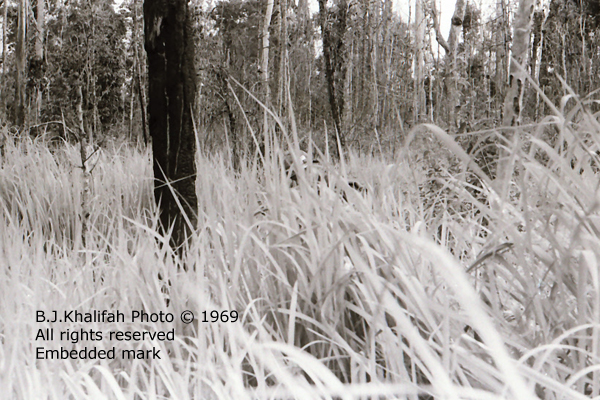 In the bush near Xuan Loc, above and below, 1969.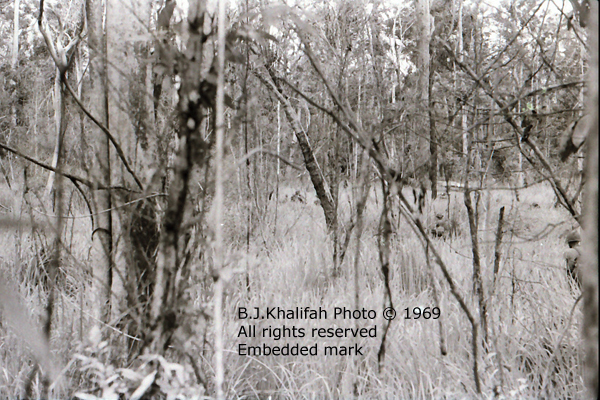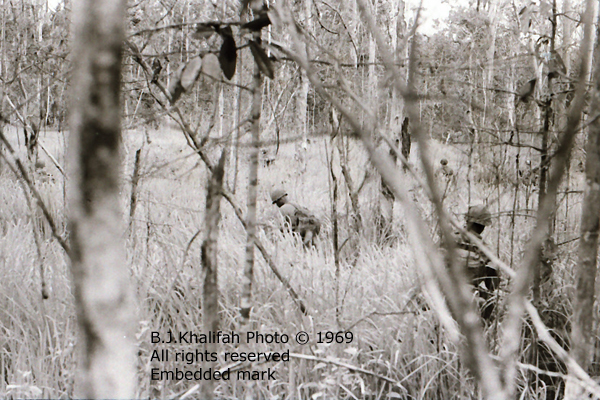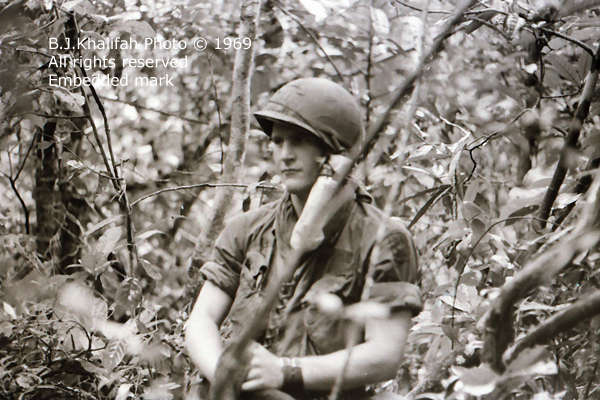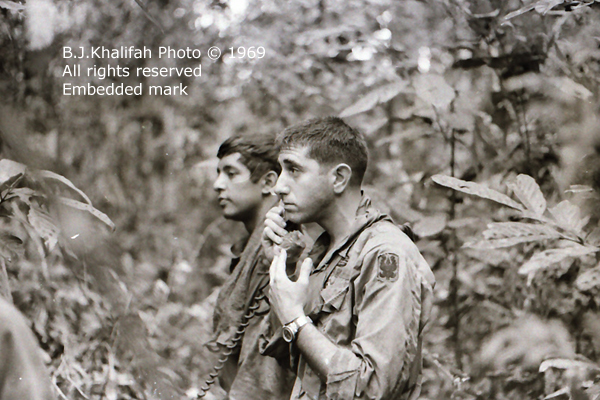 1LT Khalifah and unknown RTO.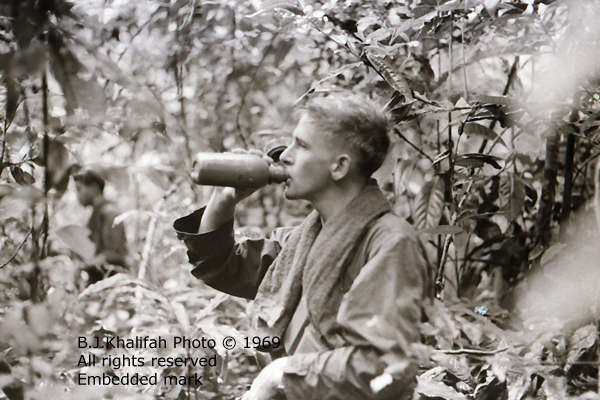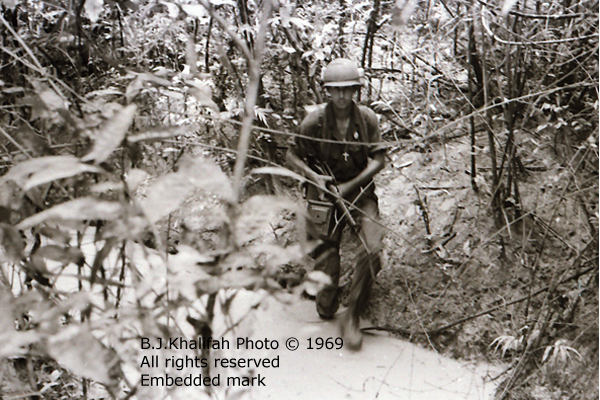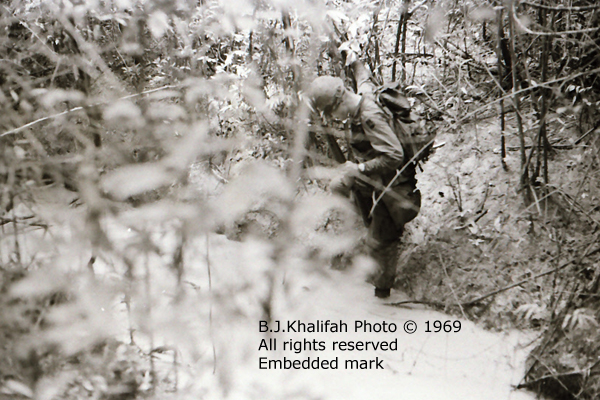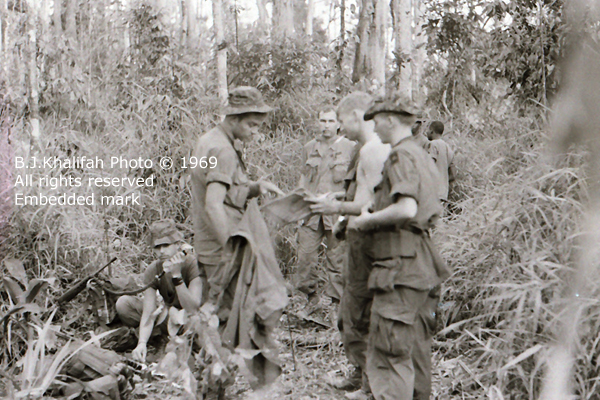 Left to Right: Horts RTO, Herndon, Phillips, and Stevens. Unknown in background.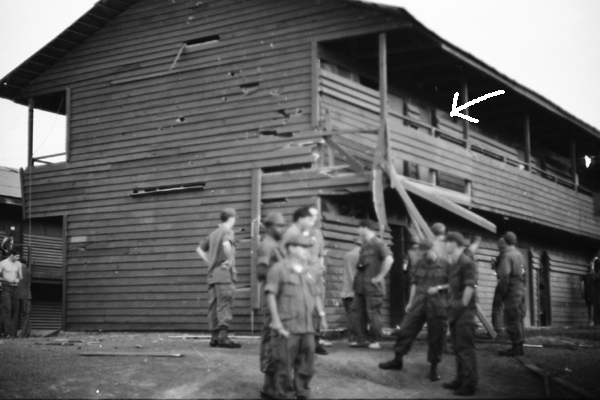 199th LIB barracks at BMB, showing damage down by sappers and rockets. Arrow shows location of my room where there was no damage.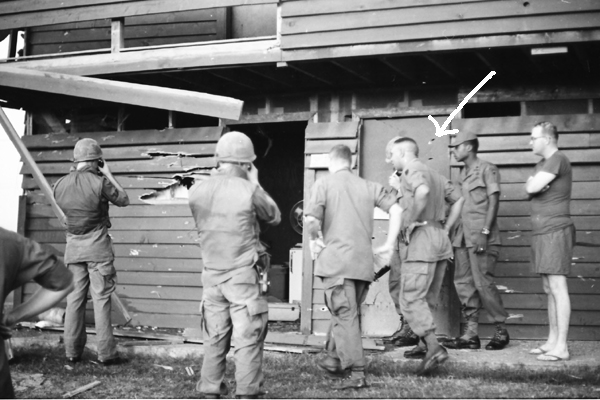 Showing damage to 199th Brigade officer's barracks at BMB. Arrow points to Lt.Col. Dan Shilling, battalion commander.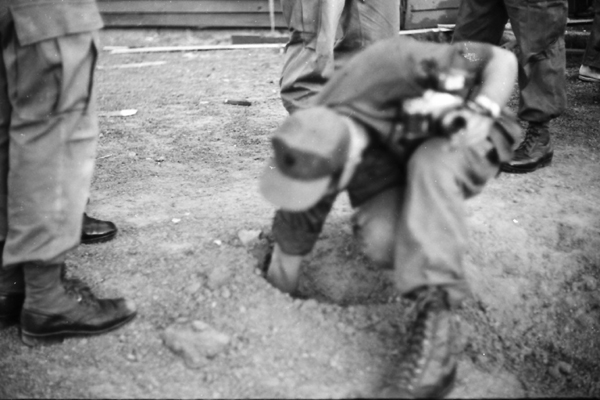 Blast hole near the officer's quarters.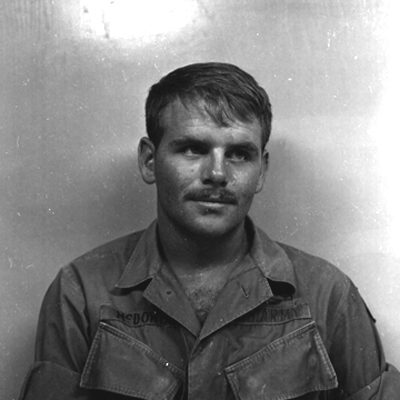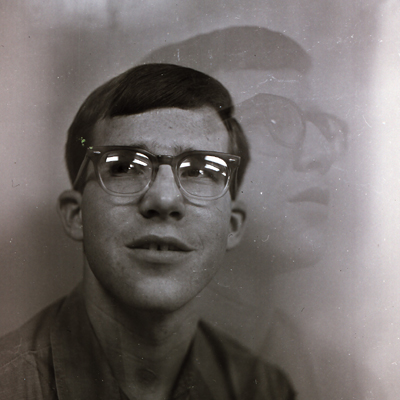 Harry Gasse, HHC-199th, December, 1969.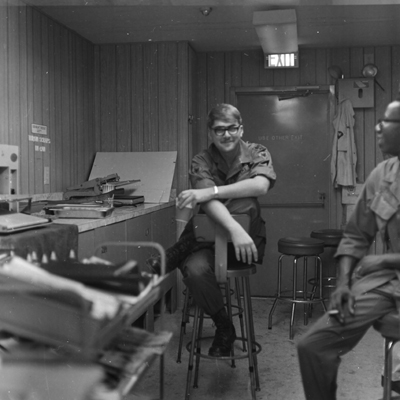 SP4 Gary Stell in the 40th PIO photo lab, December, 1969.