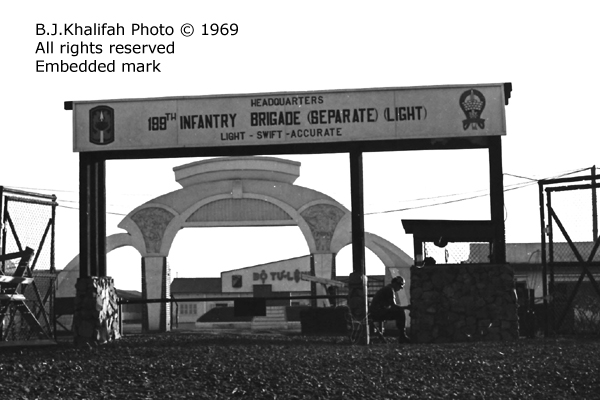 Brigade Forward HQ at Xuan Loc.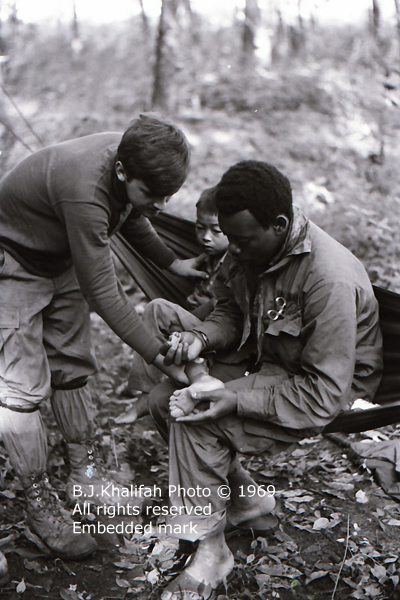 Medic treating a wound on a small child.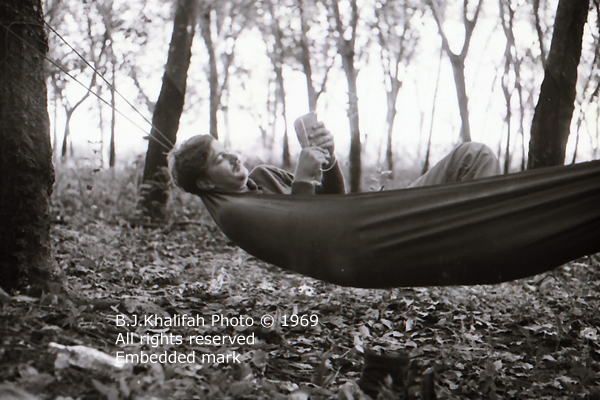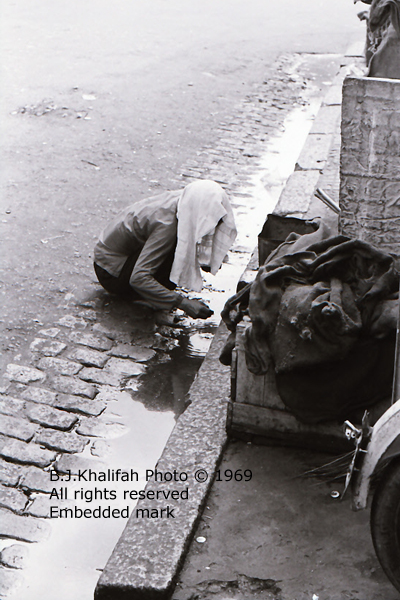 Woman looking for snails to eat in the gutter. Civilian food was scarce and she covered her head to hide her shame of being poor and homeless.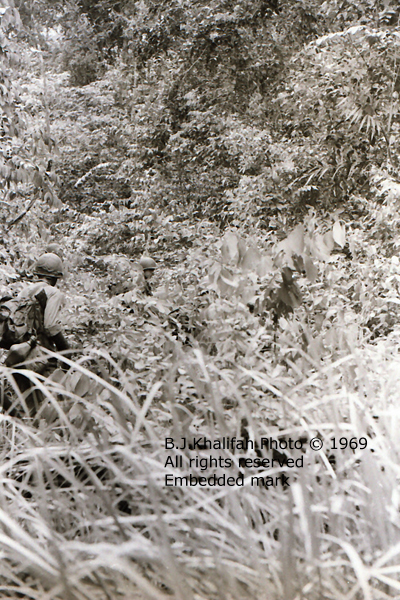 On patrol. The jungle is thick here with triple canopy foliage.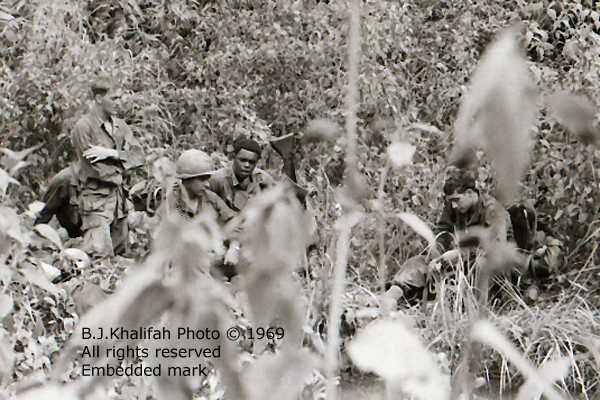 Who?

Many are new replacements that came in around late December, 1969.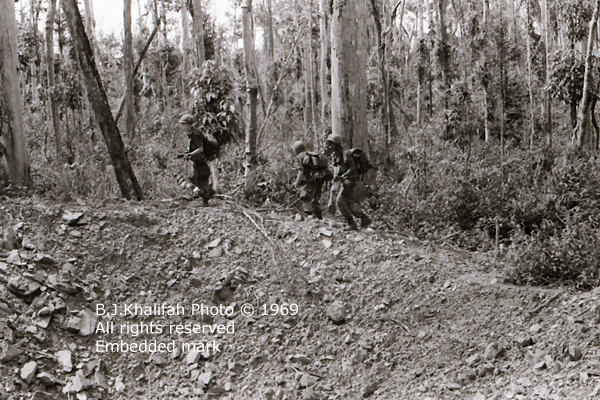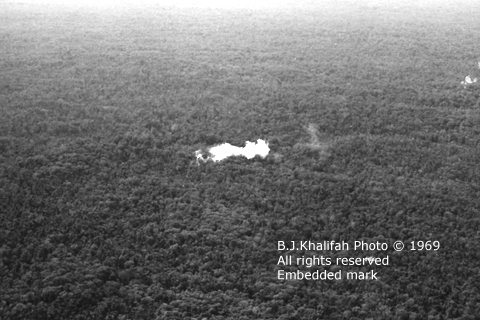 What an airstrike looks like in the triple canopy jungle.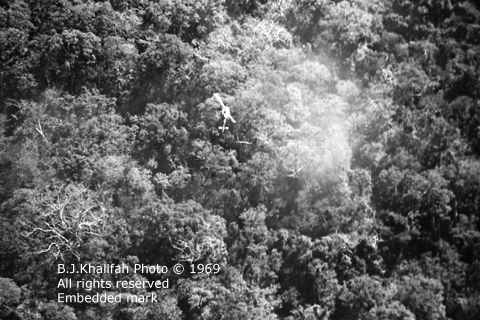 Huey D Model gunship circling above a strike.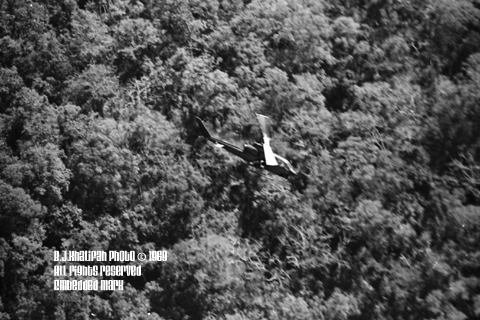 Huey Cobra Gunship going in for the kill.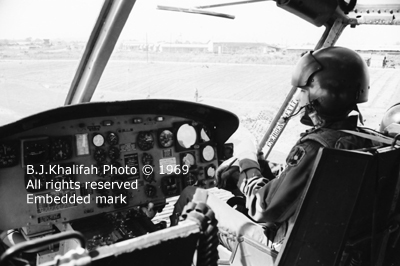 199th LIB Fireball Aviation, 1969, above and below.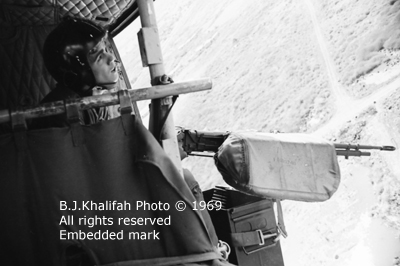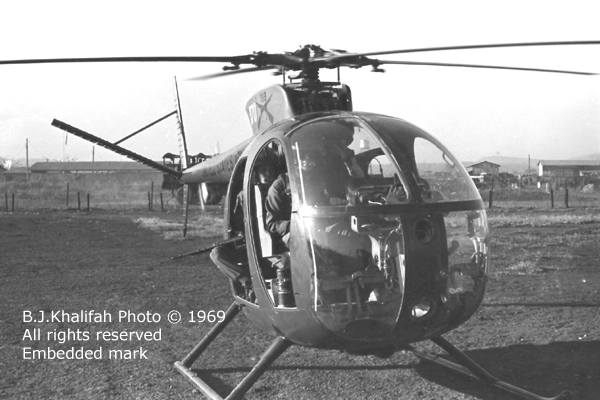 Pronounced, "LOACH" - Light Observation Helicopter, above and below.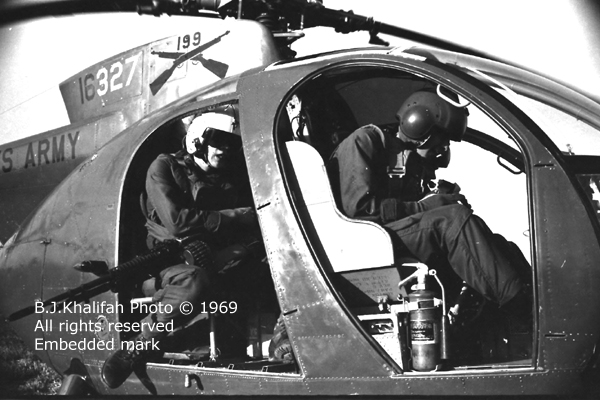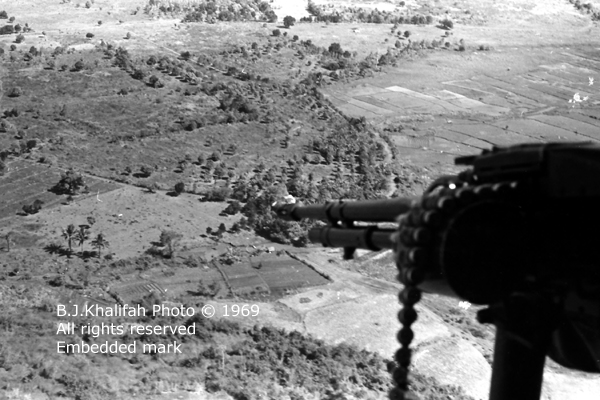 View from LOACH hovering over target.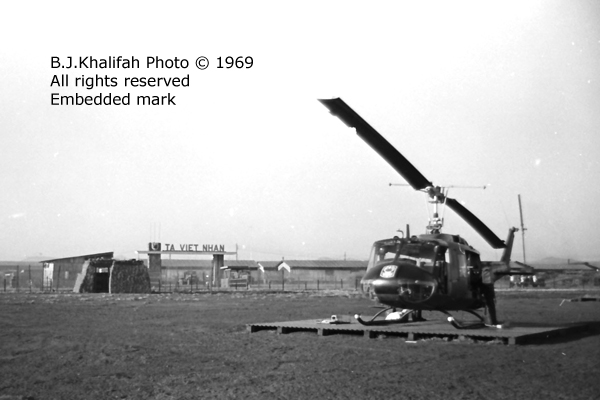 Ta Viet Nhan, 199th Helipad and Depot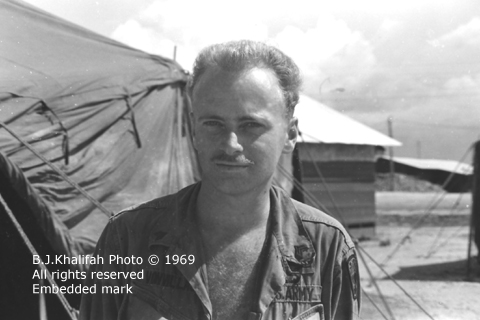 VonWilliams or VonMiller?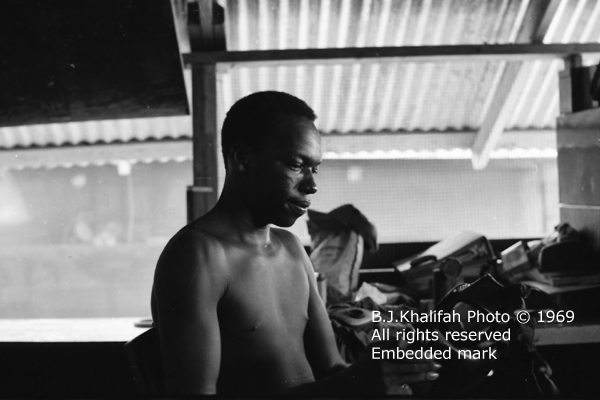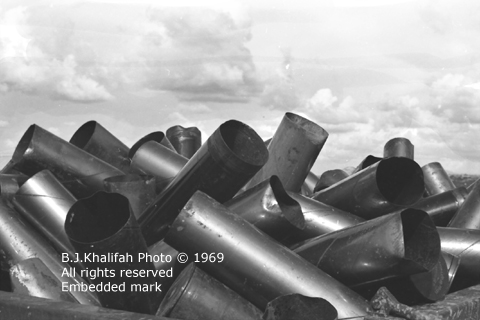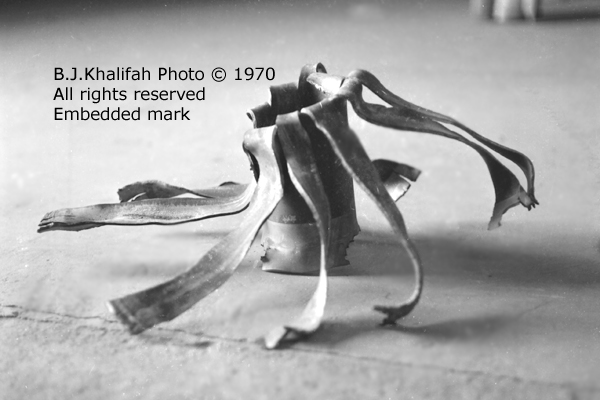 Shrapnel. There were hundreds of these around FSB Libby. There had been a battle there before.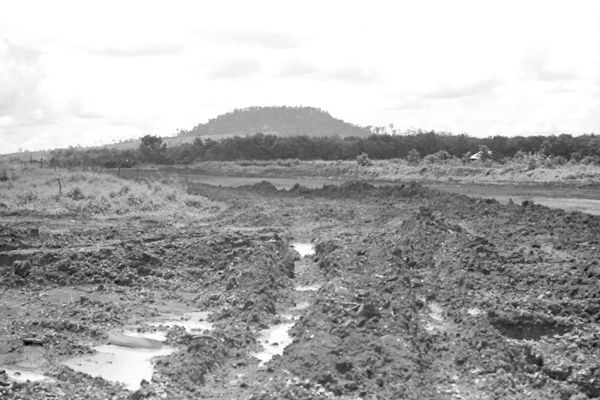 This was the road out of FSB Libby. Every time it rained, it got much worse.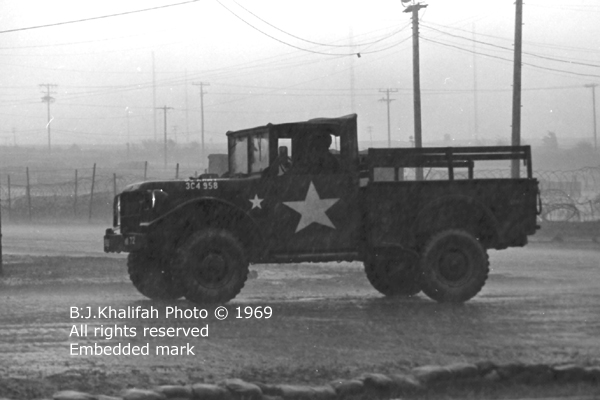 It rained every afternoon around 1700. It came in very thick and hard, sometimes even sideways.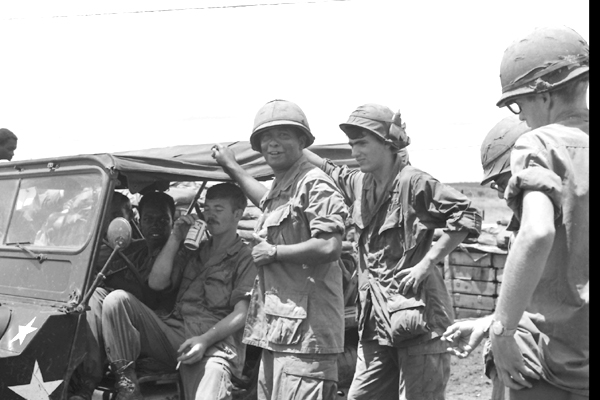 Who? New replacements for A/5-12.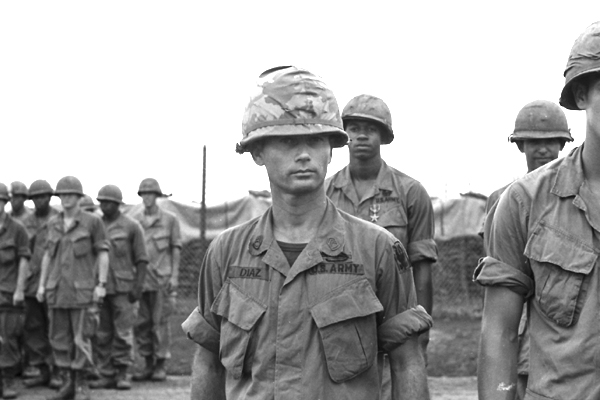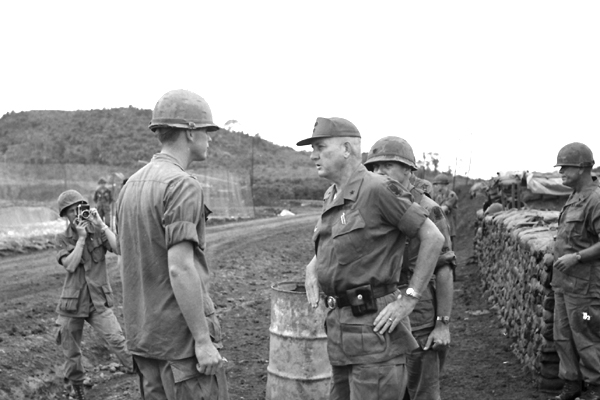 1LT Steve Drews, BG Warren Bennett, and Lt Col Dan Schilling.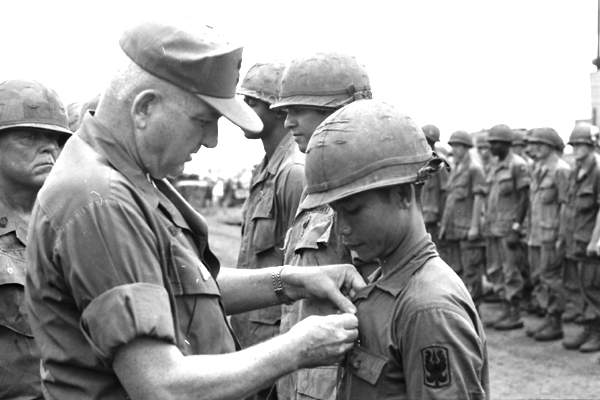 General Warren Bennett presents a Bronze Star to scout Nguyen Van Bao. Bao was my scout for a full year. He was very capable and trustworthy.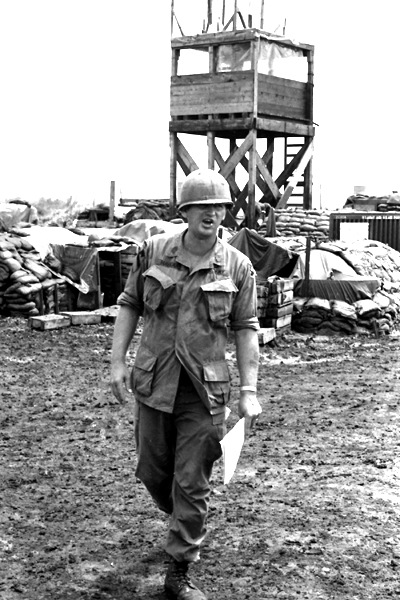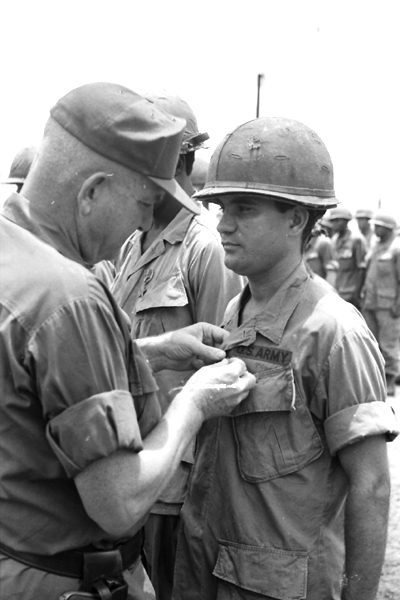 General Warren awards a Bronze Star to SP4 Felix.