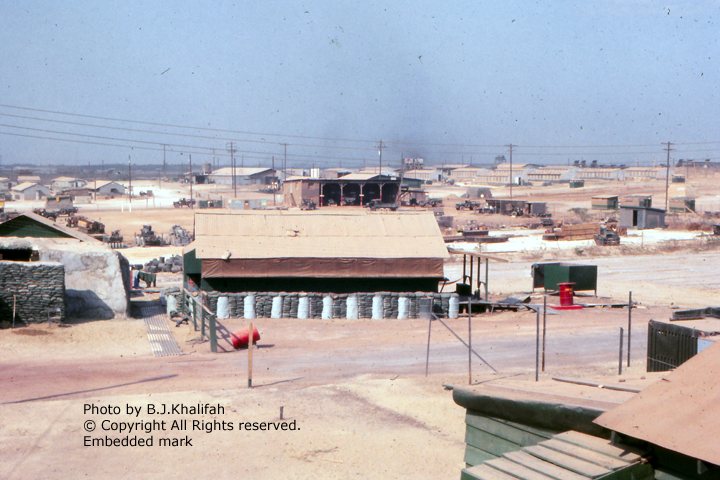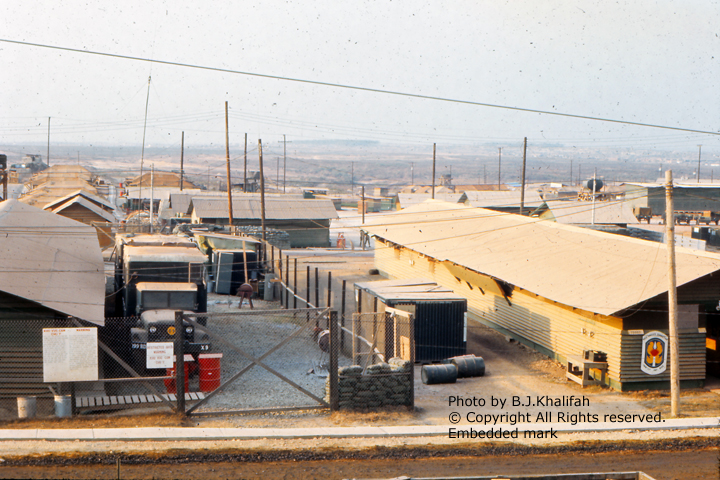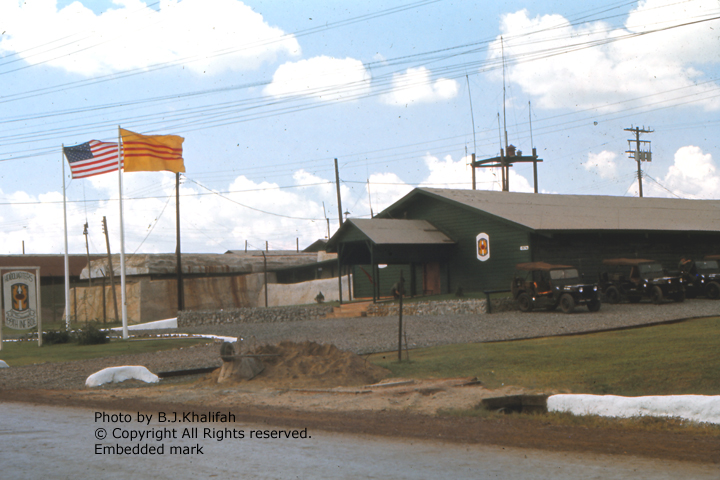 Post Headquarters at Brigade Main Base (BMB).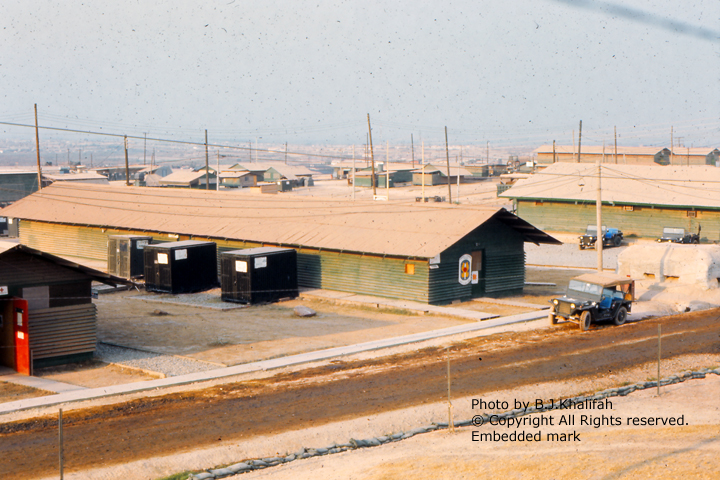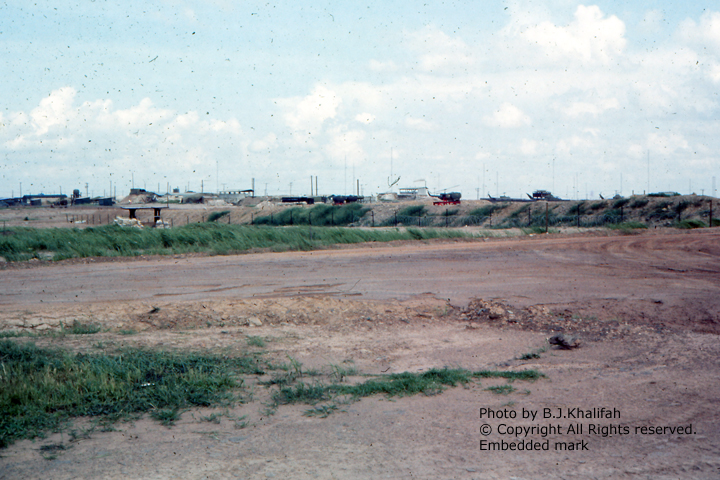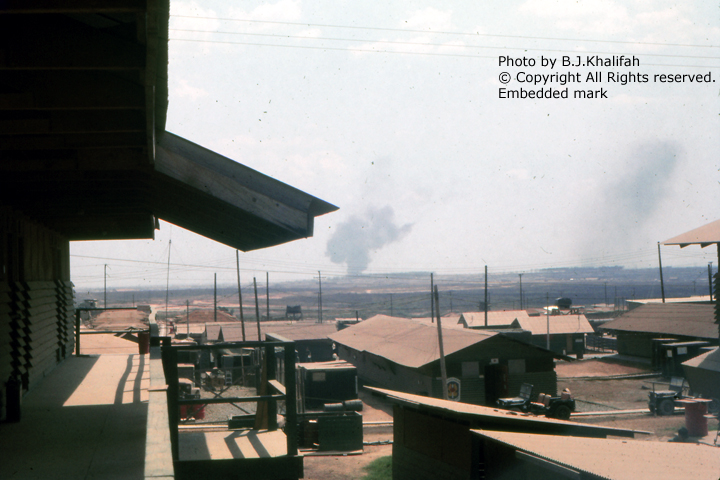 Smoke in background from fuel dump blown by enemy sappers.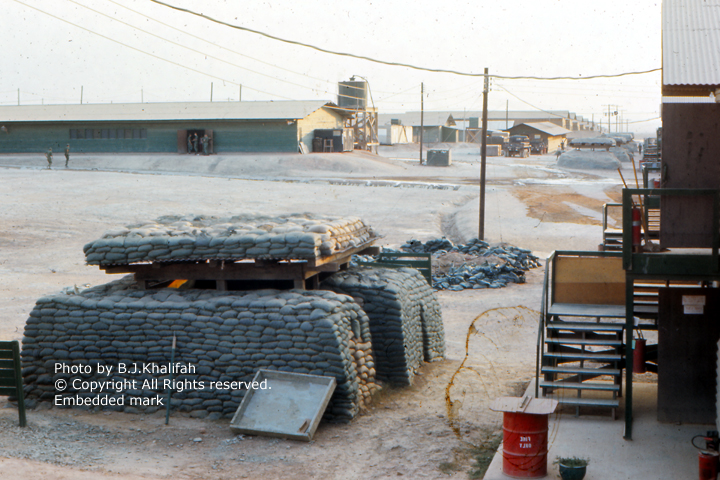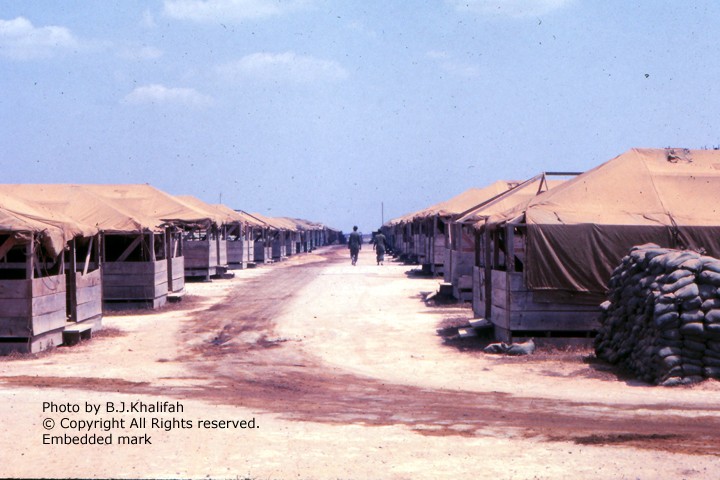 Company clerk shacks for the 199th at BMB.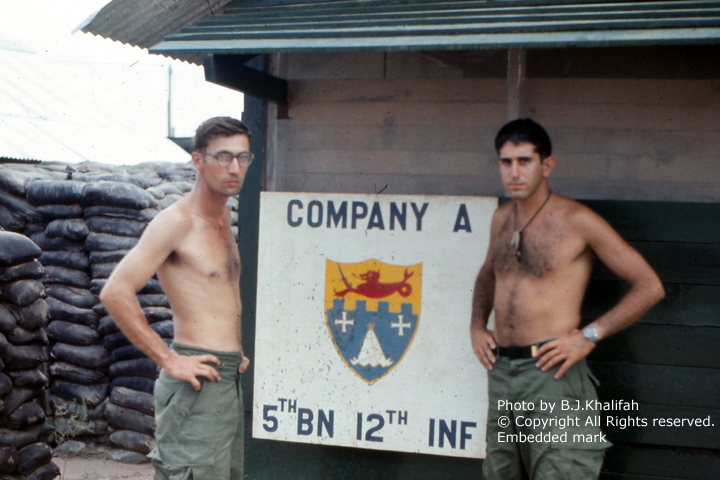 LT Lighthill and LT Khalifa at BMB.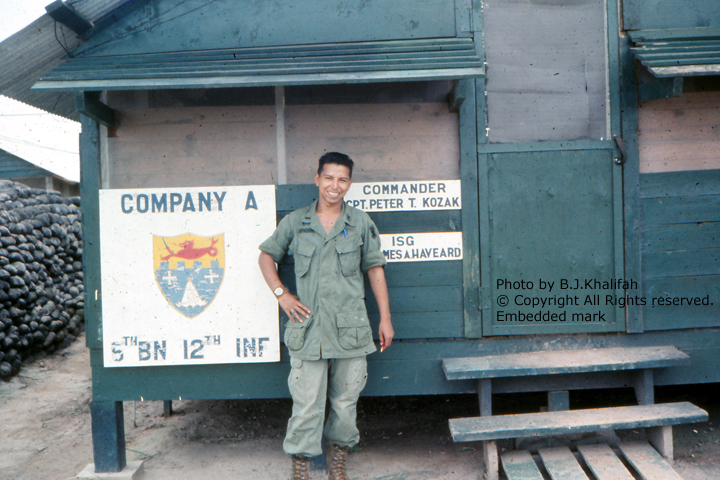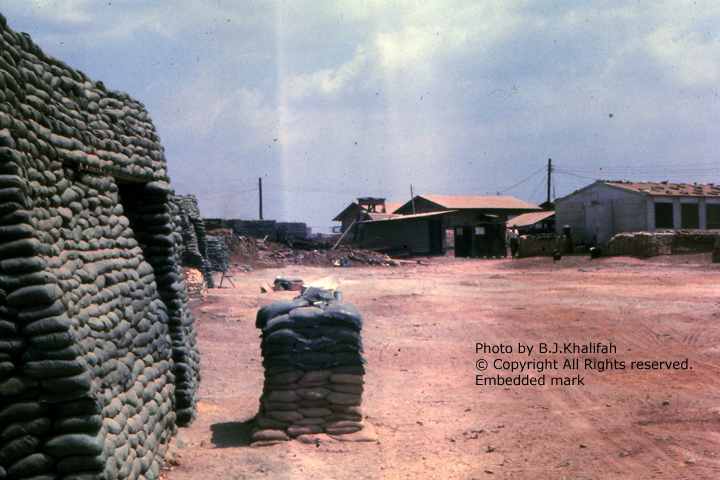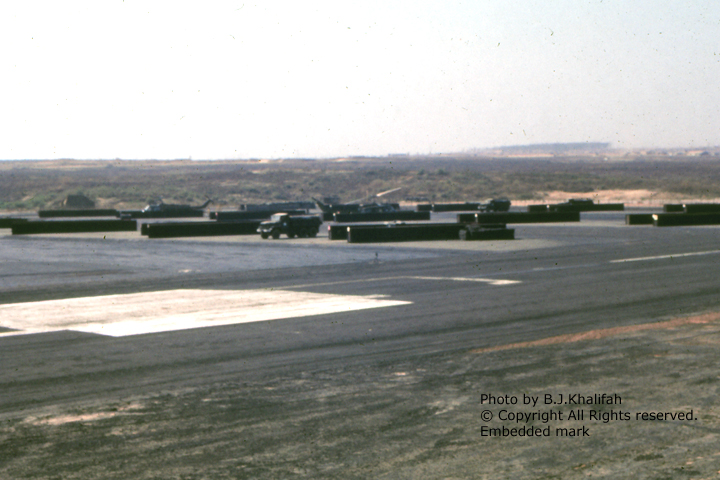 Fireball Aviation Heli-pad at BMB.
.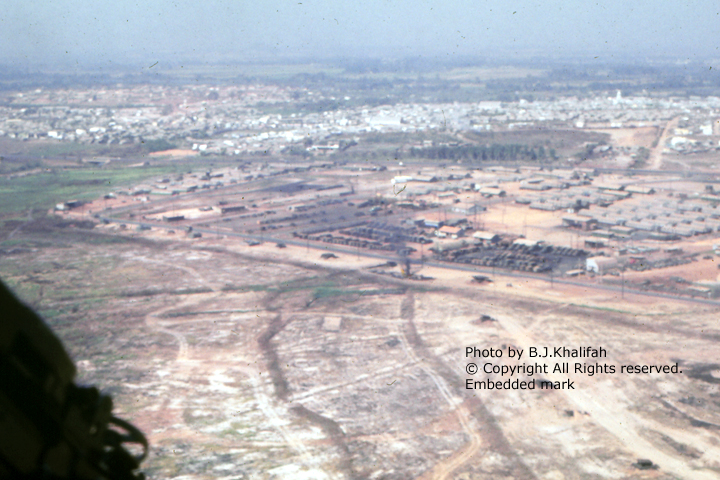 Camp Frenzell-Jones as seen from the air, early 1969.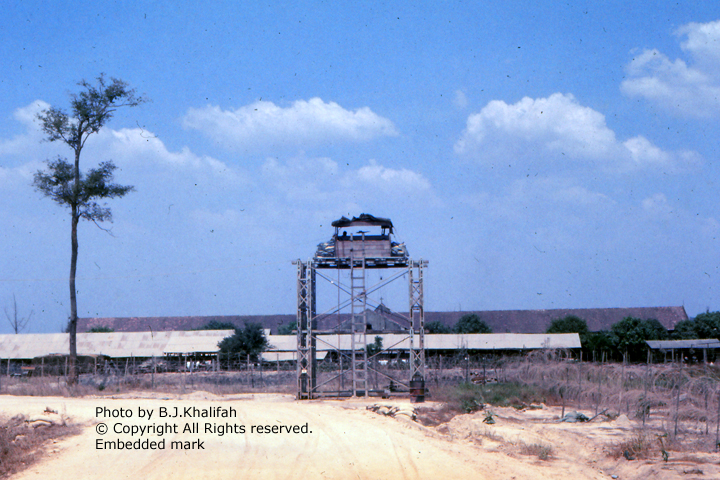 Guard tower facing Tay Ninh Village.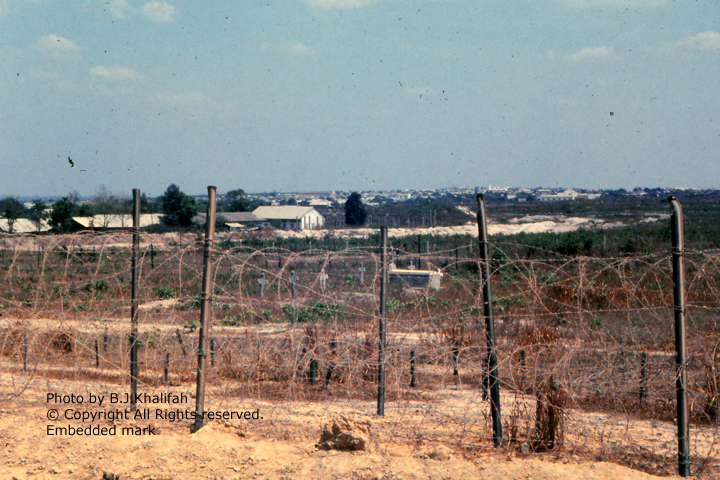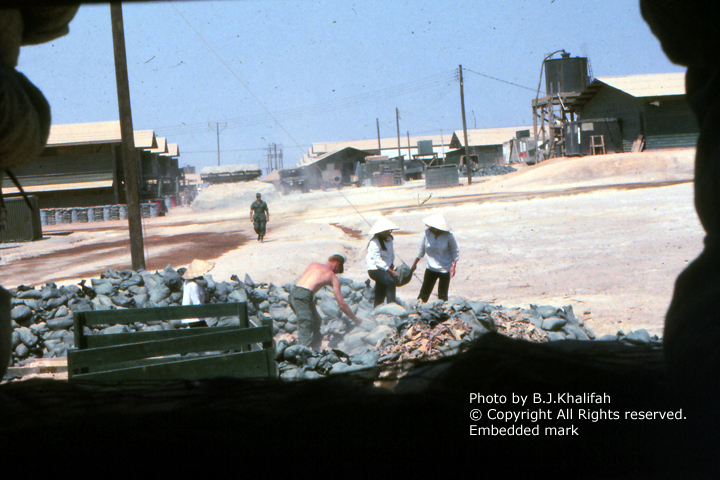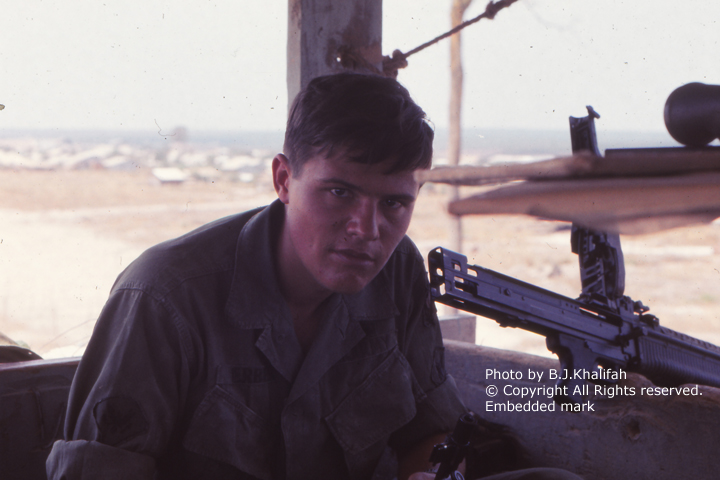 SP4 Erben in tower at Tay Ninh Village, February 1969.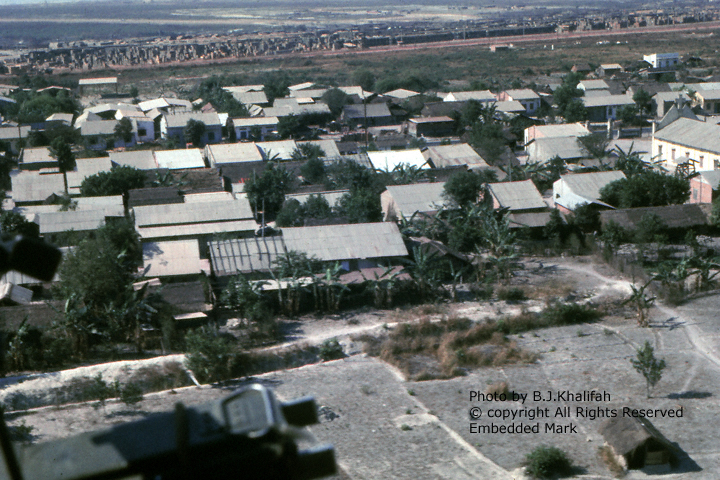 Long Binh - Ho Nai Village next to BMB from the air, February 1969.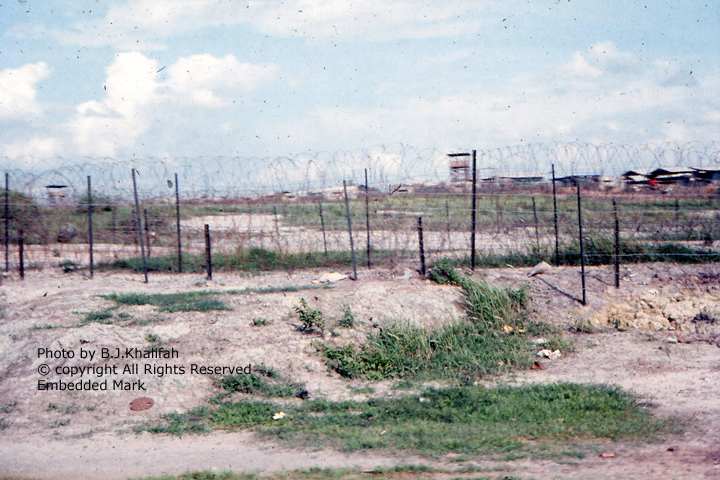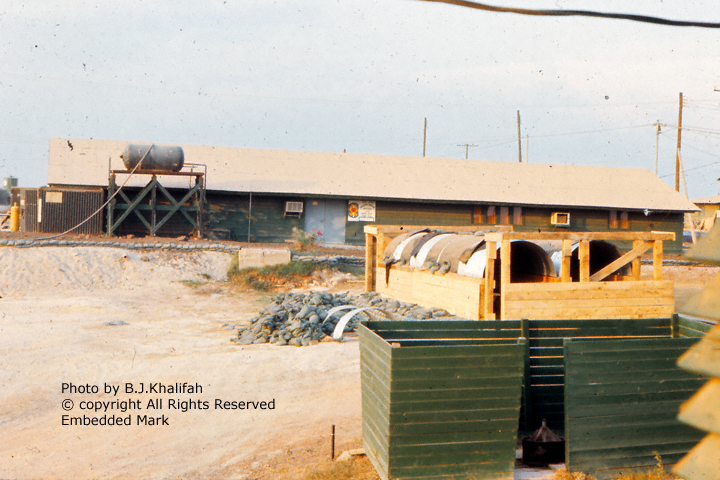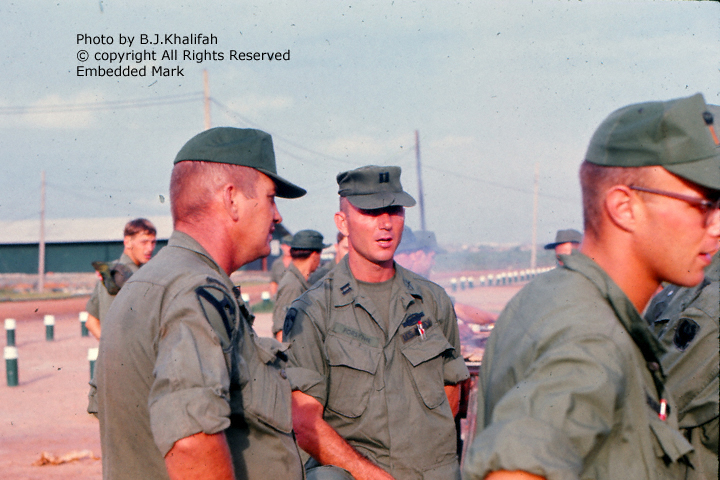 1SGT Haveard, CPT Forsythe, LT Weimer, October 1969.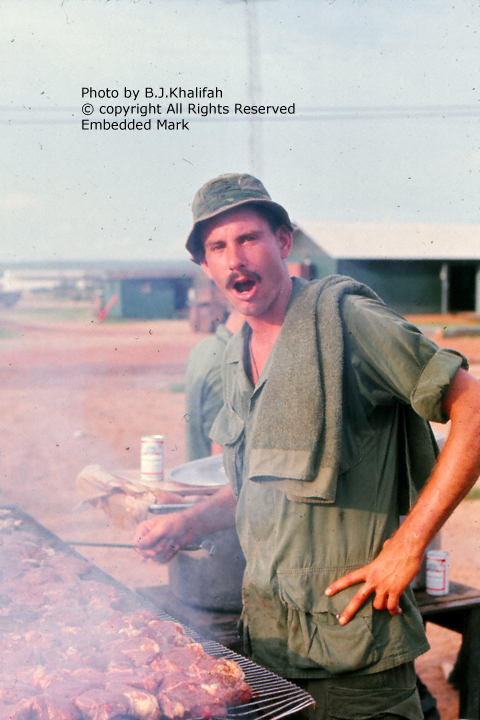 SP4 Rosenbaum, company cook extraordinaire, June 1969.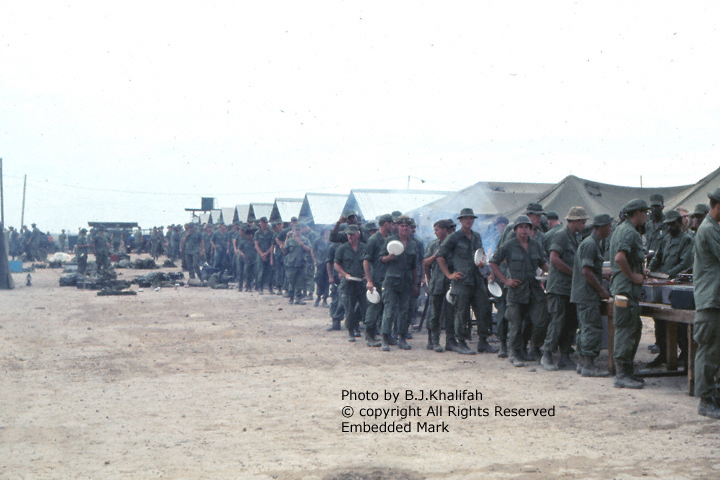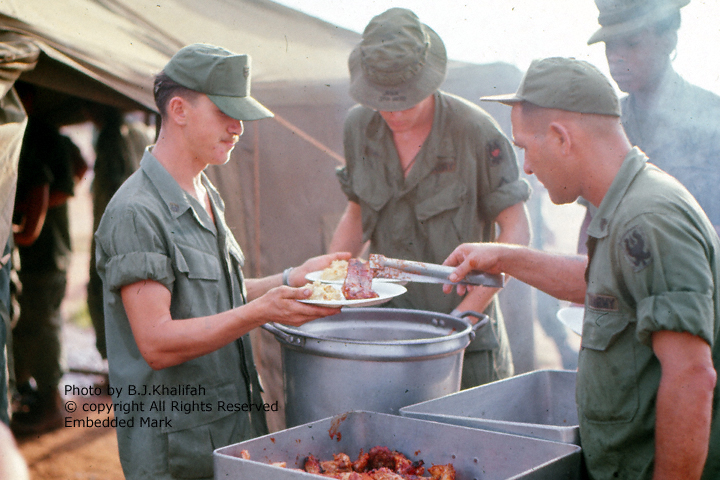 Mess SGT Rivers and SP4 Henderson.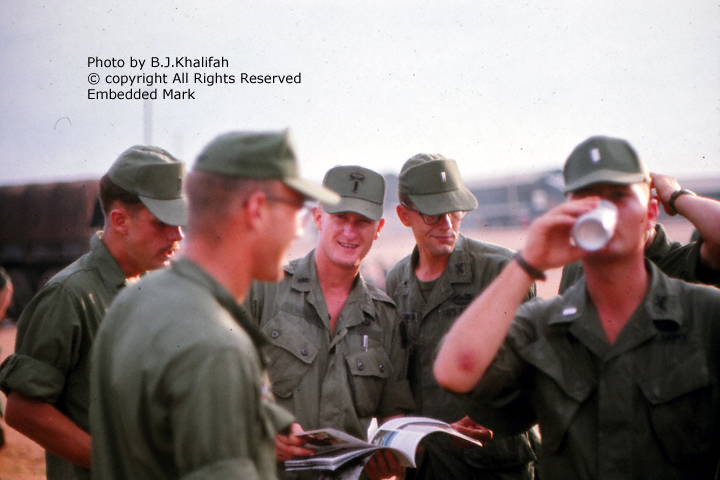 LT Weimer, LT Carrie Walker (Baton Rouge, LA), LT Brenner and LT McNeal.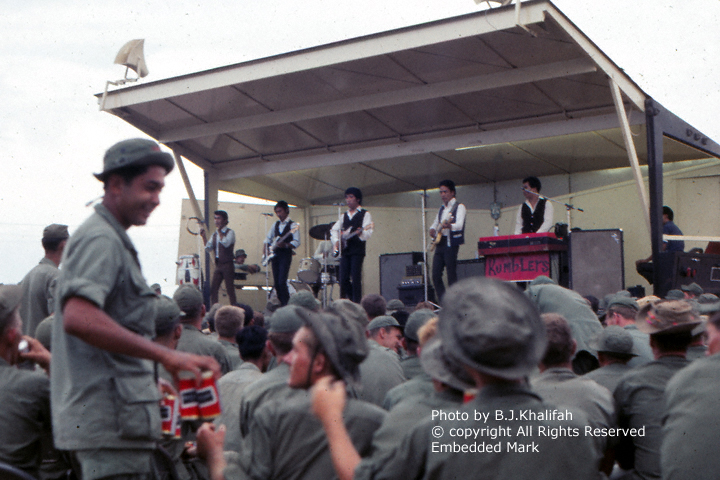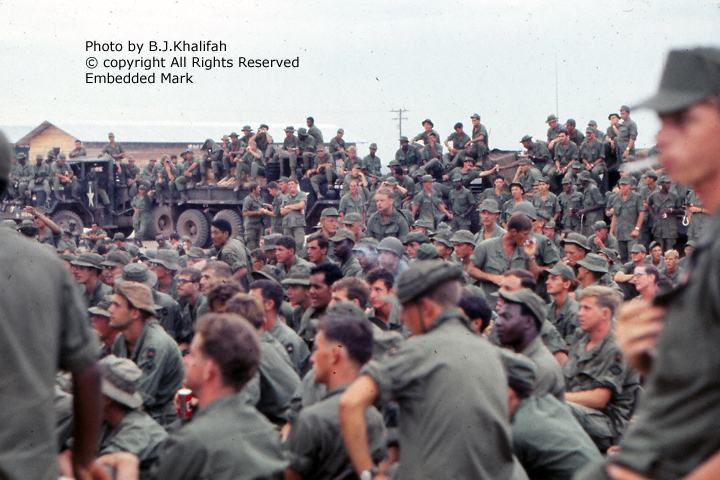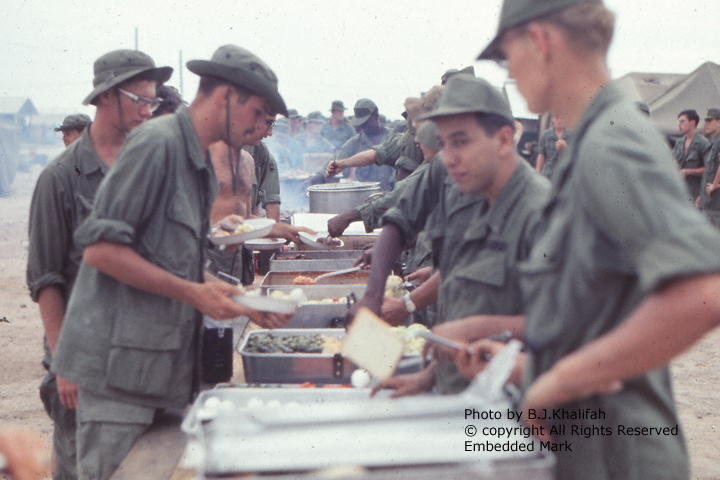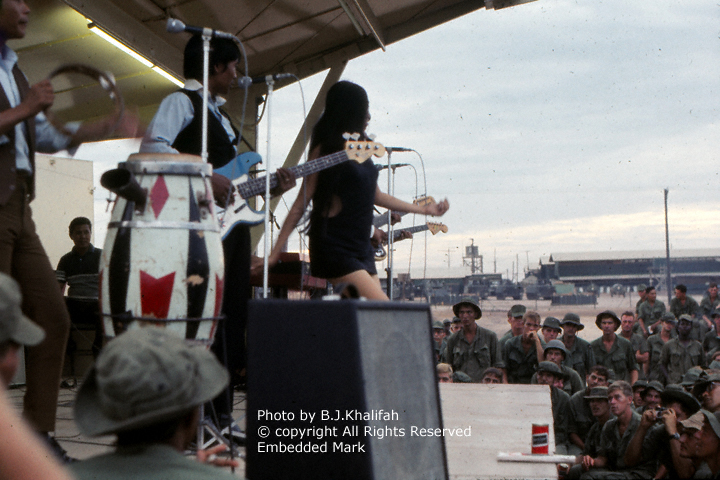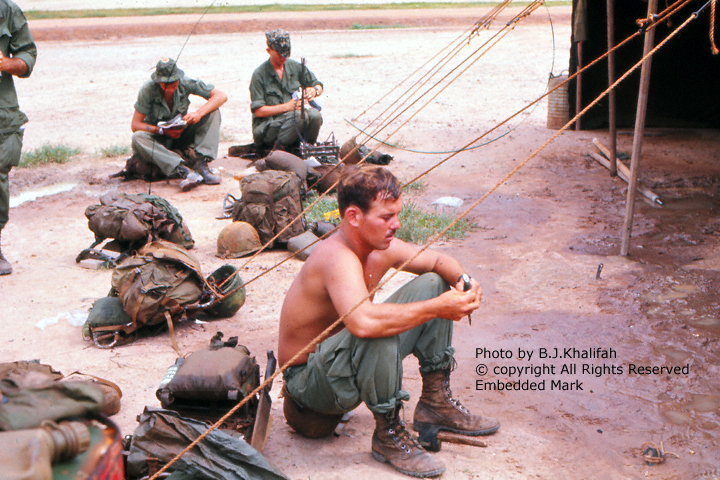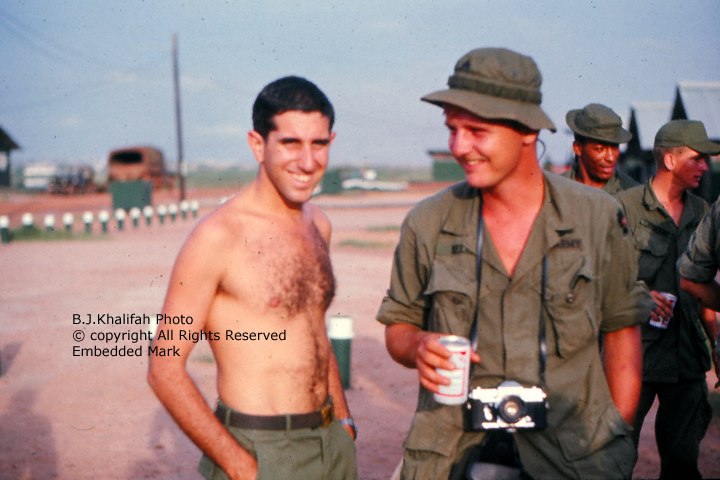 SSGT Dan Kelly, Detroit MI and LT B.J. Khalifah, Dallas, TX.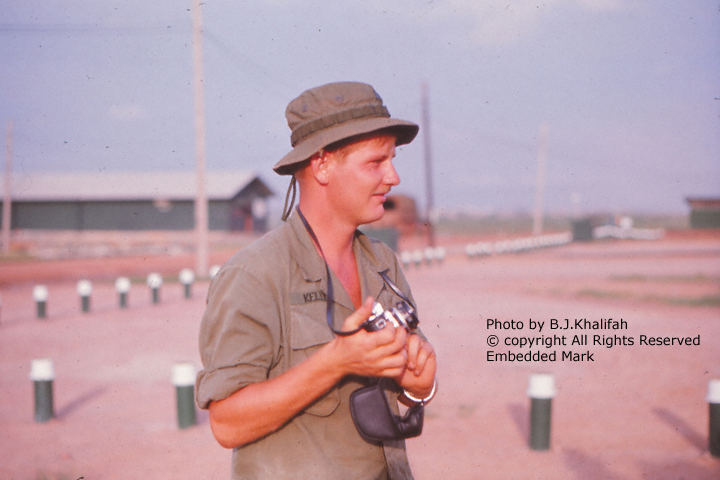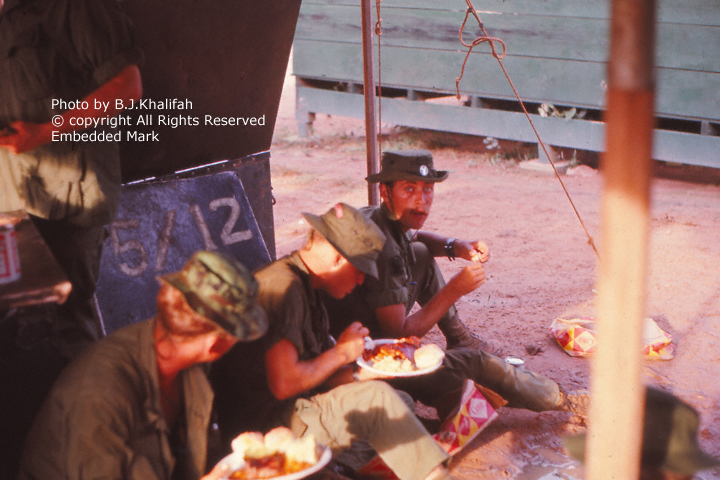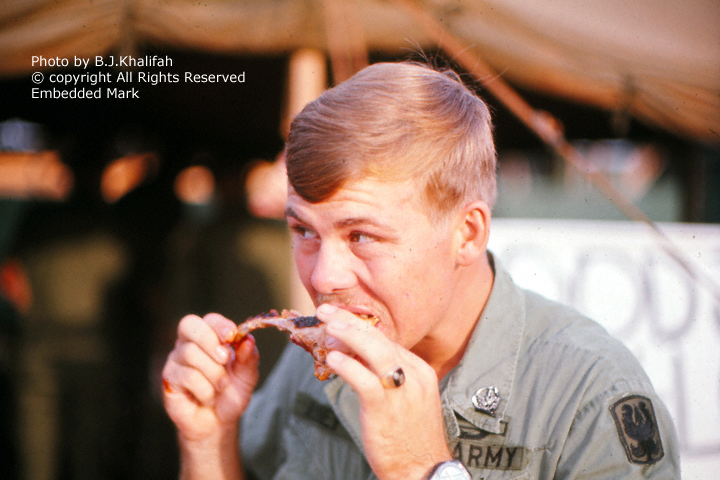 SP4 Ken Richey, Marion, Indiana.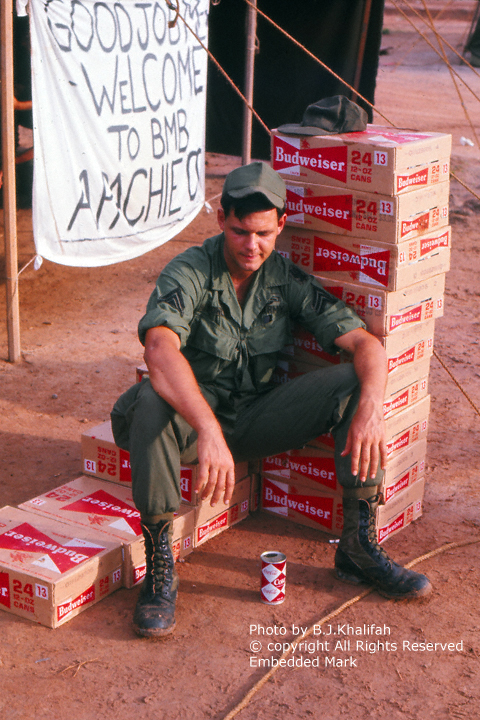 SSGT Larry Fowler, South Carolina.