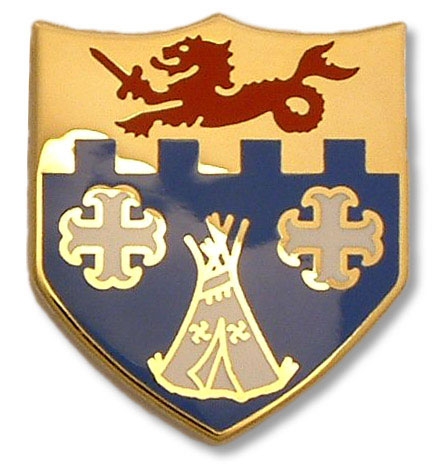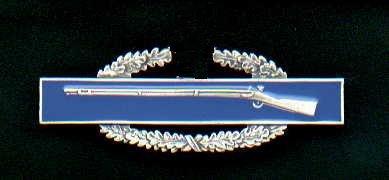 The images below are courtesy of Roger Raymond and Bill DeVoe, Charlie Company, 4-12th Infantry,

199th Infantry Brigade, 1969 - 1970.



Roger Raymond, first time out, October 1969.


Just like all the other units within the 199th LIB in Vietnam/Cambodia, the men that served with Charlie Company of the 4th Battalion, 12th Infantry in 1969 and 1970 formed the epitome of the American involvement in Southeast Asia.

Most of the 11 Bush's, or infantry grunts, came from all over middle-class America. Many were the sons of World War II veterans and were in their early twenties when they were drafted and then sent overseas. A large number of them had attended some sort of college or technical school before entering the service and a few were married.

Nobody wanted to be there, but in contrast to their peers back home in "the world," they went when their country called them.

For most of 1969 and nearly all of 1970, the men of the 4-12th Infantry operated in the extreme northeastern parts of the Brigade's AO. Places such as FSB's Farrell, Nancy, Joy, Den, Warrior and Rita, along with villages named Dinh Quan and Nui Dat will forever resonate in their memory.

As the following images show, the maneuver companies of 4-12 went out on operations/missions deep into hostile territory for days and weeks at a time.

A typical mission could last 3 - 5 weeks in the boonies (sometimes longer, sometimes shorter) and often operating out of a small firebase in the middle of nowhere before coming back in for a standdown for a couple of days, then going back out to the bush and doing it all over again.

The eight images that appear below give a general representation of the kind of geography and terrain that the maneuver battalions of the 199th operated in while deployed in Long Khanh and Binh Tuy Provinces (the images were taken outside of FSB Nancy in the vicinity of the Song Dong Nai River which was a major infiltraion route used by the 33rd NVA Regiment and the 274th Main Force Viet Cong Regiment). There was a major difference, however, when on the ground, humping through the always wet, always humid, always murky and always dangerous triple canopy undergrowth.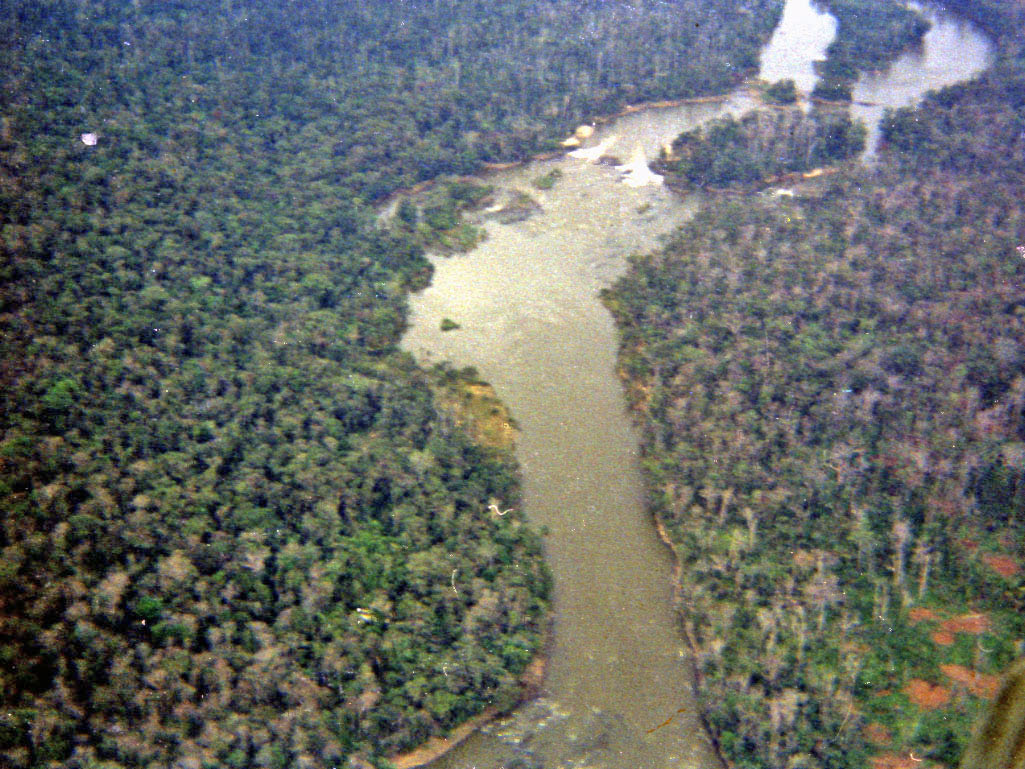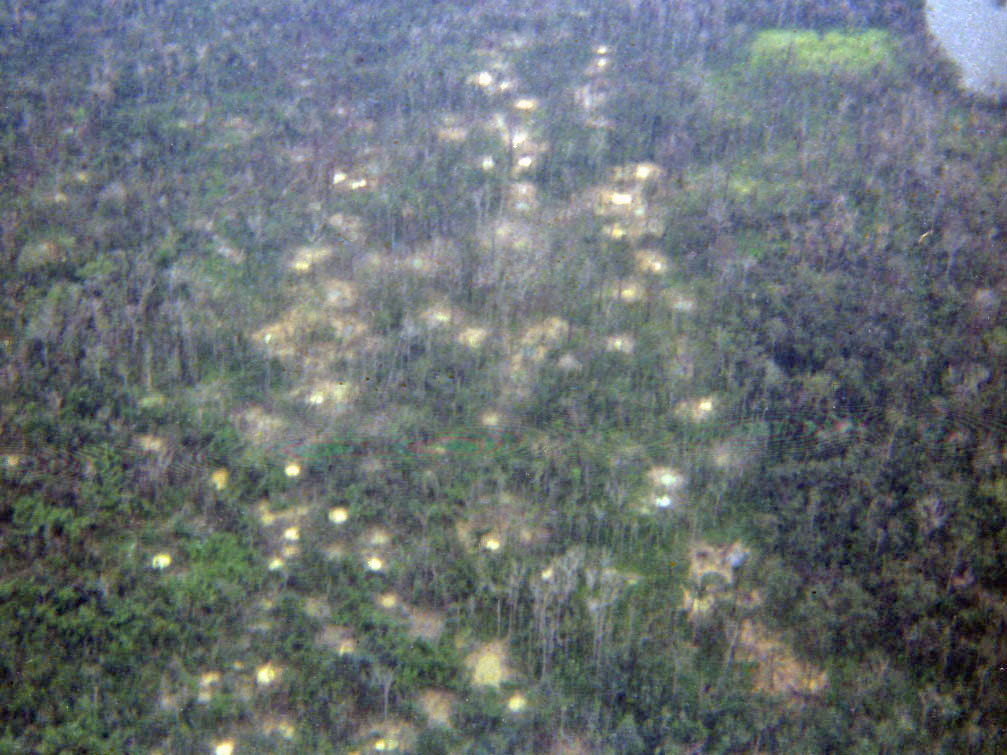 The effect of an "Arc-Light" or B-52 strike.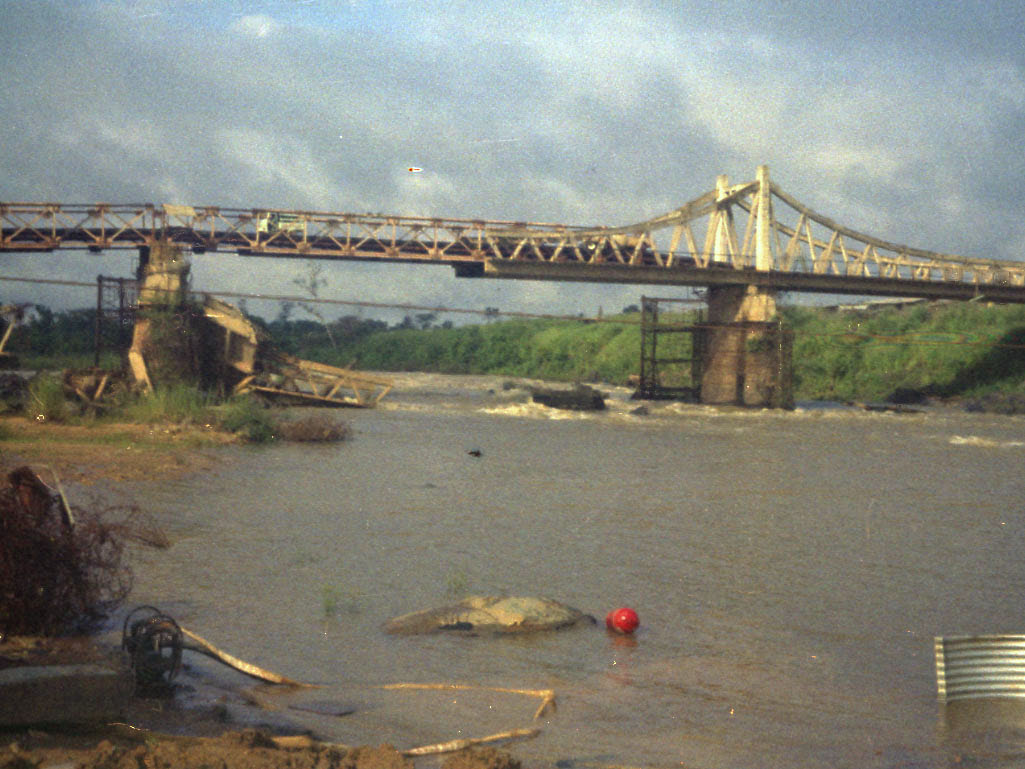 Bridge over river that was repeatedly blown up by enemy sappers.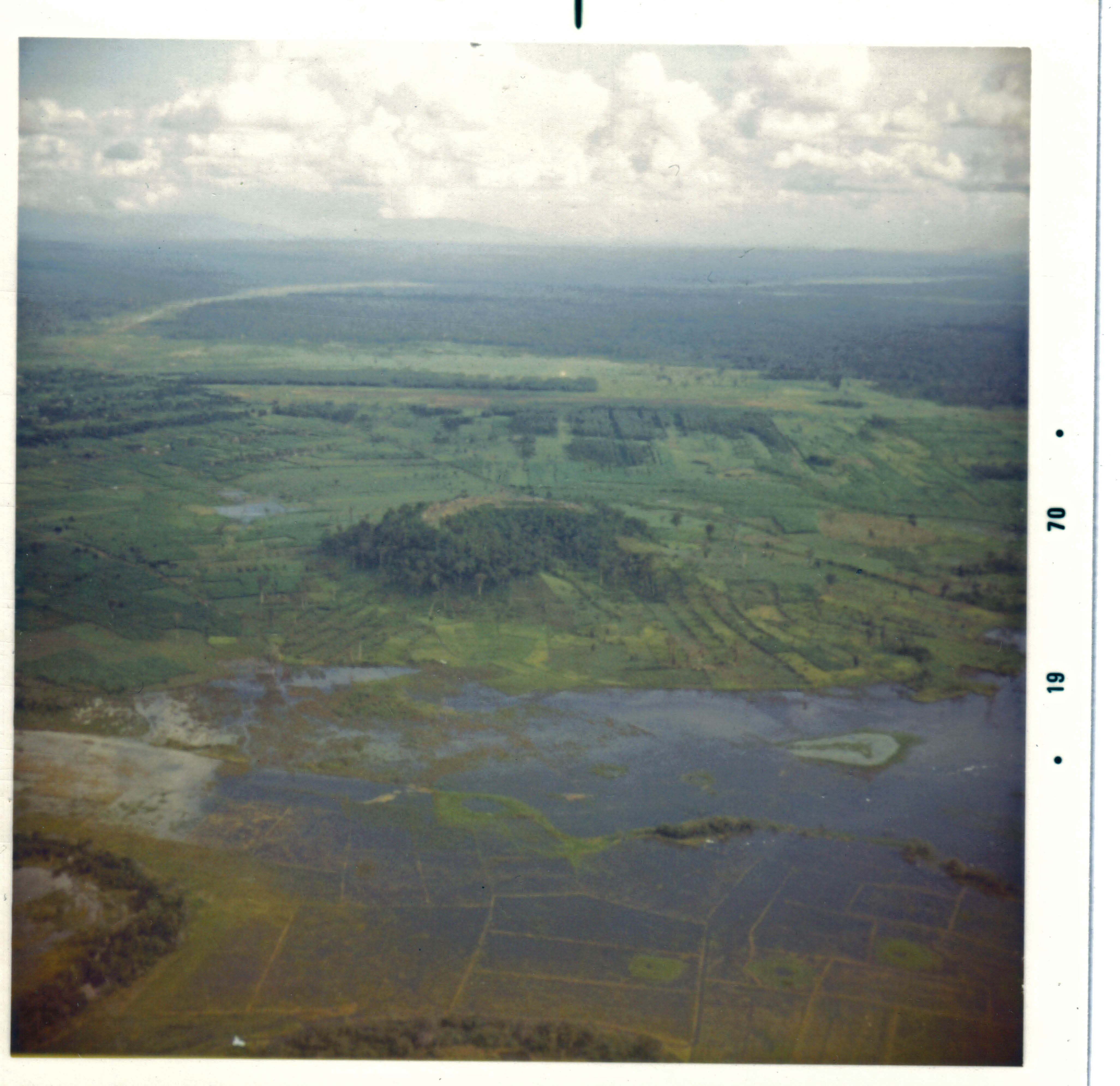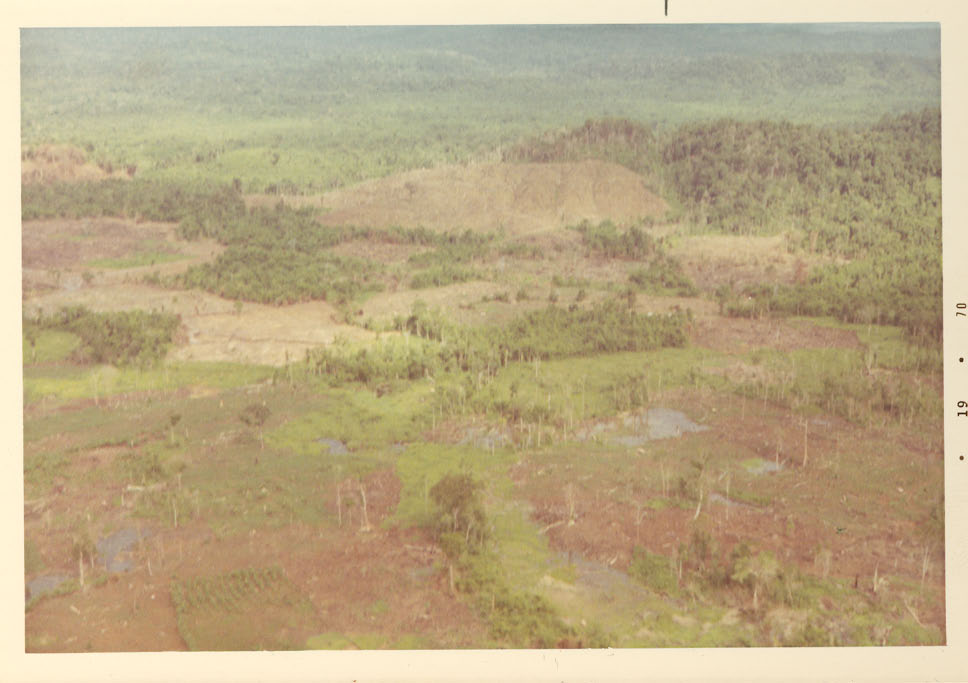 Bill DeVoe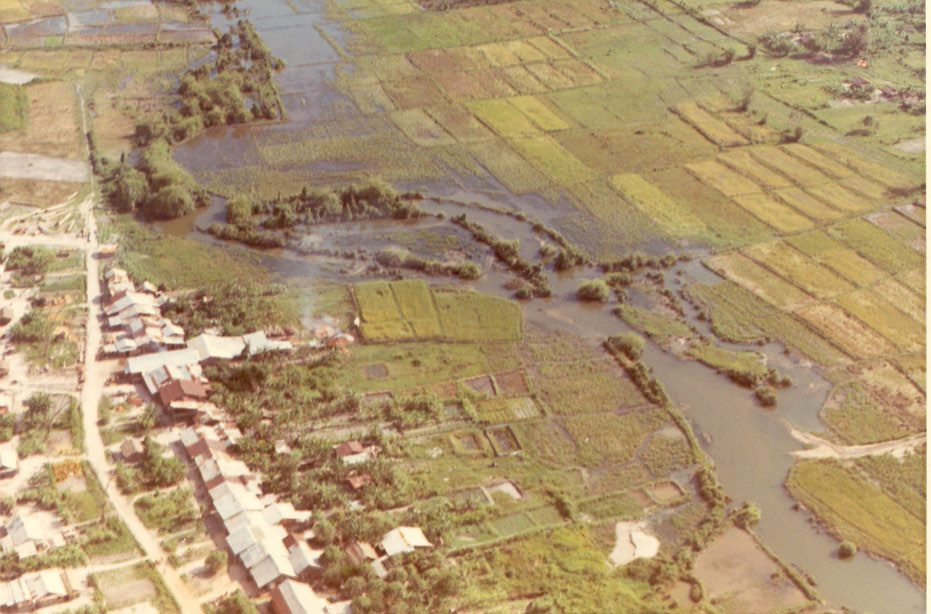 Bill DeVoe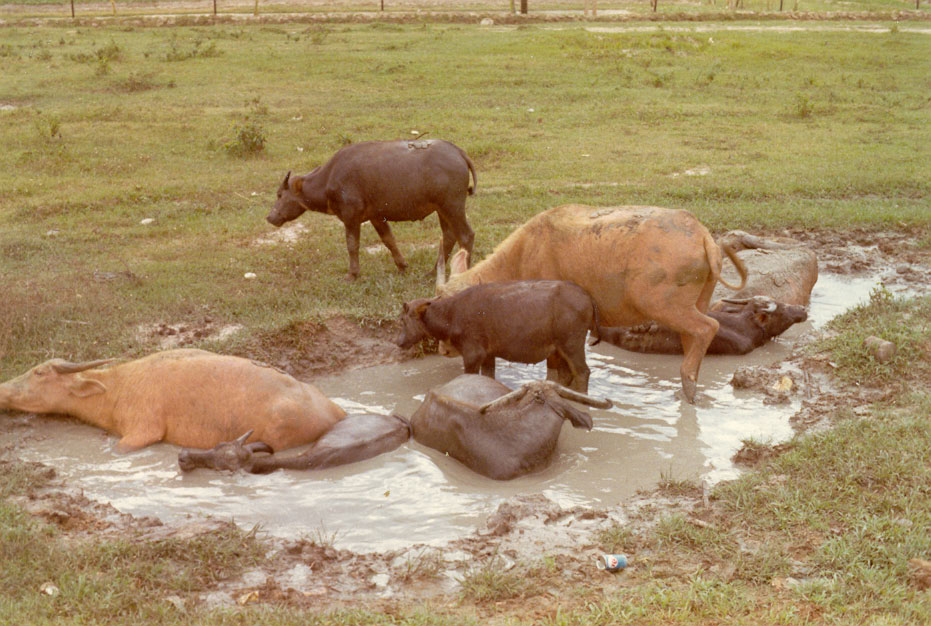 Bill DeVoe



The next series of images chronicles a typical mission for an infantry company going out on an operation. The mission usually began with a flight out of the nearby Fire Support Base in a series of UH-1 Huey "slicks," which usually lasted 10 - 20 minutes and then combat assualting into a landing zone (LZ) deep inside enemy territory. From there, a small patrol base was usually established with each of the platoons from the company (or battalion) going into different directions trying to locate and destroy enemy personnel or supplies. Oftentimes, the LZ or landing zone was cold; other times, the VC/NVA were there to meet them and contest the landing.





Bill DeVoe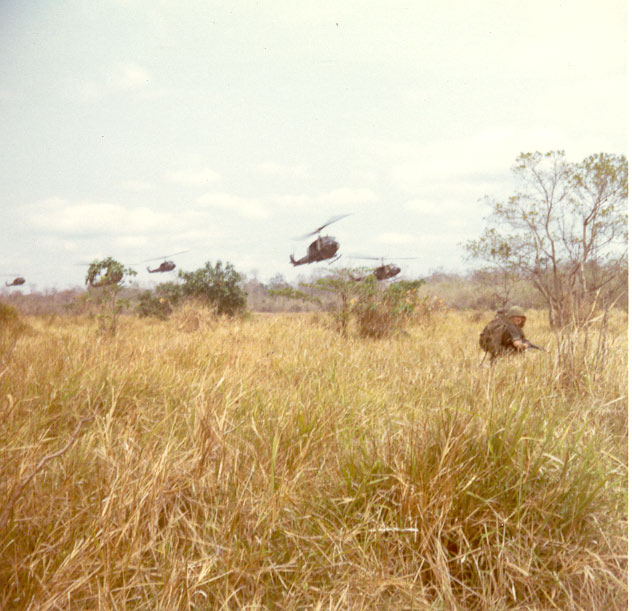 Bill DeVoe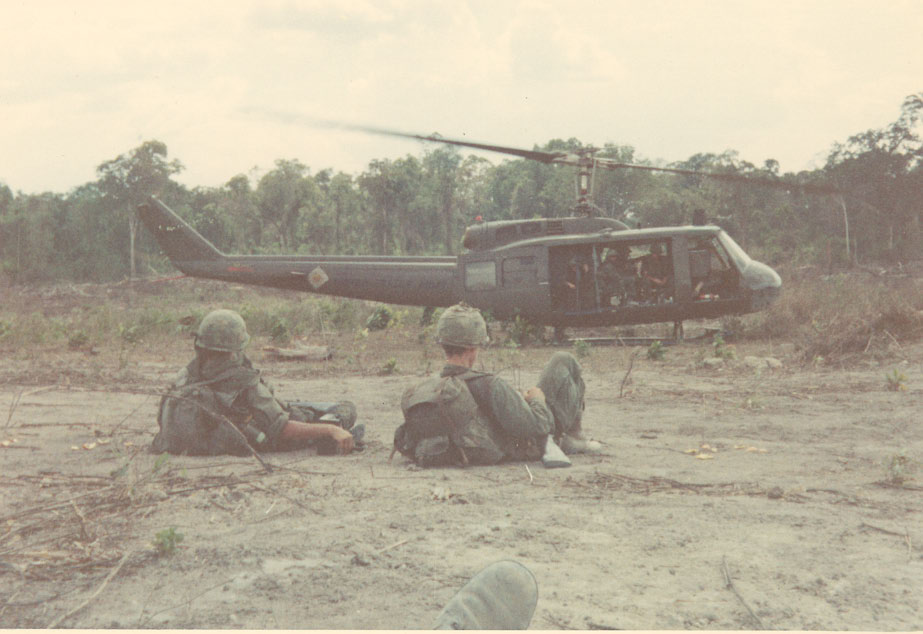 Bill DeVoe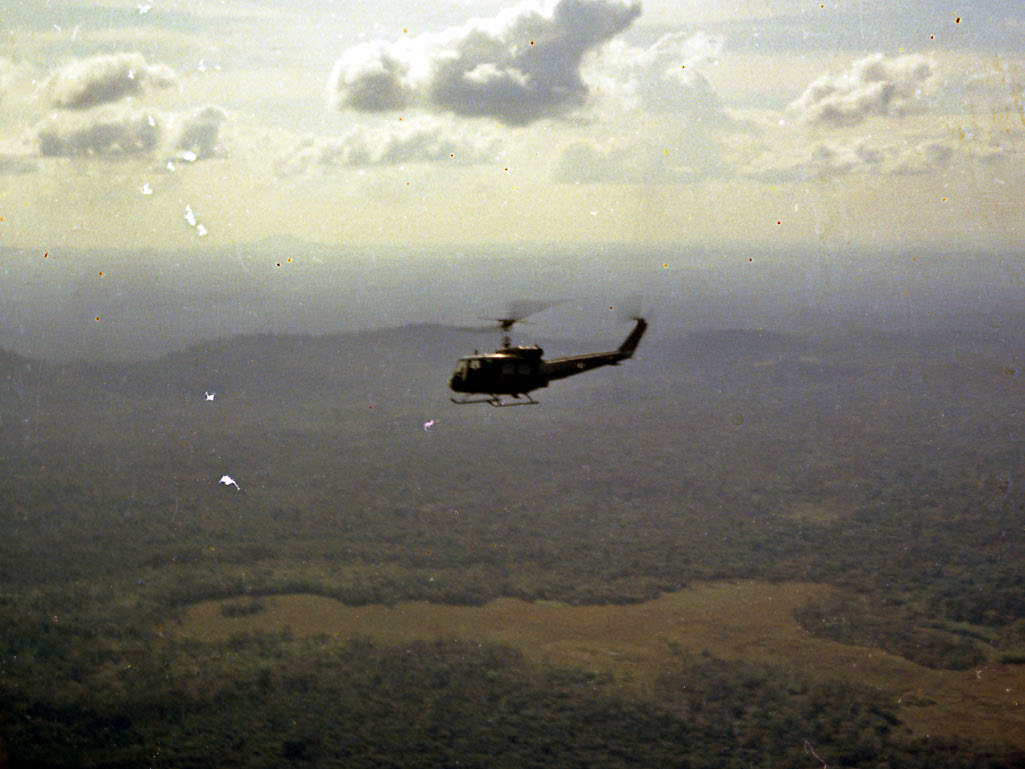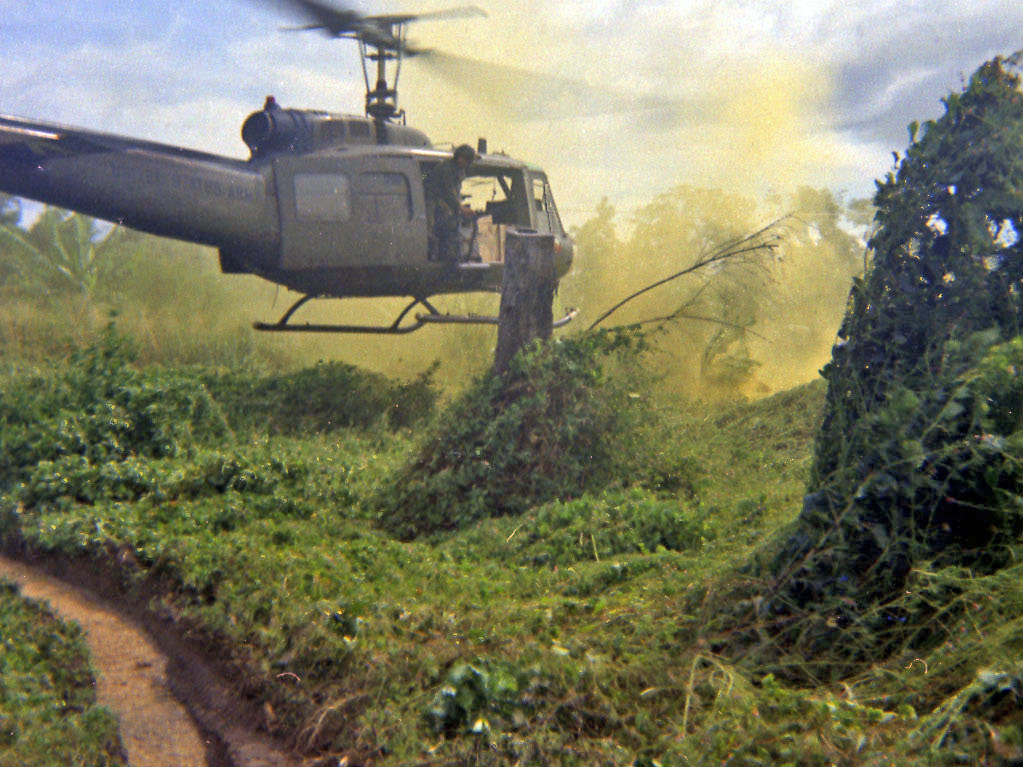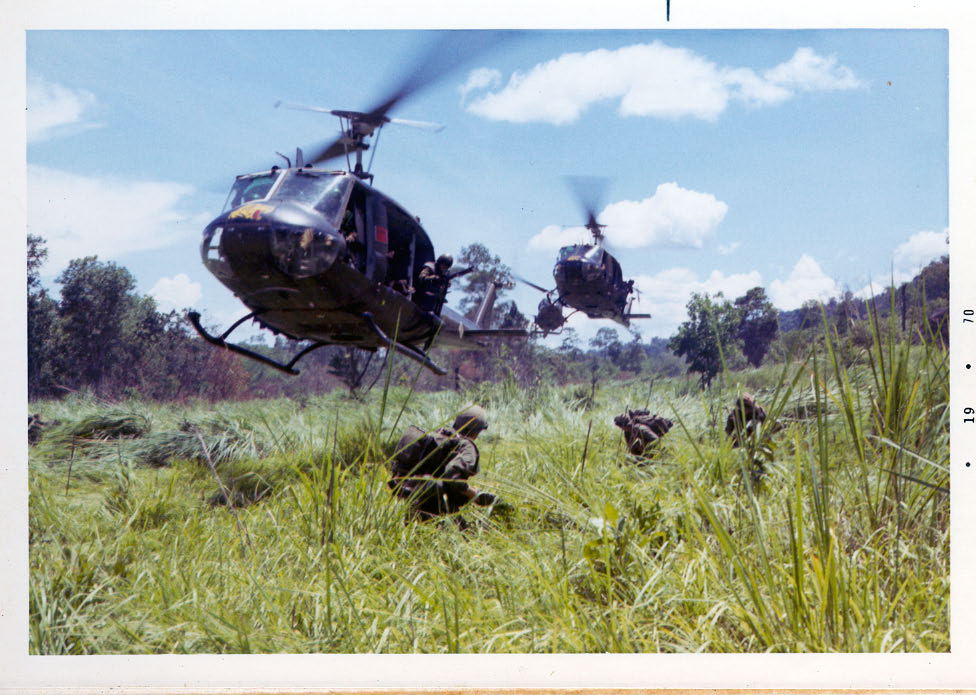 Bill DeVoe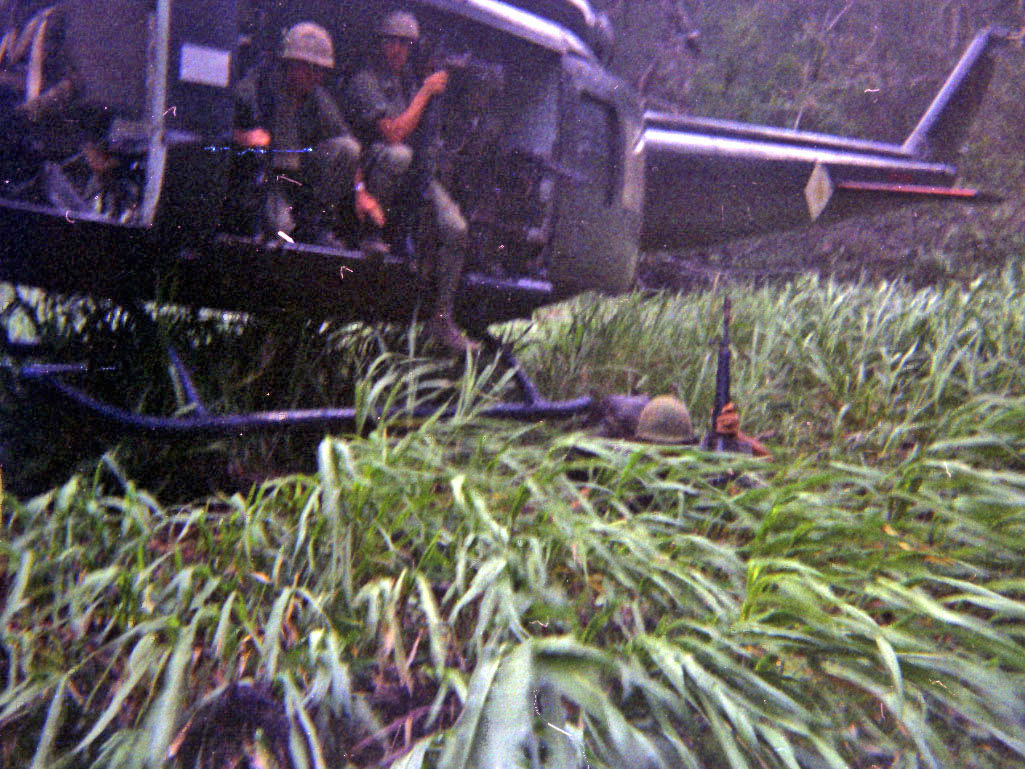 A one-ship LZ. One had to jump away from the skids and hopefully land on firm ground.